The 8 Best Food Photographers in Albuquerque
As a cultural hub of New Mexico, Albuquerque is famous for its restaurant scene, food trucks, and local businesses offering unique dishes. In such a competitive market, it takes expertly crafted food images that tantalize viewers with a preview of what's to come. So why not work with one of the 8 top Albuquerque food photographers of 2021 to get your brand's message across?
As exciting as the portrait, athletic, and music photography of Eric Williams is, it's his food photography that really caught our attention today! Eric is a fan of food images featuring a gentle balance between highlights and shadow, which creates a more natural presentation of each dish. This stands strongly apart from the high contrast, deep shadow style popular in today's culinary photography world. Eric's compositions are food portraits featuring a particular dish, spread, or item in a way that leaves no doubt as to what you're ordering. And his emphasis on color, both in the meal and the surroundings, creates a joyful, even celebratory atmosphere that heightens our appreciation for the item!
As an Albuquerque food photographer, Clark Conde goes beyond showcasing dishes to tell the complete story of food and how it gets to your table. He often explores documentary-oriented angles, such as the chefs as they craft your steak or soup, fresh produce still in the field, and behind the scenes at a local brewery. Clark also explores how food enhances the connections people share as they eat and enjoy both the meal and each other's company in front of his lens. This complete storytelling style is one of our favorite ways to see food presented! But he's also a master of showcasing food both in-studio and on location, using ideal lighting and hero angles to present each dish artistically.
Corporate headshots, events, real estate, and food photography are the main focus of Jason Collin. He started his photography journey back in 2001, taking a digital camera on trips through Asia and New Zealand, where he discovered he had a talent and love for the art form. Jason now creates high-quality food photography using compositions that emphasize the characteristics of each dish. From form and texture to color, moisture, and temperature, we get a complete sensory experience through the visual medium. Jason's food images often emphasize color, where the bright hues of vegetables, sauces, and seasonings can dramatically dance across the frame. And his naturalistic color grade keeps overpowering edits from muddying our appreciation of a chef's masterpiece!
Looking for an Albuquerque food photographer that has a distinctive style all their own? The photography of Stacey Mustard Adams is something we think you're going to love! As an editorial and short filmmaker, she crafts images and videos that help local businesses get the word out to the world on what they have to offer! She also partners regularly with Edible: New Mexico, a magazine telling food stories and sharing recipes specific to this corner of the American Southwest. Stacey's style embraces the abundant natural light of New Mexico, recovering shadows and filling her dishes with enough illumination to invoke the idea of nearby windows or outdoor dining.
True + Golden is the creation of Caleb and Mollie, two lovers of great food and recent imports to Albuquerque. Originally from California, they often showcase the Golden State and Land of Enchantment blends in their kitchen reactions. California goat cheese, artichokes, and strawberries meet hatch chiles and Mexican avocados here. Their Southwestern photography style also features plenty of natural light, paired with a contemporary kitchen and dining room set. Their blog not only showcases their photography and recipes but also includes stories from local vendors and restaurateurs!
Isaac is a product and Albuquerque food photographer who is the mastermind behind Creative Box. His company focuses on crafting images for online and print usage in the studio. He can use ideal lighting, punchy backgrounds, and gentle retouching to create precisely the theme you're looking for! We're big fans of his flying food images when stacked and moving dessert items gain an energetic, celebratory flavor. Issac can also masterfully use lighting to convey moods ranging from excitable to subdued, as it best fits a particular dish.
Mikal Altomare is a food, macro, and still life photographer, three genres that often blend. Her fascination with the interplay between light and how we perceive color and texture makes her a natural match for these hue and detail-oriented worlds of photography! After spending a large portion of her life with poor vision, Mikal rediscovered the world's inherent beauty through corrective surgery. Her work as an Albuquerque food photographer embraces the simple beauty inherent in all things easily overlooked by the inattentive. How highlights gently meld into color and textures. The surface of a piece of fruit, the gentle curves of eggs in a bowl, and other simple yet effective expressions of food and life are what Mikal has to offer viewers!
As a full commercial photography business, Marble Street Studio offers food, product, portraits, and architecture imagery for Albuquerque brands looking to showcase what's on offer! Marble Street provides both on location and studio imagery, catering to those looking for distinct food portraits and images more representative of a dining experience you might expect. The attentive use of hero angles that best showcase the attractive features of a dish is instantly recognizable, as is the use of gently enhanced saturation and contrast to give dishes just enough pop without looking unnatural in any way!

Get together somewhere better
Book thousands of unique spaces directly from local hosts.
Explore Spaces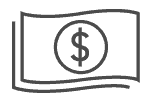 Share your space and start earning
Join thousands of hosts renting their space for meetings, events, and photo shoots.
List Your Space