10 Best Food Photographers from Brisbane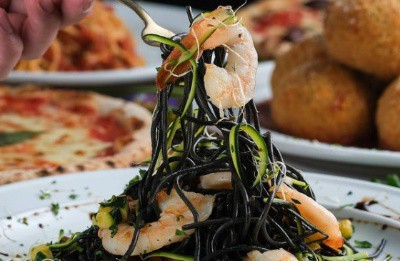 Sunny Brisbane is quite the melting pot of culture, with people from across the globe calling it home. And it is, therefore, no surprise that that vibrancy finds its way into everyone's favorite bonding pastime — sharing a meal. In a world of Instagram-ready restaurant food clicks, we went in search of actual connoisseurs capturing the beauty of food in photography. Take a look at our round-up of the 10 best Brisbane food photographers.
1. Jeremy Khoo and Nontouch Santhadthan of Brissy Eater
The "Brissy Eater" seems to be one of the most bustling Queensland food photography and restaurant review blogs —and no wonder, being run by a chef and photographer duo! The Brissy Eater is a gastronomic gold mine, as is the range covered by this expert duo in their photography. They call themselves "sickos over food porn," and we can't help but agree.
Their photography manages to bring to life the experience of the dish getting plated, placed before you, uncovered, and slowly savored. And it isn't just static. They show the act of frying, plating, baristas with latte-art, and bartenders mixing, all-encompassing an exquisite eating experience.
Sarah Bell is both a photographer and a food blogger on another Instagram account. Her pictures are a lovely mix of pristine and looks-so-ready-to-eat!
As someone who both cooks and photographs, her imagery has a wholesome richness that leaves you hungry and rummaging in the kitchen. Her attention to styling and details in her frames is spot on! Even a mundane cup of coffee looks appetizing in Bell's skillful photography.
Amy Higg's formidable skills as a food photographer shows in how effortlessly her photographs convey the environment. A summary warmth is seen, and an environment of leisure in which food is tasted slowly and deliberately, letting the colors bleed into flavors on your tongue.
This Brisbane food photographer doesn't just capture food; she captures the lifestyle around a good meal. Every photo taken by Amy makes us go, "Hey, mate? We'd like to have what she's having."
Kairi finds a way to introduce a certain minimalistic beauty to her pictures of food. Her setups are simple, gently detailed, and with an eye that ensures every dish's hero ingredient stands out wonderfully.
Kairi's food styling is equally impressive, making us fall in love with her flawless compositions. The freshness and rich colors of her photographs bring these dishes alive, so much that we're sure if we were in her shoes, we'd definitely sneak a bite.
Bevin Rijkaart is a photographer with over 20 years of experience, but we feel his soulmate is food. His Instagram account, SensorySavours, is one of the most prolific food photography hubs, and a glance at his feed reveals he's one to account for every step of the food journey. From the chef, barista, or bartender, to the restaurant you're eating in, to the experience of the food itself, Rijkaart leaves no stone unturned in capturing the experience of eating out. His pictures are making us hungry, so excuse us while we go grab a sandwich.
Paul Williams is a photographer who takes his craft very seriously. His food photography shows off impeccable lighting and near-lifelike sensations coming through. His Instagram account reveals everything behind the scenes where he makes his photographic magic happen. A behind-the-scenes reveal to this extent is unexpected, but when we see how impactful and hunger-inducing his food photographs are, we admit we are a bit curious about how he pulls those effects off.
This Brisbane food photographer also operates in Gold Coast, so that means more good food from a whole additional city as well for us to salivate over!
Jason King doesn't just see himself as a food photographer; he considers himself a content creator as well. His Instagram feed reveals an overflowing gastronomic delight—food so rich and decadent you would be tempted to eat up to your neck.
His photographs don't just stick to pristine shots; they instead depict abundance in food. From the humblest sandwich to a highly-piled burger that'll make your eyes pop out, his experiments with depicting food make him a highly recommended food photographer, whatever the cuisine.
Adam Pinzone is yet another food connoisseur who chooses to go by "food blogger," and we agree. Those delectable pictures of food deserve a story and the full eating experience behind them.
In keeping with his American origins, Pinzone pays homage now and then to various types of fast food, side by side with expensive dishes and pristine setups. What's most appealing is his relatively un-filtered photography—he makes the finest food look accessible with little obvious retouching—so we know what we're about to bite into just through his pictures.
9. Larissa Drazic of LDimagery
We should probably call Larissa Drazic's work "Food Portraiture" because this photographer and multidisciplinary designer seems to be doing just that. When she's not photographing food, she's taking portraits of people or coming up with illustrative graphics for her clients. Her food portraits are all examples of great technique — well lit, centrally composed, and with an eye for detail.
This versatile Brisbane food photographer brings us delectable dishes up front and center in all their glory, so we're just waiting to dig in!
Marzena Alonso appears to treat food as part and parcel of a good life if her Instagram feed is anything to go by. Rather than pristine restaurants, her food shots are warm Sunday brunches, family celebrations, cookouts, and delectable snack-and-cocktail evenings that are filled with familial warmth.
Alongside her family portraits, food finds its spot as a comfortable hero. Not one for pristine setups and treatments, but depictions of enjoyment for sure. If Alonso's headed to a party, we'd love an invite too!
Fall in love with foodography
We realize that when you get into photographing food, you can't just stop there—you extend into tasting it, cooking it, sharing it with your loved ones, or writing about it. Most of our photographers up there have succumbed to the magic of gastronomic delights in their journey across vibrant Brisbane. They each bring something new to the table. And we reckon if you're a cook, or have a restaurant, it's a good idea to invite these guys over to join you at your table.

Get together somewhere better
Book thousands of unique spaces directly from local hosts.
Explore Spaces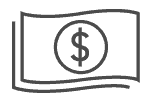 Share your space and start earning
Join thousands of hosts renting their space for meetings, events, and photo shoots.
List Your Space