The 11 Best Food Photographers in Scottsdale
Scottsdale locals rejoice! If you're a brand or individual with a plate full of treats but no camera to showcase them, guess what? It turns out that the area is home to some of the best culinary commercial photographers in the nation! Just take a look at the work of the top 11 Scottsdale food photographers and tell us whether or not you agree.
Rachel Fischer started her career as a lifestyle, branding, and Scottsdale food photographer three years ago. But that hasn't stopped her from reaching this list of Scottsdale food photographers! And in fact, she's been passionate about photography and the arts for many years. And with each collaboration, Rachel reignites this passion for bringing to life the theme you have in mind. Food themes on display include fine dining, casual outdoor gatherings, traditional food portraits, and much more. Rachel's style is contemporary, with bright highlights and color shifts ideal for social media, advertising, and publication!
Arizona Bites is a food blogger and photographer aiming to showcase the best eateries, cafes, and restaurants in the Southwest. Andrea Abbott, the founder, is also an agency producer, video editor, and social media manager, which gives her an insider's perspective on crafting impactful images!
Andrea's perspective is often a tableside one, more so than with other Scottsdale food photographers. In doing so, she makes it easier for folks to imagine themselves sampling a particular treat on display. Natural colors, coupled with rich contrast, are the norm here. In this way, we can focus on the captivating sensory notes that mark the best quality food photography, like texture, moisture, memories of flavor, etc. These can all be missed through styles that place too much emphasis on color and busy compositions.
The Phoenix metro area and Iowa are where Nath Rocha spends her time these days. Originally from Brazil, she's made it her mission to explore local and regional cuisines within the United States. And in doing so, she uses her camera and appreciation for the flavor to highlight all that food offers from both studio and on-location settings.
Nath uses three significant styles: culinary restaurant images, where the final dish offers a mouthwatering and artistic presentation, ingredient shots featuring the freshness and bold colors of items, and editorial-style home cooking, invoking emotions like nostalgia and timelessness.
Folks who appreciate Scottsdale food photographers with distinctive styles should look into the images of Marty Mac Moore. Inspired to take the creative journey early by his father's love for photography, Marty kept photography a hobby for many years while pursuing an IT career. Eventually, he came to realize that he had to follow the arts full-time. We're glad he chose to do so. Otherwise, we would not be able to enjoy his vibrant, contrast-rich style so quickly. When photographing food, Marty uses shadow, contrast, and saturation to enhance flavor memories and heighten our appreciation for the color palette on display!
Heather Kinkel is one of the most skilled Scottsdale food photographers for finding the balance between solid visuals and brand messaging. As she explains her approach: "Creating organic visuals that stay true to your product and brand are the core of what I offer my clients."
That said, there is distinctive artistry to Heather's images that gives us a peek into her creative mindset. She often uses overhead spreads, artfully arranged and paired with complementary colors, to craft fine art-worthy presentations that do more than simply showcase a dish or ingredient. Heather's work often has a still life or lifestyle element embedded in what appears to be a straightforward composition. This subtle complexity and attention to detail make her a favorite of ours!
Casey Numetko started in the hospitality marketing and digital media communication world, giving him an insider's view of crafting standout images. He currently counts major brands like JW Marriott and United Way as his satisfied clients.
Casey's food photography is punchy in color, with solid highlights reminiscent of nearby window natural lighting. This adds to the fine dining atmosphere his clients often seek to portray. His love of macro-level perspectives also allows us to enjoy fine details like moisture, texture, and other elements that spark savory sensory memories in viewers. You're left able to practically smell each dish Casey's photographing.
Art has been a significant aspect of the life of Adriana Maya Higgins for quite some time. After picking up a film camera at age 15 and graduating with a degree in art history, Adriana decided to further her passion by starting her food and product commercial studio.
Lovers of warmly graded images will love Adriana's approach more so than some other Scottsdale food photographers. Pinks, oranges, and reds gain a signature boost, and a bit of extra oomph in the white highlights adds a nice contrast element to her photography. Her photography is ideal for social media, branding, and advertising needs – and perfect if you already have a clear vision in mind for the final result.
Stephanie Hiller-Slezak is one of the most flexible Scottsdale food photographers, working on location, in studio, outdoors, or wherever else it takes to bring a creative vision to life. One element of her vision that stands out to us is Stephanie's appreciation for tighter compositions. Rather than continually using comprehensive presentations to showcase a meal or item, she skillfully directs our attention to the most artistic elements within the frame. It gives many of her images a clean, minimalist quality that we think you'll love!
We love the mature, focused style that Yuvarani Mohan brings to the table. Black and white backgrounds are her specialty, both of which allow food and beverages to fairly leap out at us compared to busier backgrounds. Yuvarani then brings extra light and attention to shapes, colors, busy hands preparing the item, and other aspects of the image. She also has a careful eye for highlights, using them artfully when photographing blackberries, drinks, and other reflective items. More so than many Scottsdale food photographers, her photographs are a feast for the eyes!
Families, brands, food, and product images are what calls out to Jessie Boyd. But it's her work as one of the top Scottsdale food photographers that most excites us. In her own words: "I love capturing the textures and colors of food and highlighting the very thing that makes every foodie drool!"
We see this approach in her photography; Jessie always manages to pick out savory elements using depth of field, color, composition, or even a timely drizzle of honey to draw our eye where she wants it. And her love of gentle, film colors is as tasteful in her family and couples images as it is for her food shots.
11. Likitha Gali
We love seeing the work of folks interested in not only photographing but creating food; people like Likitha Gali. As a trained pastry chef, she has a deep appreciation for the time spent learning, practicing, mixing, and baking each item she then artfully photographs. As you might expect, sweets are a major part of her portfolio but we're also treated to savory baked goods here and there. Whether you're looking for a food portrait or more of an editorial presentation of baked goods, Likitha Gali is one of the Scottsdale food photographers worth reaching out to!

Get together somewhere better
Book thousands of unique spaces directly from local hosts.
Explore Spaces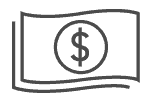 Share your space and start earning
Join thousands of hosts renting their space for meetings, events, and photo shoots.
List Your Space