The 8 Best Food Photographers in Tallahassee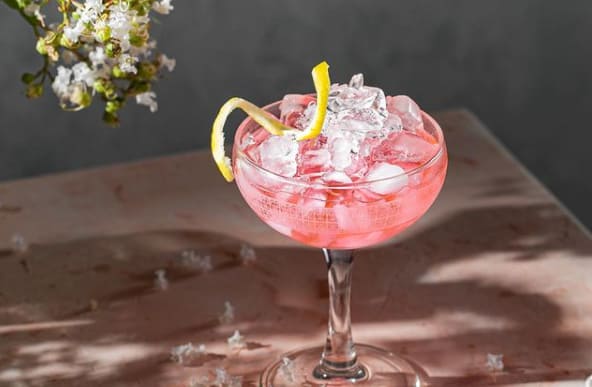 Tallahassee is a major metro in the Florida panhandle. It also happens to be the hub of choice for major brands looking to spread the word on their products and services. Small wonder: The city is also home to hundreds of talented creatives seeking to elevate brands through impactful visual media. But sorting through so much talent can be a real challenge. Fortunately, we've curated this list of the top 8 Tallahassee food photographers of 2021 for you!
Tallahassee food photographer Tatyana Grigoryan has one of the broadest approaches to the genre we've ever seen. Thanks to her decision to specialize in the genre, Tatyana's portfolio invites us to explore editorial imagery for magazines, social media food portraits, studio product shots, and more. We especially love how she prefers using subdued highlights and shadows ranging from natural to dark and moody. This allows us to appreciate better the subtle textures and visual cues that bring memories of smell, flavor, taste, and moisture to life.
Tatyana is just as at home photographing beverages, using carefully balanced lighting to bring out delicate reflections in ice and the surface of drinks. And even if you prefer canned drinks, her portfolio showcases them in intentional, artistic styling.
Amanda Hunter is a food, newborn, and portrait photographer whose work you simply have to see. Her style makes ideal use of soft, diffused lighting reminiscent of a nearby window or skylight. Natural light in food photography is great for adding emotional notes of nostalgia and comfort to a composition. Paired with her eye for natural color rendition and gently toned shadows and highlights, Amanda presents food in a way that's simultaneously realistic yet artful in character. You are left feeling as if you could reach into the screen and pluck out any one of the sweet treats on display.
Alex and Chelsea Workman are a married photographer couple who have made The Workmans a happy family and a highly successful Tallahassee commercial brand. The Workmans typically partner up with small business owners, brands, agencies, and other organizations looking for impactful visual media that better represents what they are about and have to offer.
Their commercial media includes food photography, corporate portraits, branding images, and corporate event photography. And regardless of the particular subgenre, The Workmans favor natural colors coupled with a touch of vibrance and rich contrast. It is an impactful, exciting presentation that fits nicely with their people-centric portfolio. This grading preference keeps skin tones looking natural while allowing us to savor the textures and tones of food, apparel, and more.
Jennifer is the Tallahassee food photographer and food blogger behind Tallahassee Foodies. Her website's mission is to scout out the fine dining restaurants, street stalls, downtown bars, and other spots to grab a quick bite or whet one's whistle. And while recording her impressions on the ambiance of the venue and local flavors, Jennifer faithfully photographs the dishes that are on offer.
When not working on location with local businesses, Jennifer also works from her food photography studio, using soft lighting for styled product images that perfectly present products and sweet treats. Lastly, we especially enjoy how often Jennifer presents the people behind the brands that make these dishes possible. Documentary captures of their work and occasional portraits complete the total food narrative on display here.
5. TallyFoodExplorer
Tallahassee food photographer TallyFoodExplorer has a distinct style all his own. Many food photographers intermix side profiles with overhead layouts, macro presentations, and distinct food portraits. But TallyFoodExplorer has a strong preference for side presentations using hero angles that showcase the best aspects of a particular dish. This presentation is broadly applicable because it's a natural way of viewing a dish when studying it from the tableside. It leaves you feeling as if you're ready to take your first sip.
We've also enjoyed how TallyFoodExplorer presents dishes using moody shadows and slightly subdued color saturation. In the place of brilliant highlights and distracting color comes a heightened appreciation for form, texture, and contrast. These are core elements for flavor, crunch, freshness, and other important visual cues for food-related memories.
Commercial and Tallahassee food photographer Jordan Nachole finds savory dishes, events, products, graduation, branding, and lifestyle photography to be the genres that most interest her. Jordan presents people and products in ways that exemplify her subjects' message, whether the promises of a sweet treat or the enthusiasm a business owner feels for his brand and prospective clients.
Jordan also holds a bachelor's degree in fine art photography and certification through the Professional Photographers of America. The combination of formal studies and innate love for the visual arts means that Jordan can easily tap into creative whims and practiced approaches, as well as a seamless blend of the two.
Courtney Wahl is a prolific Tallahassee commercial, wedding, boudoir, and maternity photographer that excels in all four genres. But it is her food and branding photography that caught our attention today. Courtney partners up with brands looking to get their message out through the medium of impactful images and uses their feedback and her expertise to transmit an entire narrative in just just a single frame.
We also love how expertly Courtney shifts in how she uses light to craft mood in her food photography. Sometimes she uses moody shadows and other times, cheerful and bright highlights, as best meets the needs of her creative partners.
If you're a fan of major brands like Wonder, Nature's Own, or Dave's Killer Bread, then you may have already come across the food photography of Shutterwerks. Its founder, Mike Wewerka, thrives on diversity, photographing food and beverages in products in need of proper representation for advertising, social media, and menu usage.
Vibrant and engaging are just a few of the emotional qualities that spring to mind when viewing the style of Shutterwerks. Fine details like powdered sugar and the spongy texture of baked goods are readily apparent. Mike's use of lighting is typically bright without being overwhelming for a cheerful and welcoming presentation of a given dish.

Get together somewhere better
Book thousands of unique spaces directly from local hosts.
Explore Spaces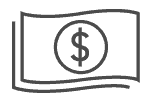 Share your space and start earning
Join thousands of hosts renting their space for meetings, events, and photo shoots.
List Your Space