The 12 Best Houston Portrait Photographers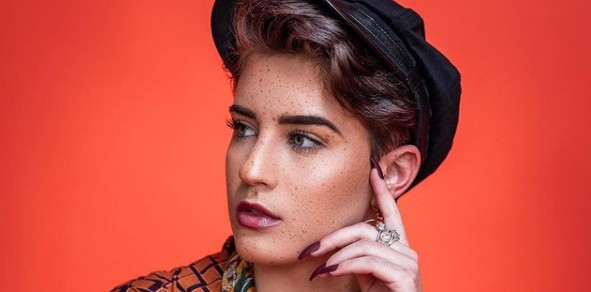 Looking for Houston portrait photographers to create a stunning portrait of you or your loved ones? Then you've come to the right place! As one of the largest and most culturally diverse cities in the United States, Houston offers up much more than rodeos, NASA, and baseball fever. This sprawling Southern metropolis is also home to a thriving art scene. In fact, Houston boasts America's second-largest theater district and a wealth of local musicians and painters. H-town is also quickly becoming one of the country's most culturally modern cities. So much so that it's inspiring a new generation of Houston portrait photographers to take up the craft in their own unique way.
And if you're a Houston photographer or other creative looking for new spaces to shoot, you've come to the right place for that, too. After all, Peerspace is the largest online marketplace for hourly venue rentals, including professionally-equipped studios, stylish lofts, sky-high penthouses, renovated warehouses, and so much more. Check us today! And definitely check out our curated list of the best Houston portrait photographers ahead.
Jason Osborne's cinematic and edgy photography reflects his mantra: "Trust the process and, more importantly, trust yourself when stepping up to do something new and challenging!" We love how his images highlight his subject's inner strength – even in moments of silliness or self-doubt. Through bold positioning, bright colors, and sharp foregrounds, Osborne is able to bring his vision of positivity and beauty to life. While he's a talented lifestyle photographer overall, his passion is in portraits. And it shows with each image.
Jason is also keen to share his experience, having his own YouTube channel filled with how-tos and other BTS information.
Racheal Adetayo creates pristine studio and lifestyle portraits that highlight your special moments. Her portfolio is filled with crisp shots of families in their Sunday best and portraits of relaxed and intimate moments on location. Racheal's work also displays a true love for her subjects. In fact, she creates handcrafted floral set designs, fun-loving ideas, and a reverence for the place of infant photography in all of our lives.
Her images exude optimism and joy while maintaining a much-needed photographic tradition of brag-worthy family photos. Contact Racheal if you're looking for studio or on-location family portraits, glam maternity sessions, toddler cake smashes, and more.
Originally from Oklahoma, Samuel Terry has made Houston a source of inspiration in his portrait work. We love how he creates sharp portraits that help his subjects exude confidence. Samuel plays with depth of field and lighting to draw attention to his subject's eyes. And it's this perspective that gives the viewer a sense of their intelligence and personality.
When he is not shooting, Terry is busy pursuing his law degree and examining correlations between photography and law. Contact him if you need lifestyle portraits or headshot work that captures your spirit in the most compelling way.
Calvin Pennick Jr is an outstanding Houston portrait photographer specializing in headshot portraits. He is mostly self-taught through has professional experience as a photographer over the last 15 years. The fact that he's self-taught may surprise you as you look through his portfolio. However, it's clear from his images that his experience in portrait photography has paid off well.
If you're looking for corporate headshots, senior photos, or other types of professional portraits, he's our choice. Calvin is also a member of the Headshot Crew and the Professional Photographers of America association.
Anna Grove's fine-art portraits take advantage of Houston's diverse culture. In fact, her style ranges from edgy and urban to dreamy and Victorian. Her expert use of studio lighting also pairs beautifully with her choice of warm and rosy color overlays. Anna also does more than take incredible photos, she utilizes the talents of a whole range of professionals, from hair and makeup and beyond. This attention to detail ensures your portrait session is editorial while still capturing what is uniquely you.
Most importantly, Grove's positive viewpoint promotes self-care and acceptance – something that can be clearly seen in the expressions and body language of her subjects. Check out her website for more of her images as well as helpful resources like before and after shots, what to expect from during your shoot, and client reviews.
Nicole Johanna's fine-art perspective creates images that capture raw emotion and natural moments while maintaining balance. Her eye-catching portraits also use vivid colors and high contrast to complement her skin-perfecting techniques. We think Nicole's extensive education and global travels have contributed to her distinct and dramatic style. Her passion for art and imagery fuels her drive to create amazing images. In doing so, she captures her subject's inner power and dignity.
We also love how Nicole characterizes her passion for her work: "My love for art and serving others is endless, as is my thankfulness for the personal relationships photography has helped me create with so many."
As one of the most popular Houston portrait photographers, Nicole Dinh regularly treats her many Instagram followers to remarkable photos. Her images make use of matte shadows, rich earth tones, and bright highlights to enhance her subject's most flattering angles. In fact, Nicole's fondness for lifestyle photography gives her portraits a natural element to produce subtle expressions and fluid movements. It's her goal to create portraits that you love and that have an impact on your life.

As Nicole shares about her style: "Not only do I strive to seek beauty within the ordinary, but I also want to transform them into tangible memories and providing nostalgic feelings that my clients and their families can enjoy for generations to come."
Bethany Brewster's exuberant personality and passion for storytelling allow her to naturally draw out her subjects. So much so that it results in unguarded moments that add to the drama of her eclectic body of work. Her use of moody shadows and smooth highlights are complemented by careful and experimental editing.
We also love Bethany's attitude and outlook, something we think her clients also love, judging by their relaxed, natural appearances. Wondering what we mean by her attitude and outlook? Here's a prime example from her website: "Bethany won't tell you, but seeing someone else's weird facial expressions makes her feel a little less alone in the world. Actually, she might tell you, she's pretty aware of her awkwardness. She has been told this is endearing and hopes she was not lied to."
Joshua Espinoza's endearing portraits showcase his innate love for the people and world around him. In fact, his refreshing take allows him to draw out soft facial expressions that exude joy and calmness. We especially love how his work brings together candid portraiture and street portraiture, celebrating both people and places.
Espinoza's use of natural lighting and urban backgrounds give his images a nostalgic quality – capturing both the city of Houston and his subject's spirit. Although he considers himself to be an amateur, Espinoza's creative and timeless portraits go far beyond his humble self-description.
As a father of two, Anghelov Medina uses his personal experience to create timeless portraits that showcase his subject's youthful beauty. His playful and sharp images also bring out his model's best features – with smooth skin tones and soft lighting.
Anghelov's style is tasteful and sensual, balancing his artistic compositions using Houston's vast array of interesting locations. If you're looking for editorial-style boudoir shoots or hoping to boost your model portfolio with steamy snaps, he's your guy.
Claire McAdams is able to use her creative background experience to compose well-balanced and stylish images. After all, she is not only a shutterbug but also a trained actress. McAdams creates dreamy, fashion-forward portraits that are also highly emotional. Soft vignettes and backgrounds also help to accentuate the intimate nature of her work. Claire specializes in headshots, classic portraits, and more artistic and fashion-forward portraiture. For example, her underwater fashion portfolio brings together her portrait experience with hauntingly beautiful imagery of her subjects floating in water.
We also adore how she describes her process. "As an actress, I am keenly aware of the importance of investing in a professional headshot. As a photographer, I will work with you to create a relaxed and fun atmosphere while capturing portraits that represent you at your best. Afterwards, I devote great care to the retouching process to refine the dynamic and creative final product. The result is a natural blend of light, shape, and expression that makes your headshot or portrait stand out from the crowd."
Angelica Sam has been one of the best Houston portrait photographers for the last decade. Her specialties lie in maternity and newborn shoots. So much so that she manages to capture all the innocence of new life and life-to-be beautifully and artistically. Angelica also offers mentorship programs to new and aspiring newborn photographers. Check out her portfolio and you will surely be charmed by the warm light, bright faces, and genuinely exuberant expressions.

We also love how Angelica describes her journey: "Little did I know that photography would take me away from my full-time job with the state and launch me where I am today as a full-time photographer and educator, capturing God's greatest blessings in my beautiful studio. I appreciate the people met, the stories told, the hours kept, and the capturing of some of life's greatest milestones."
We couldn't wrap up this list of the best Houston portrait photographers without mentioning Sarah and Kevin of Sarah Borchgrevink Photography. This married duo is some of the most celebrated newborn and infant photographers in the city. And looking through their portfolio, it's easy to see why. All of their photos exude warmth and joy. They rely on natural light and their bohemian-style studio to capture your tiniest loved ones at their cutest. What results is a treasure trove of must-have images your family will cherish for generations.
Houston portrait photographers rely on Peerspace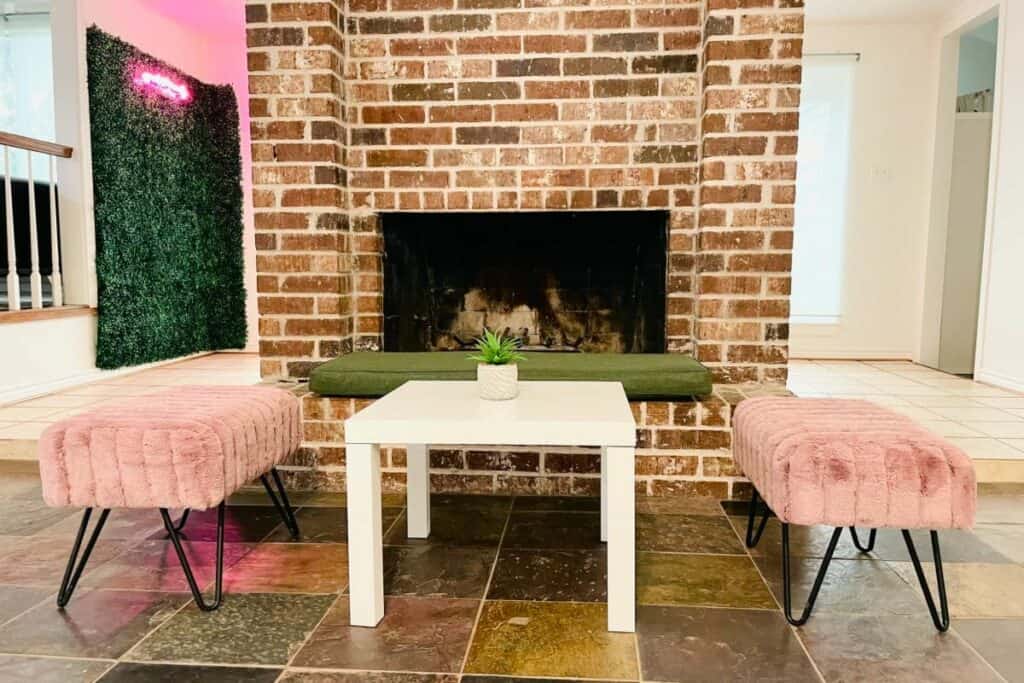 We hope this list of the top Houston portrait photographers has inspired you to book one of these professionals for your own shoot. And also remember to check out Peerspace for the perfect portrait setting! Whether you're a photographer or other type of content creator, our Houston spaces are sure to delight and inspire.

Get together somewhere better
Book thousands of unique spaces directly from local hosts.
Explore Spaces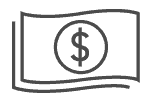 Share your space and start earning
Join thousands of hosts renting their space for meetings, events, and photo shoots.
List Your Space