The 8 Best Landscape Photographers in Albuquerque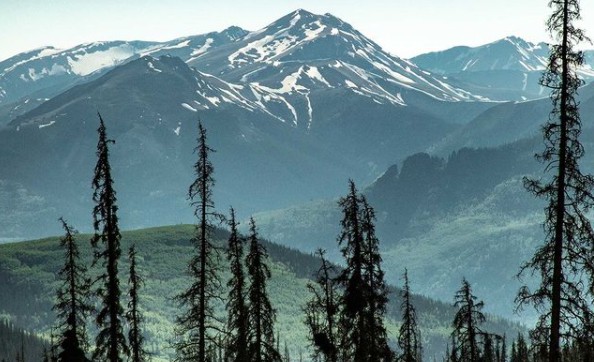 Albuquerque landscape photographers have so much to explore in this section of the Land of Enchantment! The mountains provide a ready playground and an ever-shifting palette of views to explore. But New Mexico is much more than scrub and heat! It also features broad rivers, pine forests, snow-capped peaks, and pristine white deserts. And the wildlife here, from roadrunners to rattlesnakes, all add to the story of this scenic state. Let's take a moment to explore the work of the top 8 Albuquerque landscape photographers of 2021!
Andrés Salazar is a portrait, family, and Albuquerque landscape photographer who regularly brings his subjects into the high desert! While there, he uses the stark, dramatic landscape as a backdrop for the emotional and lifestyle narratives he brings to life through his subjects. Andrés also enjoys featuring the landscape free of people, captivatingly showcasing the pastel purples and pinks of sunset and twisting branches of desert trees. His fine art prints showcase much of the state, especially northern and central New Mexico, where most people live. In this way, viewers gain an enhanced appreciation for the close-at-hand locations he favors!
2. Erik Contreras
Few Albuquerque landscape photographers have the focus Erik Contreras does! We love how captivated he is by the ever-changing and expansive desert skies in this part of the world. We're treated to the shifting perspectives that clouds cast, lit by the sun, and with a little fine art adjustment to create precisely the vision Erik wishes. Cloud textures, full moons, and monsoon rainstorms all offer a palette of experience that's easily missed by most! And his love of rich saturation and high contrast isn't that far off from the fireworks show that nature already provides. Any New Mexican native will appreciate the intensity of the light shows Erik showcases!
Open Range Photography provides fine art landscape and nature photography for discerning clients. She also features people in portraits, family gatherings, events, holidays, and wedding imagery! But it's her ties to the open landscape of New Mexico that caught our attention today. Here, Open Range really lives up to its name, thanks to a focus on lonely roads, the Sandias, and other iconic scenes We also appreciate landscape silhouettes framing fiery sunsets! Fine textures and the microcosm of life are also a part of Open Range's landscape and nature photography. It invites us to peek into the busy lives of bees, birds, and New Mexico's other residents!
Dylan McMains has worked as an Albuquerque landscape photographer since 2014. He decided to embrace his dream of becoming a fine art landscape photographer and has been traveling the American Southwest. Doing so, he has captured images in locations both iconic and unknown, enriching his portfolio and expanding our appreciation for this beautiful country! From balloons drifting over the Rio Grande to La Ventana Arch, New Mexican locals will immediately recognize Dylan's focus on this state. However, he's also spent time in California, Utah, and other parts of the country, hunting down views that enliven our sense of wanderlust and adventure!
Mark Schumann's work as a real estate and architectural photographer shows his appreciation for space, leading lines, and how to tell a story without people. We see these traits in his fine art landscape photography as well. Mark departs from color and sticks to a dramatic, high contrast monochrome style that's instantly captivating! These techniques highlight tonal transitions, textural details, and the graceful forms and lines that nature carves out of water, wind, and rock. And as his portfolio will quickly show you, New Mexico is home to some of the most dramatic landscapes in the world!
The award-winning work of Wayne Suggs is regularly a feature in local and national publications! He won the 14th Annual New Mexico Magazine Photographer of the Year award as well as the Oliver Award. And a few publications that have featured Wayne include The Reflector Astronomy Magazine and New Mexico Magazine. He has spent the past 40 years increasing our understanding and appreciation of what the American Southwest has to offer: petroglyphs, hoodoos, ancient pinion pines, and snow-capped mountains! We especially love Wayne's astrophotography. The mountains of New Mexico, coupled with the world-class dark skies, provide a fantastic backdrop for his long exposure shots.
As an Albuquerque landscape photographer, Lee McConnell's portfolio is a dive into the diversity of the Land of Enchantment. He often features people and animals in relation to the natural landscape. This gives viewers a sense of what it's like to be a New Mexican native. And his eye for the shifting skies of the state allows us to enjoy views of thunder, rain wraps, sunsets, noon vistas, all of which can arise in a single day here! Lee favors saturated colors with gentle contrast, which heightens our appreciation for the colors and textures found in the outdoors. He's also a fan of macro photography, inviting viewers to enjoy views of the world of the tiny and textured.
As an Albuquerque landscape photographer, Miriam Hall sees her work as an exercise in mindfulness and impermanence. She contemplates the changes that arise during the seasons, which are quite dramatic in New Mexico and featured throughout her portfolio. How the leaves shift into the fall, how the monsoon rains transform the sky and nourish wildflowers, and more. Furry and feathered residents like porcupines and roadrunners complete our picture of what it is to be immersed in this ever-shifting landscape! The Sandias, sandhill cranes, hot air balloons, and other aspects of her portfolio will be instantly recognizable to anyone from Albuquerque as wall-worthy fine art.

Get together somewhere better
Book thousands of unique spaces directly from local hosts.
Explore Spaces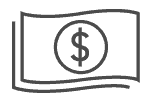 Share your space and start earning
Join thousands of hosts renting their space for meetings, events, and photo shoots.
List Your Space