The 10 Best Landscape Photographers in Boise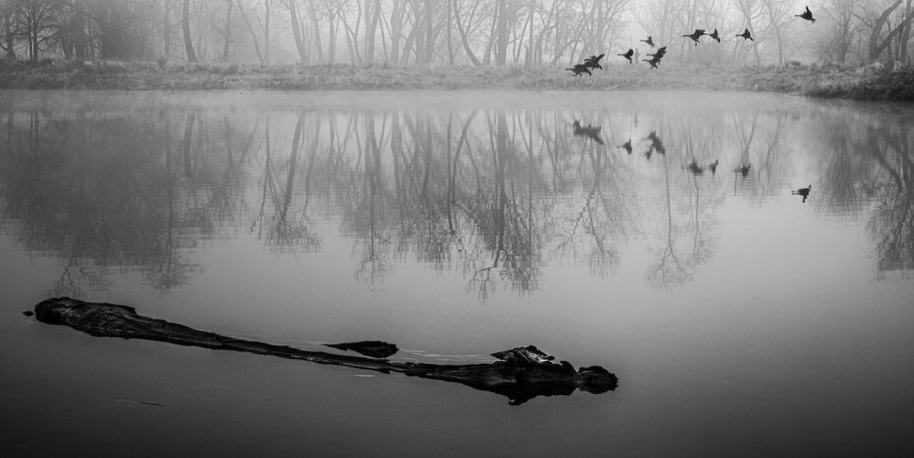 Landscape photography has a unique ability to calm us amid our hectic lives and offers a sense of peace connected to the broader natural world. And considering how much gorgeous land is available in the state of Idaho, it's only natural that there is so much talent here waiting for discovery! That's why we've put together this list of the top 10 Boise landscape photographers for you to enjoy.
Timothy Floyd has a collection of images centered on the natural world, the people who inhabit it, and how they engage each other. He sees himself as an amateur, despite being a lifelong lover of photography since the career that pays the bills does not involve a camera.
Still, this "amateur" is one of our favorite Boise landscape photographers, thanks to his thoughtful approach to image-taking. By keeping the subject at the forefront of his mind, be it a landscape, animal, person, or more, Timothy manages to impart as pure a vision of the story in question as possible through the visual medium.
Creative writing, the outdoors, and intriguing landscape compositions are what Carl Anderson of Recreation Achieved has to share with us. The western United States is his playground, where he takes cameras and bikes on adventurous paths up and around the Rockies.
Fluent in both color and black and white, we find ourselves especially struck by his high-contrast monochrome presentations. Carl artfully presents the world in shades of gray, freeing our attention to appreciate the lines, textures, and tones that make up the scene without color interfering. And true to his blog's title, we see bikes included, adding a lifestyle element to this Boise landscape photographers' compositions!
Travis and Kelsey Scranton are a husband and wife photographer team focused on family, wedding, and landscape photography! While they regularly create traditional landscapes, we also love how the Scrantons weave stunning PNW scenery into the background of their portrait sessions! It gives their work a distinct sense of place while placing due emphasis on each couple. And their traditional landscape images have the serenity and peace that comes from lakes, still forests, and other hard-to-reach places. Each photo by these Boise landscape photographers invites you to savor it in still contemplation.
The outdoors show up regularly in the images of Amanda Allard-Korell, unsurprisingly, since she's one of our top Boise landscape photographers! Besides landscapes, she also photographs high school seniors, country cabins, and other subjects framed by distant mountains only heightens your appreciation of the scene. The vibrant colors of sunset, the jagged peaks of the Sawtooth Mountains, the deep greens of forest glades, and other Idaho favorites are here in Amanda's portfolio for viewers to enjoy. Her landscapes have a rich, celebratory quality that meshes nicely with her wedding and portrait photography.
Jess Lee is one of the few Boise landscape photographers whose work has threaded its way into this country's historical moments and chambers. Conservation organizations send members of the U.S. Senate his images as examples of the land they are responsible for protecting.
You can also find Jess's images in one of the largest Veteran's hospitals in the country. And private collectors, museums, and publications worldwide have seen the worth of Jess's vision of the natural landscape. From abstracts and astrophotography to wildlife documentary-oriented shots, there are few angles of the landscape world that Jess hasn't thoroughly explored!
6. Steve Smith
One of the best commercial and Boise landscape photographers, Steve Smith, bounces between Los Angele and Idaho regularly for collaborations with brands of all sizes. But it's his landscape images that caught our attention today. Steve's eye for rich colors and contrast brings out subtle textures in cloud formations, fall colors, water reflections, and other landscape elements. And as much as we love the tones he brings to our attention, we have to point out Steve's creative use of lens flare, manifesting as sun stars, ringed sunsets, and other intentional elements that add emotional qualities to his landscapes.
Portraiture makes up the more significant portion of Mike Reid's portfolio. But we'd be remiss if we didn't also mention his skills as one of the top-tier Boise landscape photographers! Mike uses the vibrant colors and dynamic compositions he's fond of in other genres in his landscapes. And mountains make up a large portion of his landscapes.
He classically captures the stark peaks, clear skies, and lowland skirt of trees surrounding the nearby mountains. Mike also pays close attention to the sky and how it adds to the frame — clouds often take on a central focus in his scenes. Rain showers, morning mist, wispy high-altitude clouds behind jagged peaks … From sky to ground, Mike's mountain images are captivating in their majesty.
As a fine art landscape photographer, Kim Starkey's images can transport you into the emotions felt at the moment of capture. Boise, Stanley, McCall, and other areas of Idaho feature prominently in her portfolio, making her photos ideal for locals wanting to showcase the natural wonders of the Gem State.
And if you're a fan of fine art astrophotography, then you've come to the right place! Idaho's inland location and lack of megacities grant it some of the finest night skies in the country as well. Kim, therefore, spends loads of time under the stars, capturing long exposure views of the Milky Way and other wonders that usually go unseen by Boise residents.
Thom Uecker has some of the most diverse photography of any of the Boise landscape photographers. His work is simultaneously vibrant and subdued, thanks to his love for bright skies and deep shadows. His grading techniques highlight vital aspects of his scenes in a highly intentional fashion, so there's little doubt about the main subject. And his love for motion in the scene comes through via star trails, smoothened waves, and other still captures of a dynamic landscape. Thom uses both film and digital photography since both images have distinct advantages and disadvantages that can often complement one another!
Landscape photography has come a long way from the grainy, subdued presentation of the world that popularized the genre. The Powell Bros' images share examples of the modern landscape and nature photography style in their best forms! Well recovered shadows and highlights for a natural HDR look, rich contrast, and color grading that ranges from true to life to more of a fine art vision are all a part of their portfolio. The sheer variety of subject matter is also hard not to appreciate with these Boise landscape photographers! Waterfalls, astrophotography, wildlife, mountains … Everything of Idaho and further afield.

Get together somewhere better
Book thousands of unique spaces directly from local hosts.
Explore Spaces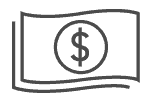 Share your space and start earning
Join thousands of hosts renting their space for meetings, events, and photo shoots.
List Your Space