The 9 Best Landscape Photographers in Buffalo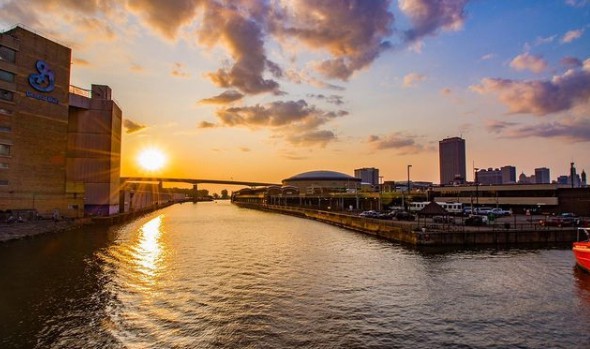 Western New York's mixture of four distinct seasons and a diverse landscape palette make it one of the best parts of the country for outdoor exploration. And the work of these 9 top Buffalo landscape photographers fully attests to this, inviting you to enjoy the summer and winter sights, as well as every time in between. Buffalo locals looking for fine art to grace a living room wall will certainly find something appealing in their portfolios!
Locals in love with the waterfront, skyline, and sunsets of Buffalo and the surrounding region should get to know the work of Corey Bruce. This Buffalo landscape photographer avoids drone's eye perspectives in favor of a more natural one taken from natural viewing places. It gives his work an intimacy that's often missing in the striking yet unnatural bird's eye views of a drone. For the same reason, Corey also favors focal lengths that give a natural viewing angle rather than ultra-wide or distant telephoto captures.
Jeff Perry of WNY Scenery is a Buffalo landscape photographer who also enjoys showcasing the wildlife and nightscape of the region. The way he presents delicate lighting conditions is second to none. He uses pastel tones of mist and diffused light that creates an ethereal, dreamlike quality in many of his frames.
Jeff also enjoys showcasing more conceptual presentations of art using the landscape as a template for a sense of wonder, exploration, timelessness, and other themes. We are also big fans of his textural art, where the main subject has a more elemental feel. Themes like the color and surface of water and leaves silhouetted by a crimson sunset create simple yet impactful minimalist presentations that could grace any wall space!
3. RZ3 Photography
"Capturing the little things in life" is the maxim RZ3 Photography works with. And while that often includes flowers, animals, and other parts of the natural world, it also includes the greater context of the landscape itself. RZ3 is a wide-ranging photographer, taking us on journeys to the Alaskan wilderness and Metropolitan Paris in their quest to find and share moments of beauty. They have an excellent eye for dramatic skies and the infinite ways clouds, sun, and light intermix to create pastel and neon color play.
As a portrait, nature, and Buffalo landscape photographer, Nicole Wickins enjoys showcasing land and how people and animals interact within it. As a Western New York local, her work focuses on familiar sights like deer, owls, and the occasional snake. And her landscapes expertly play with the blurring boundaries between land and water that are so common in this diverse state! We also love the natural color grading and contrast that Nicole prefers. Most landscape photographers use vivid saturation to boost interest. Instead, she prefers presenting the landscape as it is, retaining the emotional qualities that first caught her attention.
5. Larry Wojtan
If there's one thing about Buffalo that draws the eyes of both locals and visitors, it has to be Lake Erie. Everyone loves large expanses of water, both up close and through photography. And the images of Larry Wojtan are some of the finest in this regard. Larry is enchanted by the infinite play of color that unfolds along the lakefront, sharing deep blues and vibrant sunsets. It reminds us to stop and take a look out of the window now and again. Other lakefront elements like stacked rock art and sailboats also add extra points of interest to his favored canvas!
Landscape and fine art photography are the focus of John R. Witt. His presentations of Buffalo and the surrounding region come from decades of familiarity with Western New York. Like the best specialists, he can showcase the region through the continual changes in season with ease. In that sense, we're treated to fiery summer evening skies. But he also displays the intense winter blizzards Buffalo is famous for. Ice, snow, and wind play just as strong a role in his portfolio as do more traditional landscape subjects. It gives his work completeness that fair-weather photographers lack!
7. Ray Jones
The work of Ray Jones is especially diverse, taking viewers on winding tours of what Western New York has to offer. As it turns out, this region has quite a bit to share with us, including the waterfalls of Letchworth State Park and storm-tossed trees along the Niagara River. Ray is also a fan of more dramatic presentations rarely seen by the human eye, such as drone's eye perspectives of the Buffalo landscape and long exposure astrophotography featuring the spin of the earth and the Milky Way! But, Ray is no stranger to the cityscape itself, animals immersed in the natural world, and other more traditional landscape presentations, either.
8. Mahesh G'velly
Mahesh G'velly is a portrait, nature, and Buffalo landscape photographer. And interestingly, his work often blurs the lines between all three of his genres. Adventure and wanderlust are such strong themes to his work that it's only natural that he'd take his subjects out onto lonely roads and into the wilderness to tell their tales.
And if you're a fan of aerial views, Mahesh has some particularly masterful drone photography to explore. His talents lie in finding perspectives that offer contrast excitingly, including roads dividing forests from the seaside or snowy meadows. And occasional, solitary cars give it that touch of human intimacy that completes the story on display.
Kristen of K.Roess Photography is a Buffalo landscape photographer whose work feels like a continual exploration of Buffalo and Western New York. From green expanses of forests and farmland to the urban rust-belt ambiance of the city proper, her photography takes us through tons of parks and unnamed beautiful spaces. Kristen's eye for color expresses itself through a love for vibrant saturation that leads you directly to her intended subjects. In this way, color is often as much the main subject as the physical landscape itself!

Get together somewhere better
Book thousands of unique spaces directly from local hosts.
Explore Spaces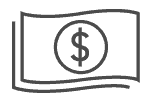 Share your space and start earning
Join thousands of hosts renting their space for meetings, events, and photo shoots.
List Your Space