The 7 Best Landscape Photographers in Colorado Springs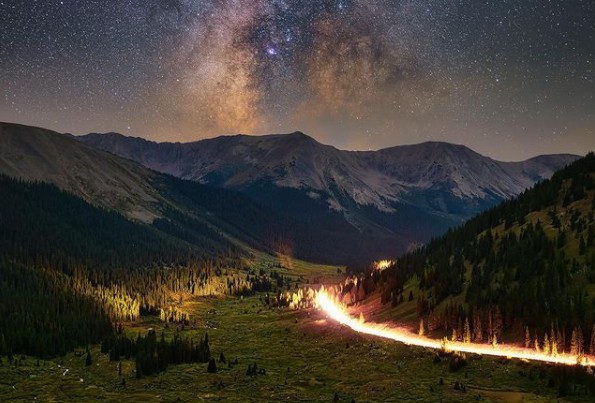 With the Rocky Mountains right on its doorstep, Colorado Springs is a natural home for landscape photographers looking for places to create art. In fact, the immense amount of talent in the area made it hard to choose the best of the bunch! But this curated list of the top 7 Colorado Springs landscape photographers will have something to offer even the most discerning lover of natural fine art imagery.
Few Colorado Springs landscape photographers are as well-recognized in terms of awards won as Lars Leber. He has been the recipient of the Colorado Springs Gazette "Best of the Springs" Fine Art Photography Award for the past seven years! Small wonder, given the diversity of his subjects and expert presentation.
Lars treats us to landscapes that contain a broad array of intriguing details carefully arranged in classic fashion: foreground, midground, and background. His colors are lightly saturated, adding interest to the frame. And he makes regular use of long exposure techniques to include the full fury of lighting during thunderstorms or to enhance the smooth motions of a lake shoreline! Lastly, when the sky does become a central part of the frame, Lars features double rainbows, the Milky Way, and other strong subjects that evoke instant wonder in viewers.
Joe Dudeck is a Colorado Springs landscape photographer whose tighter compositions and subdued tonality really stand apart from the more expansive, vibrant popular style. His work has a clear subject and focus that feels crisp and natural when viewed. A mountain peak framed by trees, an abstract of a misty forest lake, a lonely wildflower … These more minimalist presentations are relaxing and have a fine art character worthy of any wall or living room. Joe's preference for subdued colors allows form and textures to carry more weight in the scene, forcing color to take a back seat.
While Colorado and Wisconsin are the home ground of Nate Zeman, you'll find this landscape photography just about everywhere as he scouts out places for impactful images. He's also an avid travel photographer, and his portfolio takes us on journeys to the Mediterranean, China, London, and further afield.
Lovers of background details as to where he took a print and the greater history of the region will find the explanations given in his portfolio pleasing. Rather than simply being shown a pretty scene, our intellectual curiosity is also satisfied by Nate. He also has a strong preference for a very natural style of composition and color. Lighting, color, and other elements are minimally retouched, preserving our sense of being present and feeling the emotions that inspired the artist in the first place.
Mike Berenson is a Colorado landscape photographer and educator who leads workshops on night landscape photography in CO, UT, WY, and beyond. His website is also a free resource for people looking to learn more about creating nighttime landscape photographs from the comfort of their living room.
Even for an astrophotographer, Mike's images take us into a new realm of exciting exploration. He goes beyond mountain framing of the night sky, telescopes, and other equipment to feature nebulas and galaxies in crisp detail. He also showcases the dark tapestry of twilight framed by the natural landscape more traditionally. Lovers of long exposures will appreciate his star trails, exposing the earth's rotation in crisp detail. Overall, Mike's photography is strongly centered on how the landscape evolved once the lights grew dim, offering a perspective that day dwellers less often appreciate.
Stephen Martin is a landscape and outdoor product and lifestyle photographer whose work is uniquely appealing. For starters, his dog Ollie plays a central role in his landscape portfolio, making regular appearances as they explore the mountain springs, stone ruins, and hidden canyons of Colorado. This playful presentation gives his landscapes a lifestyle twist that more purist representations sometimes avoid. Stephen uses a gentle color grade and dynamic range to add to the sense of being present within the scene. And his mixture of perspectives, from wide-angle and normal to telephoto, heightens our appreciation for the diversity of the Colorado landscape.
Mike Pach is a Colorado Springs landscape photographer with over three decades of experience working behind the lens. He is also a passionate educator that leads night landscape photography workshops and classes on post-processing through Photoshop. And Colorado locals will find his book "Colorado Springs Then and Now – Celebrating 150 Years" to be a fascinating visual dive into the city's history.
Mike's focus on the mountains and sky of the Centennial State gives his work a continuity missing from folks that prefer shooting all sorts of subjects. We especially enjoy his presentations of astrophotography that pair the jagged peaks with tapestries of stars against the pristine night skies of the region. Other subjects that pair well with astrophotography in his work include farmhouses, hoodoos, and the eastern plains.
David Snyder of Mountain West Photography started studying black and white film photography and portraiture in the 1980s. But it was the landscapes of Colorado and beyond that caused him to gravitate towards becoming a nature and Colorado Springs landscape photographer. The Rocky Mountains are right on his doorstep, and Yellowstone, the Grand Tetons, Yosemite, and the other world-famous parks of the American West have all become a part of his portfolio over the years.
David's photography has a subtlety that's missing in today's world of hyper-saturated digital visions of what the landscape could be. His natural color grading and monochrome with a balanced contrast profile give his work a calming character. Yet, he still finds ways to add impact and excitement through wide-angle perspectives that play with flowing lines and immerse the viewer in expansive natural splendor.

Get together somewhere better
Book thousands of unique spaces directly from local hosts.
Explore Spaces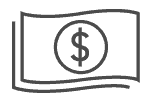 Share your space and start earning
Join thousands of hosts renting their space for meetings, events, and photo shoots.
List Your Space