The 11 Best Landscape Photographers in Scottsdale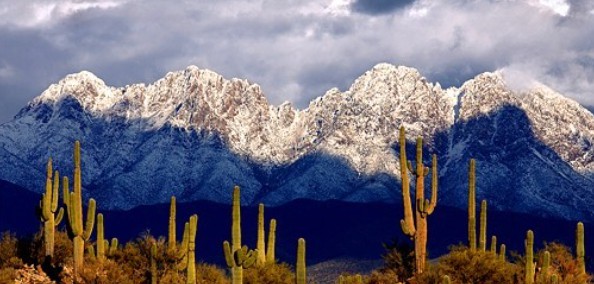 Landscape photography is a balm to the heart of the overworked, stressed-out modern man. It's a slice of wilderness that reminds us of the calm the greater landscape always has to offer us. While you can undoubtedly go long distances to find it, places like Arizona are naturally blessed with loads of stunning scenery just a few short minutes by car from major cities like Phoenix. So why not explore the work of these 11 top Scottdale landscape photographers and see if you don't have new ideas for a relaxing hike shortly!
With over 29 years of professional experience, Reed Rahn is a photographer that major brands like USA Weekend, Time Magazine, and Sports Illustrated have relied on for decades. However, his recent work has taken a turn towards the world of landscapes and yoga, often integrating the two in an intriguing fashion! He's one of our favorite Scottsdale landscape photographers for how he finds deep meaning in the canyons, mountains, and desert expanses of Arizona. He often uses his work to illustrate stories about the people and animals that lived in ancient times.
Scottsdale locals who enjoy trips to Anticus, in Old Town Scottsdale, may have seen the work of Kristen Kabrin! She finds landscape photography to be a soul-nourishing exploration and a gift to offer others. We enjoy Kristen's more subdued presentation of the landscape. Rather than relying on starkly saturated tones, her work has a reality to it that makes it easier to feel the emotion she did while taking in the view. Instead, Kristen finds beauty in cloud formations, rock striations, the growth of cacti, and other non-digital enhancements to the land. And while she enjoys color landscape presentations, her monochrome woek brings tonal transitions, textures, and form to life!
While Tina Wright and Kevin Juberg of Nature's Album have spent much of their photographic career documenting destination weddings for people around the world, nature and landscapes have always been what speaks to them most strongly. If you're a reader of Nature Photographer, Photographer's Forum, or Popular Photography, you may have already enjoyed their vision. And that vision is one of dramatic lighting strikes, storm clouds gathering on the horizon, birds in peak moments of decisive action, and other dynamic presentations of the natural world. There is an active quality to much of these Scottdale landscape photographers work that we really enjoy and think you will as well.
As one of the top-tier Scottsdale landscape photographers, Evan Amos's talents fuse the innate reality of the world with his fine art vision. In his own words: " I specialize in transforming landscape photos into artistic expressions which sometimes are real moments and also sometimes created scenes." His style is ideal for viewers who appreciate strongly color-graded scenes with teal and orange shifts, skies exposed separately from the land, and other presentations that showcase the beauty of the world beyond merely what your eyes are capable of taking in!
Jeff and Kathryn Dannay of Sweet Light Photos are a pair of traveling Scottsdale landscape photographers continually chasing both light and scenic views of the world! They have traveled across much of North America, Europe, Southeast Asia, and Australia, presenting the world from both calming and energetic perspectives. We adore their talent for mixing tasteful contrast with natural colors, simultaneously enhancing hues without feeling overedited. The Dannays also run workshops for folks looking to better understand how light, land, and timing come together in landscape photography
"A View from the Top Since 1990 – Aerial Photography the right way" is the maxim by which Todd Photographic runs. This Scottsdale business focuses on aerial views from helicopters and fixed-wing airplanes. The bulk of the business caters to construction, real estate clients, sporting event planners, and other commercial enterprises. However, Todd is no stranger to appreciating the beauty of aerial perspectives for their own sake and has a striking collection of fine art-worthy landscapes taken from his unique vantage point!
The work of Jorn Vangoidtsenhoven is a deep dive into the diverse landscape of the North American continent, from Alaska to Central America. He also artfully showcases the animals of the continent in their natural habitats, often from the intimate portrait perspectives offered by telephoto prime lenses. Jorn's work has won several awards, including Editor's Choice for Nikonians and a contest winner for the 2020 awards of the Wyoming Outdoor Council and First Northern Bank of Wyoming. Few Scottdale landscape photographers do a better job of showcasing animals going about their lives with the landscape as a backdrop than Jorn!
Having been trained as an ophthalmologist, the human eye and its relation to light are what Jeff Maltzman has focused on for much of his life. From that perspective, becoming a landscape photographer was an entirely natural shift! Jeff sees his work as a search for meaning, beauty, and wonder of the natural world. What's more, Jeff encourages us to then go out and find the emotional qualities that we are re-introduced to in his photography. In his own words: "As you view my photographs I hope you'll feel compelled to get out and experience the locations for yourself, to capture their beauty in your own way."
While Justin Lowry shoots plenty of traditional landscapes, he also makes the world a regular part of his portrait and commercial work. The natural world makes an ideal backdrop for proposals and adventure photoshoots. But also a gorgeous canvas on its own, as Justin reminds us with the expansive night sky and desert wilderness photography. His landscape style has a stark, lonely, quiet character that invites contemplation in the way only an Arizona desert wilderness can, a distinction that makes him one of our top Scottdale landscape photographers.
10. Davesh Shingari
If you are a fan of warm desert sunsets, twisting slot canyons, and other perspectives that scream "Arizona," then you'll love the landscape photography of Davesh Shingari! Antelope Canyon, the North Rim of the Grand Canyon, Horseshoe Bend, and other instantly recognizable places comfortably mesh with unnamed forest glades and waterfalls. Davesh is also no stranger to more subdued presentations where snow-capped mountains and pale sandstones take the color out of the equation.
As an award-winning photographer and artist, the work of Bonny Puckett is an engaging dive into the splashes of color that nature and the greater landscape provide. Leaves, flowers, insects, and other small yet captivating subjects fit nicely alongside the waterfalls, mountains, and meadows that call to her. Bonny's colorful perspective makes her one of our favorite Scottdale landscape photographers. She uniquely uses rushing water, bright wildflowers, lush trees, and vibrant skies to offset the stark desert rocks of Arizona.

Get together somewhere better
Book thousands of unique spaces directly from local hosts.
Explore Spaces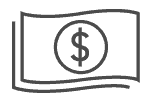 Share your space and start earning
Join thousands of hosts renting their space for meetings, events, and photo shoots.
List Your Space