The 9 Best Landscape Photographers in St. Louis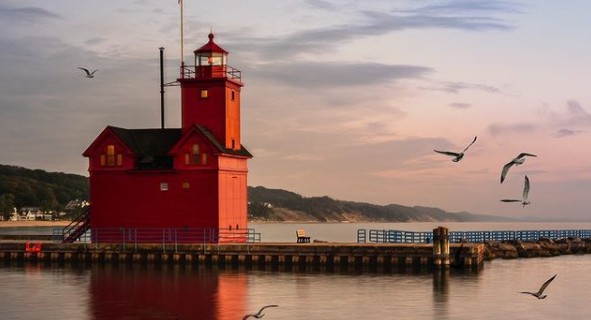 Lovers of landscapes might not realize that St. Louis is home to some of the top photographers in the country! Being ideally placed in the center of the United States, it's easy to drive in any direction to find stunningly diverse perspectives on the natural world. So why not explore the work of the top 9 St. Louis landscape photographers and see if something here speaks to you.
Jennifer Mishra is one of the St. Louis landscape photographers whose work is award-winning and prominently featured in resources like Expert Photography and Petapixel. By training, she is an orchestral musician and music educator, yet like many multidisciplinary artists, she finds ways to transfer her musical talent to the photographic space! Jennifer is also a fan of capturing motion in still photographic frames, using long exposures to highlight how clouds, waves, and wind create constant works of art along the riverfront and seashore.
Aaron Fuhrman is a fine art landscape photographer whose portfolio takes us on a discovery tour of the midwest and west. He has explored much of Missouri and places like Monument Valley, Zion National Park, and coastal Oregon. Lovers of locales closer to St. Louis will also enjoy his presentations of Union Station in Kansas City, wildflowers in rural Missouri, and more. Aaron is also a fan of aerial perspective, artistically using a drone's eye view to showcase winding country roads and historic bridges!
Sometimes color can take center stage as the main subject, as the work of Bill Wilke demonstrates. This St. Louis landscape photographer's work uses deeply saturated colors to highlight how sky, rock, plants, and sunlight come together in painterly ways in his vision. Bill often includes wildlife that finds their way into the scene, showcasing them living their lives in a natural context. And when the form is overpoweringly evident, as in desert wind-carved rockscapes, Bill uses a high contrast monochrome to highlight the lines and textures of these natural sculptures!
Portraits and landscapes are what most powerfully speak to Bradley Waters. He presents both in a similar fashion, using solid saturation and contrasting colors to highlight the tonality that makes each scene special. Bradley's portfolio is also highly diverse, with lonely mountain scenes sitting side by side with busy cityscapes and winding country roads.
Regardless of your personal preferences for fine art by St. Louis landscape photographers, there is something for everyone in Bradley's collection of images! We also love how he uses mist, lens flare, sun rays, and other fleeting visions of light to add deeper emotional qualities like nostalgia to his scenes.
Waterfalls, astrophotography, and the Missouri countryside are what Joe Howard shares with us. His passion takes him on adventures hunting down rustic barns, getting soaked to capture a waterfall in just the right way, and other journeys in the name of his art! Joe's work has a bold, adventurous character as a result that speaks to both his subject matter and what he's willing to do to bring his vision to life. And the way he incorporates human subjects within the frame highlights both this adventurous character and adds a sense of scale to mountains, trees, and other subjects.
Being a music and live event photographer, the landscapes of Shawn Robbins often take on his love for color shifts, strong contrast, and dynamic lighting environments. It's always a pleasure for us to see how the vision of St. Louis landscape photographers retains remarkable consistency across such divergent genres as music and landscapes!
Dramatic perspectives are the focus of his landscapes, often with instantly recognizable subjects like the San Francisco Bay Bridge and the downed airplane in Sólheimasandur, Iceland. Shawn's landscapes often show a shift towards either more or less vibrant colors, both of which create a fine art perspective on what the world has to offer us through his lens.
Many St. Louis landscape photographers dabble in black and white because it helps make more out of flat, low-contrast scenes with a vital subject. But few specialize entirely in monochrome, as Jack Curran does! In fact, he's been ranked as the #2 Black and White Photographer in the entire world by One Eyeland and is an Excellence Award Winner in Black and White Magazine. Jack uses a classic dodge and burn technique to bring out intense contrast while allowing the loss of color to lend emphasis to form, lines, textures, and other elements of a subject or scene.
After a life-changing back injury, Roman Watson, a former wilderness firefighter, decided to continue exploring the natural landscape with a camera. In doing so, he rediscovers an appreciation for the quietude, perspective, and beauty that the natural landscape offers. Roman's images often include tranquil natural scenes and places where humans and nature mesh, such as decaying farmhouses and roads running through an idyllic countryside.
Many St. Louis landscape photographers prefer working closer to home but Dan Donovan often takes his viewers on adventures far afield. His portfolio includes the Florida panhandle, the Chicago skyline, and other places in the United States that are instantly recognizable and unnamed yet beautiful.
Dan also has a strong appreciation for rich lighting conditions, including sunsets, Blue Hour tones, and the flat gray sky of a Missouri winter. He often includes the sky as an intentional piece of the landscape rather than an afterthought to the scene.

Get together somewhere better
Book thousands of unique spaces directly from local hosts.
Explore Spaces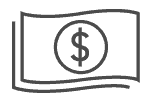 Share your space and start earning
Join thousands of hosts renting their space for meetings, events, and photo shoots.
List Your Space