The 9 Best Landscape Photographers in Sydney
It's no secret that Sydney and its surroundings are beautiful—the iconic opera house, world-famous Bondi Beach, and endlessly fascinating vistas just outside the city limits so it's no surprise that there are some truly amazing Sydney landscape photographers! If you want a dose of escapism or if you're looking to support a local photographer by buying prints for your home, here are some safe bets for all the gorgeousness your eyeballs can handle. 
Jarrod Castaing has been winning awards as a Sydney landscape photographer for over a decade, and it's no wonder why. His works are flawlessly composed invitations into scenes most can only dream of seeing in person. As a globetrotter, he shows us scenes from throughout Africa, Asia, and Europe and scenes from around Australia, igniting a sense of wanderlust and wonder in the viewer. His skill can be seen in each shot—waiting for the perfect light and cloud combination, pin-sharp focus, and a natural editing touch are his hallmarks. 
It's not an understatement to say Glenn McKimmin loves photography. Not only is he one of the top Sydney landscape photographers, he is a Fuji X Ambassador, the creator of the photography tour company Fotoworkshops, and the founder of Australia's first immersive photography conference, Aperture Australia. His passion for all landscapes, especially local, is evident by his body of work focusing on all that makes Australia unique. From ever-changing cloudscapes to hidden streams to world-famous wildlife, he provokes a sense of awe in the viewer. We dare you not to feel a sense of wonder when you scroll through his work. 
Capturing the essence of a place is never easy, but Sydney landscape photographer Daniel Tran seems to do it effortlessly. Working with international clients to bring a touch of the wild to their campaigns, he delights by bringing his award-winning style. His photos feel like he's revealing secret places—snow-covered Tasman Lake, rugged cliff sides greeting the sea, and the serene magic of the Great Barrier Reef—with nary a human in sight. His use of long exposures around water adds another layer of beauty and wonder upon the land with plenty of both. 
Priding himself on single exposure shots for a sense of authenticity in his work, Brad Chilby offers viewers the beautiful truth of nature. His adventurous spirit makes its way into his work—going where few people care or dare to venture. While he has photos spanning the European Continent, his photos of Australia caught our attention. Everything he shoots—from lush rainforests to coastal villages to the constantly changing ocean—is sheer perfection. Sparking emotion in the viewer and delighting the eyes, Brad's work is a must-see!
Ben Williams loves the sea. As a freediver, he explores its depths, and as a Sydney landscape photographer, he explores its waves, the interplay of light and water, and its kaleidoscope of colors. While all of his photos are unique, we especially love his panoramas—they compress all the goodness of local vistas into two dimensions, keeping a sense of scale for interest. If you call the Sydney area home and love the ocean beaches surrounding it you will definitely want to check out his artwork; it's available in limited edition prints!
There are a lot of photographers out there. And while some win awards, very few win over 200 of them, like Australian landscape photographer Mark Gray — with 260 and counting! While awards don't mean everything, when they start stacking up, it's obvious that the person winning them is one talented artist, and anyone looking at his work will agree. Full of vibrant colored sunrises, rich greenery, and ethereal waterfalls, it's easy to see why his work has been the subject of calendars and is sought after by collectors. If you want to learn from one of the best, check out his workshops, and if you simply want to bask in the glory of this beautiful continent, check out his work!
Andrew Barnes won us over with his portfolio full of serene, zen-like photos of Sydney's environs. Effortlessly blending high-impact colors with his elegant compositions and letting few traces of human impact show, his photos are an idealized version of reality that exudes calm and transports viewers to a place beyond their immediate worries. It's this soothing quality that makes his photographs perfect for hanging around your home or office. He offers prints for sale so you can have a little slice of heaven on your walls. 
A photographer for over 20 years, Brendan McGrath is the artist behind Bondi Lens. His landscape photos tick all the right boxes—rich colors, a sense of the immensity of open spaces, and inspiring wonder at the beauty of our world—but he also bends the genre to his own style. He adds a human element when appropriate for scale or to enhance the feel of a photo and he even occasionally uses human-made objects for a truer sense of a place than cutting them out would give. At once he explores wild spaces and shines a light on the people exploring them—a twist on traditional landscape shots. 
Combining aspects of commercial photography and aerial photography, Matthew Vasilescu's art landscape work is a polished gem. We suspect that his experience working with commercial clients to tell a story and make an impact with one image gives him a distinct advantage — his landscapes are ethereal, minimal masterpieces. His fine art style is perfect for those who crave both simplicity and beauty. 
Like many landscape photographers, Christoper R Clarke loves to travel and explore, but he has an uncommon talent—showing us, his viewers, aspects of the planet that usually remain hidden. Chasing that ever-elusive perfect light at sunset, the rare animals that are becoming rarer still, and moments that feel as if he plucked them out of almost any time, he invites us to venture into his world and the world at large. 

Get together somewhere better
Book thousands of unique spaces directly from local hosts.
Explore Spaces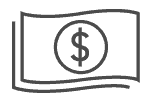 Share your space and start earning
Join thousands of hosts renting their space for meetings, events, and photo shoots.
List Your Space