The 8 Best Landscape Photographers in Tallahassee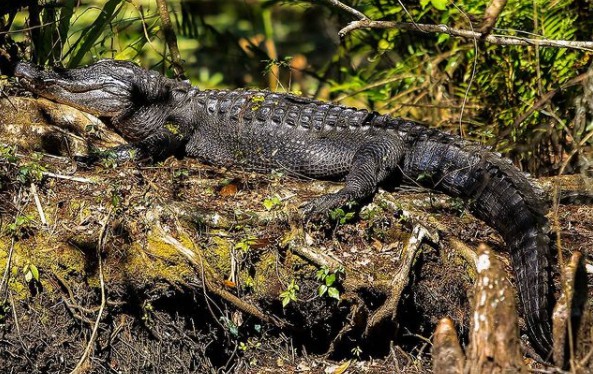 Landscape photography is a genre we love to explore because it says a lot about the photographer in question. What landscapes they favor, what they focus on, how they work with the places in question … At first glance, people might expect to see only beaches and sunsets, being Florida. But as the work of these 8 Tallahassee landscape photographers proves, there is a lot more to explore in the Sunshine State and further afield!
Randy Traynor is an award-winning nature and Tallahassee landscape photographer whose work is widely appreciated in Florida and the rest of the country. His work has seen publication in Emerald Coast Magazine and Outdoor Photographer Magazine. Randy sees his images as a way of transmitting the emotions that come to the fore to his viewers. In his own words: "My photographs express my feelings for the locations I visit and the wonders of nature that I encounter along the way." 
While Florida is his primary focus, we are also treated to views of the Grand Canyon, Alaska, and other further afield. Randy's portfolio also invites us to explore documentary coverage of animals as they hunt, fight, explore, and otherwise inhabit the greater landscape.
What we most love about the work of Scott Holstein is how instantly recognizable the Florida landscape is in his photography. The sunsets and beaches of the region, the tangled cypress groves … Any Tallahassee native will feel instantly nostalgic when viewing his fine art photography. Scott often uses dynamic composition styles that place the visual weight in unexpected directions. Used intentionally, it helps set his work even further apart from more traditional and often boring approaches to the genre.
Scott favors both natural and saturated color presentation, with strong tonal recovery for a very intuitive worldview. And his love of expansive wide-angle views gives us plenty of details to explore across the frame, fully immersing us in that fleeting snapshot of time.
The work of Tallahassee landscape photographer Kyle P. Miller explores nearly every dimension available to landscape artists. We get to explore not only traditional sunlit scenes but astrophotography taking in the stars, misty meadows, overcast days with intriguingly patterned clouds, and more.
We are also excited by Kyle's black and white vision of the world. Considering how vibrant the landscape appears under the Florida sun, it takes a consistently strong vision to outdo what color has to offer us. But Kyle's talents for finding ways to emphasize texture, form, lines, and contrast, as well as selective color compositions, all allow the landscape to speak to us in a recognizable yet radically different fashion.
Being able to fuse one's professional and creative goals is rare in today's world. Thankfully, there are people like Rich Leighton, a commercial and Tallahassee landscape photographer, here to remind us that it is very much possible. He is also a master naturalist, which allows us to appreciate his photography further. When we read the accompanying posts, we learn that much more about what seems like only a common animal or plant to the uninformed.
In Rich's portfolio, the landscape is a dynamic environment where the earth, organisms, light, water, and air intermix into fleeting yet artistic presentations. And even when showcasing animals or plants, there is almost always the greater context of their habitat, the natural landscape. We also enjoy how Rich favors a spacious, quiet presence in his landscape images. His classical presentation invites contemplation and takes us out of our heads and into the world as he experiences it.
"Immerse yourself in nature" is the maxim from which Michael Riffle works. And his landscape and nature work feels like a clear invitation to do so! Michael's work speaks to his vision for fine details and tonal differences in bird's feathers, the caps of fungi, and the grassy meadows of the Everglades. During the day, we often see close-up snaps of birds, alligators, and even carnivorous plants using a telephoto perspective wielded with precision.
We are also fans of Michael's astrophotography. Here, he uses long exposures and expansive wide-angle lenses to detail the galaxies, stars, and nebulae of the night sky! Michael also uses strong foreground points of interest, including trees and lighthouses, to better anchor the storyline and guide our attention across the frame.
7. Jaz of Nature Photography Fl
We are big fans of the work of Jaz. He sees his wilderness explorations as a form of personal therapy. And the relaxed yet curious way he moves through the world, seeking beauty, is transmitted directly to viewers in his photography. Jaz often presents the landscape in context with the animals and plants that inhabit it but also finds vistas too beautiful not to share as they are.
Jaz also has a talent for recognizing how diverse a palette of color that the sky offers. His storms, sunrises, and afternoon sky shots are incredibly diverse, despite the same elements of air, light, and water present for all of them. His appreciation for the world also extends to a love of gently saturated color and contrast. It's no wonder Jaz's vision is such a delight to explore.
8. Cory Tilley
Cory Tiller is a Jackson Hole, WY, and Tallahassee landscape photographer who is also a WorldShares ambassador. That means storytelling through the visual medium is his chosen mode of expression, and in Cory's case, its nature and landscapes take center stage in his art. Cory presents both his homes of Florida and Wyoming using very gentle and natural colors that leave extreme processing to the side. 
He is in favor of the engagement potential of the world as it is, rather than intriguing yet occasionally shallow presentations currently in vogue that take bland subjects and blast them with processing. His landscapes often offer context for the animals he tends to target. But as his shots of iconic spots like the Grand Tetons confirm, Cory also finds beauty and meaning in the backdrop of the world itself.

Get together somewhere better
Book thousands of unique spaces directly from local hosts.
Explore Spaces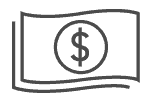 Share your space and start earning
Join thousands of hosts renting their space for meetings, events, and photo shoots.
List Your Space