The 10 Best Landscape Photographers in Tampa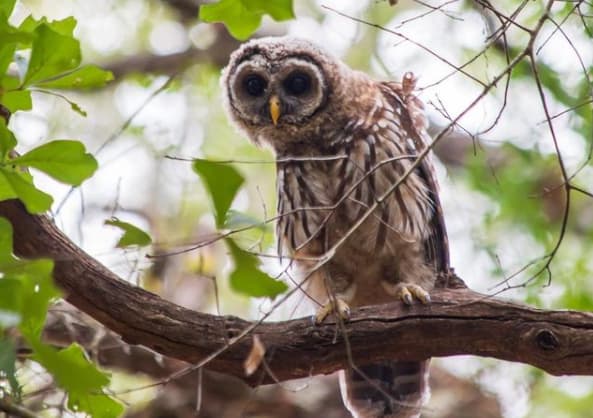 Locals know what visitors often don't: Florida is one of the most diverse states in the Union if you enjoy scenic landscapes! Sugar white beaches often spring to mind, but Florida includes grassy meadows, forests, and rolling hills. The work of these 10 Tampa landscape photographers takes viewers on a guided tour throughout the region and often includes animals, people, and other subjects along the way!
As an environmental science major and extensive traveler, there's little wonder that Emily Keen would naturally gravitate towards landscape photography. When not working for government agencies in Tampa, she spends loads of time outdoors exploring wildlife, plants, and scenic landscapes that remind us of the simple joy the outdoors provides. What's more, she often features animals and people in the context of their environment. This gives her work more of an "environmental documentary" quality that's a pleasure to study! If you're a fan of the diversity of Florida landscapes, then you'll find a little bit of everything in her work, from beaches to piney woods.
Ronald Kotinsky is a Tampa landscape photographer whose work takes us all over the country. From the western states of California and Arizona to Florida and other Gulf states closer to home, his work is an exploration of the drama and power that nature holds. Ronald's photography has an energy that's unmistakable in his subject choices: lightning bolts, diving birds of prey, motion-blurred waves. He's a connoisseur of motion! Ronald also explores the more dramatic lighting conditions the outdoors display. Florida sunsets and canyon sunbeams being just a couple examples.
Dmitry Bubis is a lover of wide-open spaces! This includes natural landscapes, architecture, and real estate photography as well! In all of his work, Dmitry uses slight saturation bumps to celebrate his love with color, coupled with expansive views that help us better appreciate the details present in the scene. We also enjoy the higher, bird's eye views he shares with us because this perspective is so rarely encountered in daily life. Even familiar suburban scenes gain new dimensionality thanks to Dmitry's eye for perspective!
Jeff Ripple is a Tampa landscape photographer who is well known in the fine art space. His mediums include the camera and the painter's canvas as well! And for both, he uses an approach that's sensitive to both realistic depictions as well as his creative impulse. In his own words: "I am dedicated to a poetic realism in landscape painting. For me, that is the artistic union of an accurate depiction of a scene infused by my emotional response to the light and atmosphere on that landscape." Both his photography and landscapes explore the calming dimensions that hills and vegetation take on when combined with clouds and light. Light streaks, waving grass, and cloud patterns all create a soft complexity to be savored by viewers!
Tampa landscape photographer Robert Goosney focuses on seascapes, cityscapes, parks, and the other diverse scenes of the region. The wild inhabitants also make regular visits to his portfolio, from birds to alligators! What immediately caught our attention is his talent for capturing diverse subjects. So much tends to catch Robert's eye: rock formations, farmhouses, bridges, waterfalls, fall leaves…There is something for everyone's taste in his portfolio. Robert's eye for contrasting and complementary colors is also appealing. Often we're treated to splashes of bright tonality among less vibrant shades in a way that intentionally guides your eye across the scene.
What makes the images of Clyde Butcher stand apart from so many other Tampa landscape photographers is his reliance on large format film. This offers major advantages over digital media when it comes to dynamic range, gentle highlight retention, and perceived sharpness. It's a fantastic medium for large fine art prints! However, Clyde still uses digital for its convenience and technological prowess at times. He also has a very mature style thanks to his decades of experience as a landscape photographer. Clyde shoots almost entirely in monochrome these days, allowing tonality, textures, and form to carry all of the visual weight in each shot!
Linz Welch is a painter and landscape photographer whose work explores how scenes can act as a filter between the viewer and the space itself. Her work tackles emotional qualities like the environment versus the emphasis we give to it as humans. This gives her images a more conceptual fine art perspective than most other landscape photographers offer. As a result, Linz's images often explore the boundaries between natural and manmade spaces. Where plants encroach onto urban concrete, shadows of trees against city buildings, and other intuitive and intriguing approaches to the genre!
Lance Raab, a Tampa-based photographer and avid traveler, is a landscape artist whose work invites us to travel alongside him. He tends to focus on the coastal regions of North America, including Florida, South Carolina and Cape Cod in Massachusetts.  In these places, we get to enjoy the natural majesty of those places where water, land, and light meet, clash, and blend into one another. Lance also has an eye for delightfully saturated colors, giving his photography a celebratory atmosphere that's well suited for fine art wall prints.
9. Erin Conley
The long, sinuous waterfront of the state of Florida can be an endlessly interesting subject for photography, as Erin Conley demonstrates. Here, water, air, and land blend into a thousand different canvases daily. All it takes is an attentive, patient photographer to reveal to us how these simple ingredients can shift into an infinite array of scenes. Sunsets in particular are what call to Erin, where tones shift to Golden Hour warmth, and the low angle of the sun makes it a central subject in her compositions!
Precious moments in all their forms are what interest Will Cruz! He has a fondness for shooting Florida landscapes, weddings, and other life milestones that need preservation. Originally from Puerto Rico, Will brings a college background in visual arts, graphic design, and art history, which informs his natural creativity! His landscapes include some of the finest examples of wide-angle perspectives that we've seen, with strong fore, mid, and background subjects chosen for their interest and storytelling potential.

Get together somewhere better
Book thousands of unique spaces directly from local hosts.
Explore Spaces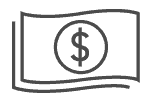 Share your space and start earning
Join thousands of hosts renting their space for meetings, events, and photo shoots.
List Your Space