The 11 Best Las Vegas Portrait Photographers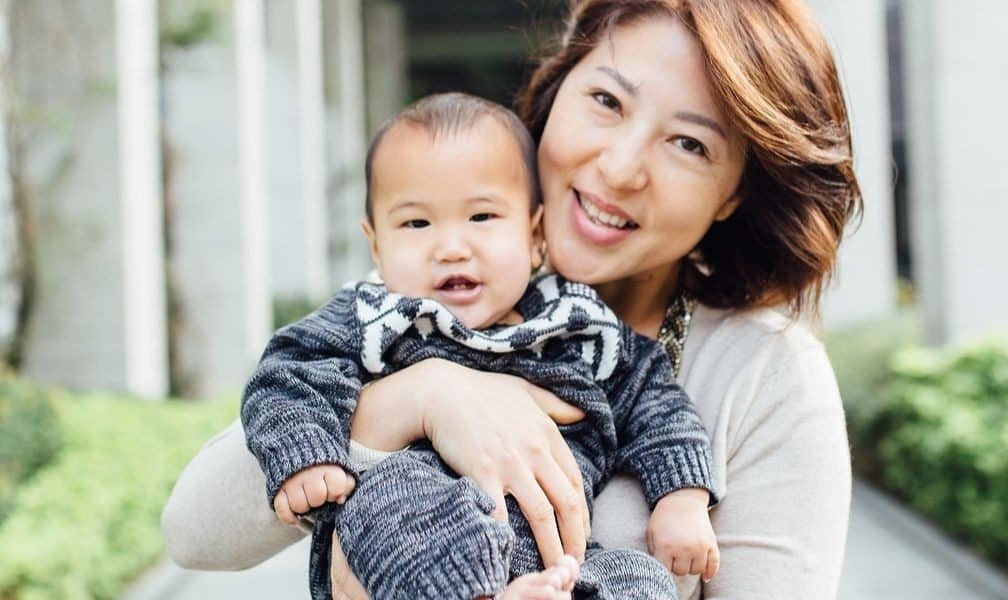 If you're looking for a portrait photographer in Las Vegas to take picture of you, a family member, or friend, it can get pretty dizzying looking through hundreds of portfolios trying to decide which photographers are the best. Luckily, we've done the work for you and put our noses to the grindstone, meticulously examining portfolio after portfolio. After all that work, these shutterbugs rose to the top as our choices for the top Las Vegas portrait photographers. You should feel confident hiring any one of them, as they're all talented, well-established, and have great track records of making their customers happy.


Sharon Wai takes intimate, coy, organic lifestyle portraits, which both capture her subjects in the moment and yet pull them into a timeless dreamlike space where they can be admired. She's an artist who's clearly obsessed with composition, and can do so much with faces, hands, and the natural landscapes she photographs. We love her willingness to experiment, to let her subjects move –– to be free to be themselves –– and then to use her camera to try to find something essential in the moments they play out for her.
She has a genuine admiration for the people she photographs, not just an appreciation for form or beauty, but a desire that she might know them, and that they might be known through her photographs. This unique skill makes her one of the best Las Vegas portrait photographers — or anywhere else for that matter.


2. Kristen Solis of Kristen Marie Weddings
Kristen Solis of Kristen Marie Weddings takes classic, artistically composed portraits. What sets her apart among Las Vegas portrait photographers is that she has an an eye for color, narrative, and glamour that allows her to photograph everyday people in a way that's both timeless and Vogue-level stunning.
In addition to being one of the most sought-after wedding photographers in Las Vegas — the wedding capital of the United States, may we remind you –– she's known for her ability take moments and turn them into treasures. She's already created many, many lifetimes worth of treasures and she's just getting started. We dare you to find photographer with a better eye for love, sincerity, or truth.
Ivan and Diana Vidic are a husband-and-wife photography team, who are both extremely talented portrait artists. They collaborate to create stunning, detailed portraits, that always wow the viewer. Ivan is an artist with light and he's absolutely obsessed with getting every last detail perfectly composed and lit. Diana is an excellent stylist with an eye for symmetry and composition, and she can help you find the perfect pose to bring out your natural beauty.
She's also a wizard in post-production. Together, Ivan and Diana create colorful, romantic, light-filled photos that celebrate life and are never afraid of going overboard showing joy, love, or commitment, so long as those emotions are honest.


David Perlman takes creative yet classic portraits, which are restrained enough to certainly stand the test of time, and playful and experimental enough that you can be sure that your portraits will be totally unlike those of anyone else. He's an exceptionally talented outdoor photographer, incorporating his backgrounds as more than just framing elements or elements of color to contrast his subjects with, but instead makes them truly unique additions to the stories he tells with his camera. And he also seems like a total blast to work with –– always smiling and planning on how to capture the perfect shot.


Nathan Grant is a Las Vegas portrait photographer who takes narrative lifestyle portraits and headshots. Whether you want someone to capture the innocence of your children, or you're just looking for a professional headshot that will get you noticed, Nathan Grant is your guy. He's made a name for himself as a meticulous artist and personable perfectionist who always gets the shot you're after. And that pretty much sums up why we consider him one of the best Las Vegas portrait photographers.


6. Suzy Mead of Portraits by Suzy
Suzy Mead is a natural light portrait artist who takes narrative portraiture, mostly of children. She's a gifted artist of color and light, who can take field of wildflowers and turn it into a dream world, seemingly effortlessly. If you're looking for an artist to capture the personality and innocence of your child — as well as the person that they're growing into — Suzy Mead has made a career of doing just that.
Suzy uses subtle techniques of staging, lighting, and just a little post-production. This is so she can capture portraits of your children that seem as though they're stills from the movie of their lives. You are guaranteed to treasure these photos and return to them again and again, sometimes in laughter, sometimes with tears in your eyes.


Lorenz Crespo of Lorenz Foto takes lifestyle portraits and headshots that are at times glamorous, at times borderline hilarious, and at times gorgeous celebrations of life. He also takes straight-up baller pet portraits, which if you've spent any time with us, you know we can't get enough of (pet Insta is pretty much our therapy, y'all).
There's no subject, no concept that is outside of his range. He remains humble despite his extraordinary ability to see right to the heart of pretty much anyone. His portfolio is diverse, full of people from many walks of life, which he clearly takes pleasure in connecting with and seeing clearly. We think you'll take pleasure in getting to know the people he's photographed as well.


8. Susan Gomez of Light Images by Susan
Susan Gomez of Light Images by Susan has been a Las Vegas Institution for more than two decades. She takes lifestyle portraits, headshots, and glamorous boudoir photos, all with an eye for truth. Each of her photos shows you a person that you can instantly connect with. No matter how serious or fantastical the image, the humanity of her subjects immediately shines through.
We are especially impressed with Susan's maternity photos and her professional headshots. Her maternity shots show a unique ability to capture mothers-to-be as though they are alone, dreaming about their new child the way they might with no one there to watch them. And her headshots are great at showing both the seriousness and the sly sense of humor of her subjects. No matter what, you can't go wrong, as Susan is one of the best Las Vegas portrait photographers.
Marie Grantham takes bright, classically composed (and yet slightly whimsical) portraits in home, in studio, or on location. She's an extremely flexible photographer with thriving trades in family, maternity, and children's portraits, in addition to taking some of the most artistic individual portraits of any photographer in Las Vegas.
Her portfolio is at times sweet, at times glamorous, and at time focused on capturing the stillness of introspection. Looking at her portfolio as a whole, we think you'll agree that she has no clear limitations to her style, and always rises to the challenge when given free rein to be creative.


10. Heather Gumina of Heather K. Photography
Heather Gumina of Heather K. Photography is a gifted Las Vegas portrait artist, who takes joy-filled narrative portraits with a dreamy, occasionally fairy-tale quality. She effortlessly connects with whoever she puts in front of her camera, getting your children laughing in no time, and keeping even the most nervous adults calm and smiling. She's even adept at getting puppies to take direction, and who among us is good at that? If you want artful, playful portraits of you or your family, now would be the time to talk to Heather.


Gina Mizzoni is a traditional portrait artist that takes classically lit and composed photographs that capture the personality and depth of her photographic subjects –– with just enough artistic edge to help your portrait stand out no matter the purpose. Her photos are alternatively artistic enough to frame and hang and admire for decades, or straightforward and serious enough to be used as professional profile photos.
And, if do you use her for this latter task, we can pretty much guarantee you'll have the best photo of any of your colleagues. She uses a collaborative approach for all of her photographic sessions, so you're going to get exactly what you're after — the only limitation will be your combined imaginations.


The best Las Vegas portrait photographers are too humble to toot their own horn, so we've done the work for them. Because what they do on a daily basis honestly helps make the world a better place. Their professional photos help people move up in the world. Their children's portraits help children realize — every time they see those portraits hanging up in their family homes — that they are treasured, and that the life they're living is stable and they will always be loved. And, of course, their portraits of everyday people help people feel good about themselves.
And these things really do make a cumulative difference in the world, not just for the people in their portraits, but everyone in those peoples' lives as well. If you think we're overselling it a bit, think about all your own favorite portraits and how often you go back to them just because it makes you feel good to see yourself that way. That's why we love working with portrait artists so much. You're always welcome to shoot at a Peerspace.



Get together somewhere better
Book thousands of unique spaces directly from local hosts.
Explore Spaces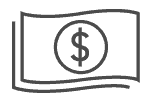 Share your space and start earning
Join thousands of hosts renting their space for meetings, events, and photo shoots.
List Your Space