The 9 Best Pet Photographers in Albuquerque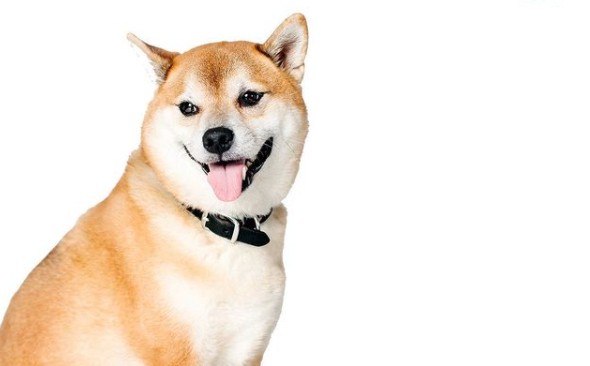 Pet photographers know that it's all too easy to forget about the furriest members of the group in a rush to plan a family photoshoot. Just because your dog may require extra encouragement to pose doesn't mean you should leave them out, though! Each of these Albuquerque pet photographers has the talent required to coax ideal poses out of your fur babies. Many also prefer using documentary styles involving you and your pet exploring the environment as naturally as possible. So why not take a look through the creativity on display today?
Jesse Freidin prefers working on projects he's passionate about, including LGTBQ issues and pets alongside their owners! He is an Albuquerque pet photographer and bounces between here, Santa Fe, and San Francisco, collaborating on various passion projects. His connection-oriented style has an emotional quality, especially when he works in the homes of people. Here, he's best able to transmit the individuality of the animal-human bond for curious viewers like us! Jesse favors an increasingly rare classic monochrome profile that's free of distracting edits for a documentary, photojournalistic finish.
While families and weddings are the main focus of Blue Rose Photography, there are times when people want the four-legged members of the family to be a part of the shoot. It's these moments when the full family has gathered that delight us viewers, like when dogs play with their two-legged family outdoors. And whether it's dogs or married couples, the contrast-rich, desaturated wedding profile Blue Rose uses makes for instantly impactful and timeless artistry!
3. Amber of NMExplorer
Amber is a dog momma, Albuquerque pet photographer, and continual explorer of the natural wonders of the Land of Enchantment. Her preference for a classic portraiture style in her pet images normally used for human subjects immediately catches our attention. Amber skillfully includes colorful yet non-distracting flowers, mountains, and other backgrounds for that timeless outdoor portrait approach. What's more, she's talented at holding the wandering attention of dogs to create the shot, which takes dog-whisperer levels of skill to sustain! Amber's style includes a very natural color grade, with colors that nicely pop under the vibrant New Mexican sunshine and simple compositions that place all of the emphasis on your dog.
Like the best family photographers out there, Deanndra M. Xaynhachack never forgets to include the four-legged members in outdoor photoshoots! Her style includes group family and pet portraits and individual images where the pet gets to take center stage. Deanndra favors shallow depth of field, delightful retouching for vibrant colors and contrast. She has a dramatic light flare for fine art worthy of any wall or album space. She also often works in Golden Hour settings where a gently warm ambiance can add a sense of nostalgia and calm, ideal for family and pet photography!
Ciree Linsenman is here to demonstrate that many Albuquerque pet photographers do outdoor and studio pet shoots. Her studio photography is classic, with ideal strobe lighting for even exposure and matte backgrounds to place all of the attention on your furry loved ones. We also love Ciree's carefully chosen props that add just the right amount of amusement to any pet portrait session. Her way of teasing out quirky expressions or formal poses that best fits a particular dog's persona is even more masterful!
Family portrait sessions are the specialty of Anna Cummings. This, of course, means you, your spouse, your kids, and your dog! Anna's portrait style often includes the scenic outdoors of the Albuquerque metro area, where the Sandias, desert sunsets, and cacti leave no doubt as to where you are for out-of-town viewers. And her mixture of flash and natural light photography, combined with gently guided poses, ensures you and your dog are exposed perfectly for prints and digital images. Anna's style usually involves you alongside your dog for soulful group portraits as a lover of intimate connections!
Jordyn of Nothing But a Hound Dog Photo is an Albuquerque pet photographer whose lifestyle-informed style lets viewers appreciate you and your loved ones. She always encourages her subjects to engage in front of her lens naturally, presenting pets in authentic, spontaneous moments of fine art-worthy emotion. Jordan also sprinkles in some classic poses to complete the picture of the bond between you and your pet. Lifestyle themes on display include a family outing to an ABQ open space, birthday cake sessions for Fido, and props like crowns and bows for a "formal" portrait session!
Paulina Gwaltney is a local portrait photographer whose love for timeless studio portraits extends to her human and dog clients. Her style uses vignetting, moody shadow-filled embraces, contemporary props, and tastefully chosen apparel. This style ensures precisely the right emotions are struck in viewers. As an Albuquerque pet photographer, Paulina is also experienced working with dogs, snakes, chickens, horses, and anything else you care to bring to her Albuquerque studio! As a classic portrait shooter, she favors centralized compositions with expertly guided poses. Eye contact, positioning, and lighting are all key aspects of her highly mature style.
Family portraits, maternities, pets, and senior images are just a few of the subjects that find their way in front of Justin Jew's lens. He masterfully presents pets both individually as portrait subjects and a part of the family in group photos that take place both at home and in the outdoors. A key element of Justin's photography is his preference for flash photos. He can control the illumination precisely to avoid harsh shadows and boost contrast and saturation without an unnatural flavor.

Get together somewhere better
Book thousands of unique spaces directly from local hosts.
Explore Spaces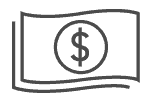 Share your space and start earning
Join thousands of hosts renting their space for meetings, events, and photo shoots.
List Your Space