The 8 Best Pet Photographers in Scottsdale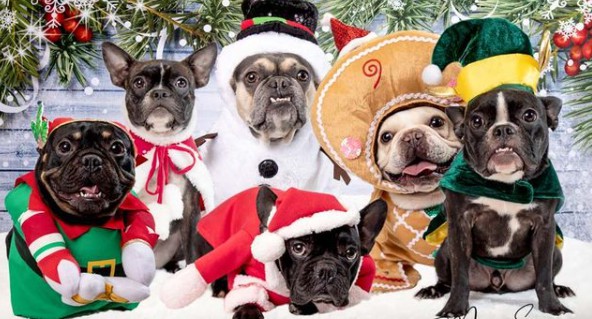 Pet photography can be a real challenge; after all, dogs and other animals are so rarely willing to pose for you. However, a true pet photographer can sense their subjects' moods to get shots you can only dream of. As the work of these top 8 Scottsdale pet photographers demonstrates, sometimes it's well worth moving beyond cellphone capture and hiring someone to showcase your pet at their best!
Pets and their people are the focus of Maren Sater, one of our favorite of all the Scottsdale pet photographers. Her experience with pets extends to photography and working with rescue animals, finding them homes, and showcasing them through flattering adoption portraits. Maren combines the bright Arizona sun with scenic backdrops ranging from desert to home environments to tell a lifestyle narrative about your fur babies. She also makes excellent use of warmer Golden Hour tones, lens flare, and other moody lighting elements that present themselves!
Rebarkable Pet Portraits by Kay Eskridge is a top pet photography studio in the Phoenix metro area. Photography has been a part of her life for decades when she started her business in 2002. As a studio pet photographer, Kay uses well-chosen backgrounds coupled with ample fill flash to ideally light her subjects. The result is an image more in line with classic portraiture than the outdoor-oriented shot so typical to pet photography today. And if you're interested in future collaborations, Kay is also a maternity, lifestyle, commercial, and family photographer!
Elegance is a trait that's sometimes difficult to portray in pet photography. Animals rarely want to pose for long, and studios can be frightening for them. But Franklin Photography Pets goes above and beyond in bringing a fine art approach to the genre! Shelley is a Scottsdale pet photographer whose work reminds us of Baroque paintings with rich shadows and strong directional lighting. Elegance is further evident in the props included in the frame, from pearls and handbags to classic chairs and couches. Yet, there's always room for whimsy in a pet photoshoot, which we see in her work more than other Scottsdale pet photographers. What better a prop for a pet porcupine than a pincushion, after all??
Captured Moments is a Scottsdale portrait studio run by four creative women: Rita Sherman, Heather Montasir, Allison Jourden, and Brionna Raum! These Scottsdale pet photographers work with families, couples, individuals, and their pets, both in their local studio and outdoors. We especially love their equine photography, highlighting the bonds shared between horse and rider on the track with classic images. Captured Moments is also superb at choosing color grading styles that best fit a mood or theme, with styles ranging from nostalgic to modern in their portfolio.
The boundless love and inspiration that pets bring to life in their humans are what Scottsdale pet photographers Tuff Photo aims to capture! After losing her dog in an accident, Victoria Rak realized that the images she had of her beloved 3-year old pup inspired a feeling in her, which became the name of her pet photography studio. Tuff Photo aims to showcase the hierarchical presence that cats carry, the free-spirited eagerness of dogs, and the individual character of your particular pet.
Victoria masterfully uses shallow depth of field to isolate her subjects crisply from busy outdoor backgrounds, removing distractions to create a classic portrait. We also love her appreciation for rich contrast and natural colors. And the way she often works in people's homes and yards adds a documentary character to her pet photography, helping viewers better understand the people and animals from a lifestyle context.
Pets and their unique personalities are what Krystina of Funny Bone Pet Photography shares with us. She's one of the top Scottsdale pet photographers for how she captures pets relating to their humans. Krystina often volunteers at local animal shelters, helping pets find homes thanks to her character-filled portraits.
Her style is bright, with vibrant highlights, subdued colors, and tamed shadows, perfect for recreating the naturally lit conditions of Scottsdale! As a naturally creative person, Krystina sees it as an immense privilege to combine her love of the arts with her career. And adding animals to the equation was, in her own words, "one of the better decisions I've made in my 30+ years."
Folks looking for boutique Scottsdale pet photographers should look no further than Pawtel's Pet Photography. It's a pet experience that pampers pets in the studio while you choose just the right props, backgrounds, and lighting to craft a fine art theme! That theme can range from nostalgic to modern, from senior graduation themed to simply being fun for its own sake! Pawtel's has experience with dozens of prior shoots, and their portfolio is full of examples to help you decide how to proceed.
Cyndy Hash, a dog mom and one of the best Scottsdale pet photographers, started her career by photographing rescue animals. And in doing so, she not only provided a valuable service but discovered that she had a real talent for finding natural expressions in pets that helped them find homes.
We especially love the attention paid to backgrounds that Cyndy shows. She allows dogs to explore their environment yet her compositions never feel incidental. Cyndy uses trees, walls, shrubs, and other elements intentionally, highlighting each of her subjects in a professional fashion. Occasionally she may use a slight saturation change to impart a mood in her images. But more often than not, she prefers natural colors to better keep attention on the subjects that matter: your pets!

Get together somewhere better
Book thousands of unique spaces directly from local hosts.
Explore Spaces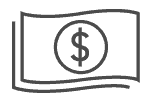 Share your space and start earning
Join thousands of hosts renting their space for meetings, events, and photo shoots.
List Your Space