The 10 Best Pet Photographers in Sydney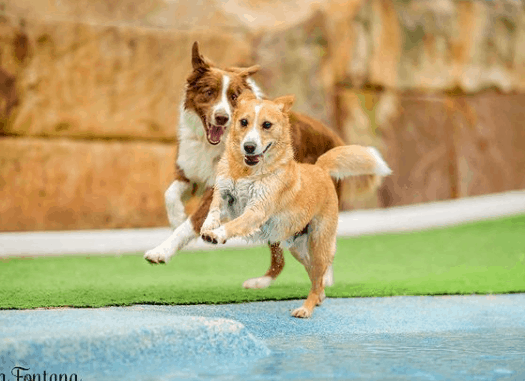 When planning a family photoshoot, sometimes folks opt to leave out the furriest members of your group. But pet photography doesn't have to be a hassle or even a challenge. In fact, most of the top talent has years of experience finding poses and expressions that showcase the bonds you share with your pets! If you're thinking about posing with your pups then take a look at the work of the 10 top Sydney pet photographers of 2021.
Sydney pet photographer and dog trainer Allira Fontana not only knows how to get the best behavior out of your canine companions but how to capture it as well! She sees animals as family members and expresses her serious commitment to showcasing their bonds to you via her heartwarming images. Allira's captures range from energetic to classic in character, incorporating both the outdoors for action shots as well as timeless studio portraits of both dogs and horses. And of course, you're more than welcome to join your companions in the frame!
Keefe, Joshua, and Mavis are the artists and animal lovers behind Furry Munchkins Photography. They've been creating timeless works of art for Sydney families who adore their furkids for over five years now. Personally, we love how much they emphasize the family aspect of pet portraiture! Their human parents regularly show up alongside each animal as well as in the background. Their range of captures, ranging from traditional shallow depth of field portraits to environmentally oriented takes that include the background in exciting ways, is also appealing. We get a strong sense of the individuality of both the pets and their parents in Furry Munchkin's photography!
Are you a fan of classically inspired studio portraits of your pups? If so, then look no further than Furtographer Australia! Each studio session includes your choice in backdrops, ranging from solemn to celebratory, as well as any props you have that best completes the vision you have in mind! Considering how occasionally uncooperative pets can be, we adore how well this Furtographer manages to charm each subject into position. Yet we also get treated to quirky poses and our personal favorite, the goofy treat-grab expressions, frozen in motion with high-speed flash and shutter speed use!
Dave Pidgeon is the Sydney pet photographer behind The Dogs Pyjamas, a full-service business offering both studio and on-location imagery for furry family members! Dave's 15 years of studio photography and commercial retouching experience make him a natural fit, as does his love for animals!
The diversity of focal lengths Dave uses instantly captures our attention because it allows him to emphasize features in ways other photographers miss out on. Wide-angle captures give comical dimensions to snouts and expressive eyes, while more telephoto lenses give a classic head and shoulders portrait take if that's what you prefer! And the poses on display range from languorous to playful as best suits the mood of each subject!
Annabel's love for photography runs deep, covering not only pets but landscapes and portraiture. In fact, her landscape knowledge allows her to inform clients of some of the best places for family pet photoshoots, including Sydney Harbor and Centennial Park. Her eye for dramatic scenery is further enhanced by the bright sun stars and in-focus backgrounds she features in her pet portraits. Coupled with her mastery of composing backgrounds in ways that enhance the main subject, we feel that Annabel's photography is some of the most worthy of being called pet fine art portraiture!
The world of equine care has always been a part of Eva Hergott's life. But it was a chance meeting with photographers at a ranch that steered her towards wanting to capture the majesty of these animals through film. The power, grace, and speed of horses are well conveyed in her images, featuring them working in tandem with jockeys on courses…Or simply enjoying the company of their handlers in the field. Dogs and other much smaller pets are also welcome for outdoor shoots with their human parents!
Chloe Lambert was inspired to become a Sydney pet photographer when her own dogs came into her life. Her love of photography, informed by her equal adoration for animals, manifested at this time and grew into a successful business and artistic endeavor! Chloe is always seeking to find your pet's individuality, be they energetic youngsters or grey-haired but full of quiet dignity.
We especially love the choices in backgrounds that Chloe works in. Nearby park photoshoots are awesome but sometimes all too common. So we adore seeing studio shots at home in their beds, beach adventures, and other storytelling environments that suit each animal!
Steph of Smalls & Tails runs a pet studio located in Bondi Beach. Since she no longer has a fur family of her own, she fulfills her love of animals through pet photography that's intimate and expressive in character. The strong, centrally oriented compositions are close up in nature and are extremely attention-grabbing! We get to enjoy both portrait-oriented captures as well as dogs in motion and loving their environment and human family. Steph even works with less cooperative subjects like cats, though they tend to provide a more solemn feeling image than the endless enthusiasm that dogs seem to have!
De Lumière Photography is run by a team of like-minded creatives that provide wedding, family, newborn, and pet images for Sydney residents. And of all their genres, the way they capture the furriest members of your family is what we most enjoy! De Lumière often uses a family documentary-oriented style that takes the formality out of the genre and allows you, your kids, and your animals to interact in an authentic manner at home or in the field. De Lumière also offers studio and outdoor sessions for a more classic portraiture flavor if that's what you prefer!
JK Blackwell is the mastermind behind Two Guinea Pigs, a pet photography business focused on a more photojournalistic capture style. JK works with you at home, capturing your pet at their food bowl, cuddling in your arms, waiting for you to return, and otherwise being spontaneous and natural! This delightful, artistic presentation of pet imagery has seen JK honored twice by professional photography associations for Silver awards. And the natural color grading, complete with realistic highlights and shadows, is true to the documentary style in use here.

Get together somewhere better
Book thousands of unique spaces directly from local hosts.
Explore Spaces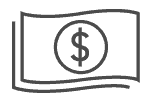 Share your space and start earning
Join thousands of hosts renting their space for meetings, events, and photo shoots.
List Your Space