The 7 Best Pet Photographers in Tallahassee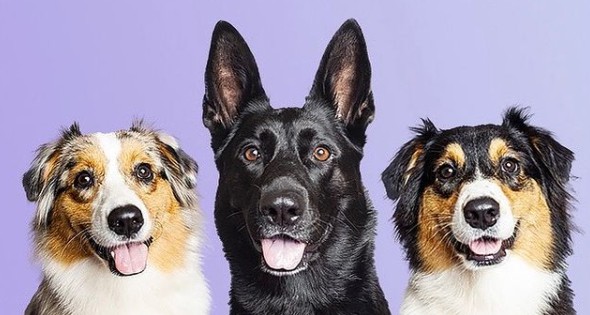 Pet photography is a much broader genre than many people realize! It includes not only dogs but cats, fish, birds, and even horses. These photographers take classically posed pet portraits and also include individuals, families, and children. In doing so, these photographs reminded us that pets are full members of the family that they should be a part of every group photoshoot. Take a look at the work of the top 7 Tallahassee pet photographers, and just see if you disagree with us!
We think you should get to know Ansley Simmons and her mixture of outdoor and studio pet photography better. Many Tallahassee pet photographers prefer shallow depth of field and colors with film, contemporary color grading. But Ansley's preference for saturated tones, bright outdoor or studio lighting, and stopped-down apertures gives her work a signature all her own.
Rather than background blur, she presents fur in fine detail and environments that add to her pet photography in nature. And her studio background choices use celebratory, exciting colors that add even more playful character to the expressions of her pups.
Aimee VanGelder is a portrait specialist who presents people and their pets both together and separately in fine art-worthy compositions. Whether you need an individual portrait, a family series, graduation photos, or something more, you'll be pleased to see how naturally she manages to weave into the frame your favorite pets.
We also love her taste for desaturated color tones bordering on a soft pastel. This plays nicely with soft Florida sunsets, as well as gentle skin tones and textures. All the while ensuring the background and apparel don't steal our attention away from Aimee's subjects. While other photographers add punch through saturation and vibrance, she prefers to allow composition and form to carry more weight. And when working in her studio, Aimee goes above and beyond in finding backgrounds, accessories, and apparel that add to the theme of the collaboration.
Sometimes, pets get forgotten in the family photography genre when they are just as much a part of the family as your kids or spouse. Fortunately, Becky Henderson is here to correct this mistake, regularly including dogs and horses in her family and children's photography. We especially enjoy how she brings kids and equines together, with notes of innocence, play, and fantasy elements culminating in shots that demand to be printed and hung on your living room wall! Becky's pet photography also includes loads of fun props, from costumes to vehicles, all of which add to the portrayed narrative.
As a Tallahassee commercial photographer, the portfolio of Inga Finch explores food and real estate photography, branding, corporate headshots, and other aspects of the genre. That being said, it's her pet portraiture that we found especially noteworthy. Inga favors traditionally composed portraits with shallow depth of field and tight crops that intimately emphasize her subjects. She also brings chairs, backdrops, and other nostalgic accessory options to play that give a formal character to her sessions.
We are also huge fans of monochromatic pet portraits! Black and white places all of the visual weight on Inga's composition, fur textures, and other elements, sometimes overwhelmed by punchy colors.
As Poppie Studios is well aware, no family portrait session is complete without the inclusion of your pet or pets. When photographing children and families out under the brilliant sun of Tallahassee, Emily encourages her subjects to bring their dogs to interact spontaneously. In doing so, she avoids poses that can feel tight or forced in favor of a natural engagement with each other and the wider world.
Poppie Studios' pastel tones and brighter exposure leave pets and their families bathed in radiant Florida sunshine. This creates a distinctive mood with notes of nostalgia, freedom, connection, and celebration of the day and each other. Since Emily prefers outdoor sessions, we are pleased to see how well she frames her subjects using the environment. Trees, shrubs, sunshine, and sky all add to the theme of an outdoor gathering and highlight pets and their people without taking attention away from them.
As a family documentary and lifestyle photographer, Kaila Bruner covers every angle of what it's like to be a connected and loving family. And how pets engage with the family and the environment on outings is also part of the story. Her most common pet photography subjects are dogs and horses. In fact, they even play a starring role alongside newly engaged and wedded couples.
Kaila favors a film style with rich contrast, earthy tones, and nicely recovered highlights. These choices amplify the nostalgic qualities on display. We also love how she allows pets to engage their owners freely rather than forcing them into poses that feel too posed. Her documentary-oriented style is especially evident when children and pets are together in the frame, two subjects rarely being directed very well.
Few Tallahassee pet photographers are as experts in working with equines as Shelly Williams. Horses require special attention to pose both them and their human caretakers. Shelly's horse and rider series expertly convey the bond shared between the two while posing naturally and engaging in their surroundings. And her preference for shallow depth of field and desaturated tones is highly reminiscent of large format film in character.
Apparel choices are also well-chosen, with flowing dresses and the motion of a countryside ride being some of our favorites in her collection. The lifestyle elements on display are powerful and give us a deeper notion of what it's like to be the people living out their equine dreams for our enjoyment.

Get together somewhere better
Book thousands of unique spaces directly from local hosts.
Explore Spaces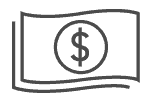 Share your space and start earning
Join thousands of hosts renting their space for meetings, events, and photo shoots.
List Your Space