11 Best Photographers on Instagram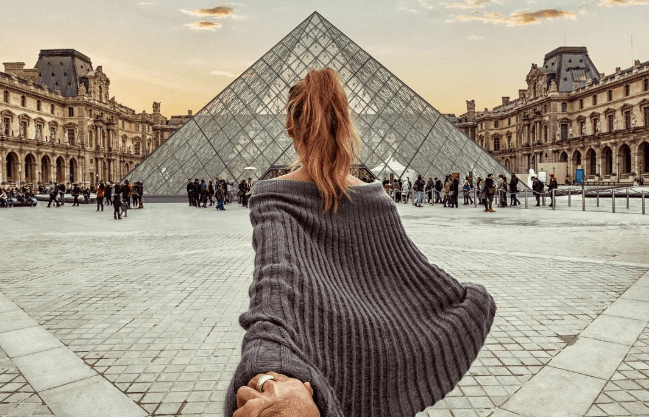 Nowadays, cameras are so advanced, and the internet is overflowing with so much content that you could literally spend the rest of your life looking at stunning photography, all day every day. Even ignoring the ontological complexities of personal opinion, it would take a long time to pick the best photographers on Instagram. That being said, we're throwing down and highlighting our favorites. Check out our list of talented creators and let us know what you think!
(@adamsenatori)
Is our #1 choice the absolute, end-all-be-all best photographer on Instagram? Depends on who you ask. However, Adam Senatori takes astounding natural photography to the next level. Not content with bringing the stars down from the galaxy or a forest through a falcon's eyes, he adds new light and finds rare arrangements of color and shape that provide convincing evidence that the real world we are living in is already fantastic.
@kelianne
Who says pictures of landscapes are the best? What we tend to look for are images that move us. Kelia Anne MacCluskey is about as different from Adam Senatori as can be – and with the incredible diversity of talent on Instagram, our list should reflect that. Bright, bizarre, gaudy, artificial, alien, sexual; Kelia is exploring an aesthetic that challenges us to connect with people through all the trappings of the material world. No doubt some people will want to emulate her style in real life, but many will likely be inspired to seek something more personal. And maybe that's the point.
@brahmino
Simone Bramante does to travel photography what Adam Senatori does to the wilderness: breathing new life into colorful people in colorful places. Perhaps he's the reincarnation of Maxfield Parrish, pointing a camera in this life instead of a paintbrush, and finding romance beyond the shores of the Mediterranean. Or maybe in his last life he was Magritte, with floating people, floating objects, and floating symmetries.
@muradosmann
Who wouldn't want to follow Murad's wife Natalia Zakharova around the world? They clearly have a blast working together to create sumptuous images that look like posters for the ultimate adventure. They've been listed among the most influential travelers in the world. Born in Dagestan, Russia and raised in Moscow, where his current home base is, Murad's family name is Osmanov. He is best known for his "Follow Me" photos, which he started taking in Barcelona in 2011 when Natalia, who was his girlfriend at the time, became annoyed with all the time he spent taking photos of the places they went — so he photographed her pulling him away. In June 2015, Osmann and Zakharova got married and staged photos of her leading him up the aisle, and snapping their travels is their life together.
@vivienne.mok
Vivienne Mok gives 19th-century portraits a 21st-century makeover. Her settings and subjects are still dreamy, in sun-drenched, gossamer curtains and dresses, surrounded by fields and flowers or bedrooms with wallpaper raining bouquets. But there is more touching and more skin. Mok's portraits are vibrant with feminine potential, and they truly stand out when it comes to your Instagram feed.
@mylavenderblues
What would an Instagram list be without food? Hungrier? Julia Calleo's photos look less like something you'd see on Yelp and more like what you'd see in a fine art gallery — like the food has presence and integrity, preserved for all time. And when you can make everyday food more intriguing than what we see every day, you've got a gift.
@delaney_allen
Virtually half of Delaney Allen's photos will have you doing double-takes: is that a cloud or a jellyfish? Crystal stalactites or silver Christmas wrap? Giant beetles or dried flowers? Where do rivers of milk crash against the rocks? Where do purple trees grow? Allen has conducted nature photography in a world of the surreal — one that's less "Lucy in the Sky With Diamonds" and more "Are You Experienced"?
@macenzo
And now for a little geometry. Dirk Bakker's photos pay homage to works of architecture. No sentimentality. No drama. No grit. Just clear, clean lines of abstraction and parallax — puzzles to attune an active mind. Incorporated into a varied Instagram feed, Bakker's photos serve as graphical punctuation, like frames or elaborate finials. And upon reflection, it is striking that this is the stamp we humans make in the world. Most often we don't create organic, crawling vines or random, craggy peaks, but rather complex symmetries like honeycombs and snowflakes. Fascinating.
@jonpauldouglass
JonPaul Douglass is funny. His world is bright and corny and full of stories: a pony saddled with a pizza, vegetables taped to bare skin, a balloon with a Bart Simpson tattoo, a Ken doll standing by while a 1970 Lincoln Continental Hot Wheels car burns. With simple shapes and a limited palette, some of them look like the compositions of graphic novel illustrators. Are you having this much fun in your spare time?
@summer_murdock
https://www.instagram.com/p/BpgF9yNg_Vh/?utm_source=ig_web_copy_link
In contention for the best photographer of children on Instagram is Summer Murdock. She's not producing yearbook photos or simple portraits, but infuses her young subjects with landscapes and light. They're ethereal at times, and feet first into the physical at others. Not always smiling. Not always posturing. They are dynamic and deep, fun and introspective. The children in her portraits look like the beginnings of people who are going to have rich, meaningful lives.
@sangeetadeyphotography
Describing herself as a traveler, photographer, and pediatric neuropsychologist, Sangeeta Dey would put Apple screensavers to shame. You can look and look and look. It's hard to believe these are real places, real moments, and someone has ventured to all of them and brought them back to share. They are perfect, making Dey an easy choice when considering the best photographers on Instagram.

Get together somewhere better
Book thousands of unique spaces directly from local hosts.
Explore Spaces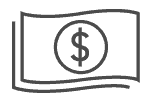 Share your space and start earning
Join thousands of hosts renting their space for meetings, events, and photo shoots.
List Your Space