The 10 Best Portrait Photographers in Charleston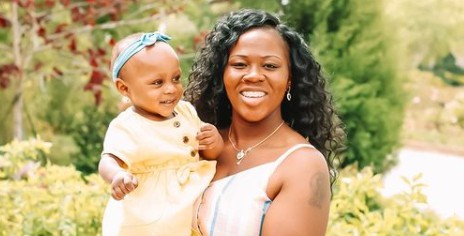 Charleston is one of the most charming cities on the East Coast, with a historic downtown, beautiful beaches, and urban parks that invite idyllic contemplation and fine art photography. People come from all over to bask in the sun and share lifestyle narratives through the visual arts. Whether you are a local or a visitor looking for some visual storytelling, why not consider working with one of the top 10 Charleston portrait photographers of 2021?
Tami Photography is the natural evolution of Tamera Wharton's photography journey! Initially starting as a passionate amateur, she has honed her skills over the years to establish her own portrait brand.
Tamera's portrait photography has a strong lifestyle focus. In fact, she frequently partners with couples, influencers, and families who appreciate her eye for vibrant color and confidence-filled poses! And as someone truly in love with the art form, Tamera also provides product and event photography services for Charleston residents and businesses.
Ashley Spangler is a fine art wedding photographer whose portraits immediately bring to life the classic themes surrounding each ceremony. These include romance, nostalgia, elegance, and celebration, to name a few!
Ashley's images are highly consistent in style, using pastel colors, wedding whites, and soft shadows for a dreamy, ethereal character. It's hard not to fall in love with each unique romance while browsing her portraits and wedding day storytelling portfolio!
Originally from New York, all it took was one trip to Charleston for Linday Weber to realize she had found home! While she studied photography and graphic design in college, she decided to make a career of the latter.
But despite her decade of experience in graphic design, she kept finding herself back behind a camera and lens, much to our delight! Lindsay uses a mature, highly consistent style where soft colors and gently diffused lighting give her work a clean, polished quality we love to see. Her style naturally fits into any creative theme, whether you have a beach session in mind or prefer working downtown.
Corrie and James's love for photography indeed runs deep, considering they met in the darkroom at the ​​Brooks Institute of Photography! Eventually moving to Charleston, they founded MCG Photography as a wedding photography brand. They then become more active in portraiture as their wedded couples began having kids.
As top Charleston portrait photographers, they portray their subjects in a style that blends the best of the photojournalistic and posed approaches. Corrie and James use emotion-driven expressions while finding ways to get their subjects engaging with each other and the environment authentically!
Christa Rene Robinson is a Charleston portrait photographer who sees her job as preserving the legacies of couples and families. Her work is classically inspired, using gently guided poses and nostalgic settings like parks and beaches.
Christa's color preferences are soft yet vibrant, making the most out of the abundant natural sunshine of the area! She also has a real talent for showcasing connections and intimacy from close-up distances, heightening our appreciation of people's love for one another.
Bright, whimsical, and timeless are just a few of the adjectives people use to describe the images of Kelly Calaway. As a lover of mountains and beaches, she spends her time in Denver, CO, and Charleston, SC. In fact, she moves between the two to capture family and individual portraits for lovers of bright fine art images.
Kelly uses the environment in artistic ways, framing her subjects in aspens, meadow grass, mountains, and other natural wonders.
Portraits and weddings are the focus of Emmy Kienast. Originally from Kansas City, she has been running her own photography business for the past three years. Emmy's mission is to help her subjects feel comfortable and confident during the session, showcasing just how beautiful they are in front of her lens!

If you love Golden Hour tones and subdued colors, then you're going to adore her portfolio. Emmy's style is distinctly warm, with earth-toned color grading that takes the distraction out of vibrant color and emphasizes her portrait subjects. Her eye for backgrounds is also masterful, using urban and natural environments to weave lifestyle narratives into her portrait stories.
Alyona has always been artistic, but she discovered her love for photography while studying Fine Arts at James Madison University. While she got into graphic design straight out of college, Alyona decided to commit full-time as a professional photographer after a friend asked her to photograph her wedding.
With over a decade of experience, her portraiture is constantly in demand thanks to her love of lifestyle storytelling. She coaxes her subjects into expressions and poses conveying nostalgia, romance, celebration, and other themes, while her well-chosen backgrounds and editing further enhance these narratives!
Few Charleston portrait photographers convey a celebratory, self-confident atmosphere quite the way Alisha Cory does. Her portraits feel like unique expressions of each of her subjects, highlighting family bonds, how children run and explore their environment in complete freedom, and how couples look into each other's eyes.
We especially love Alisha's newborn portraits, using the most adorable props imaginable paired with ideal studio lighting. This allows her to feature newborns in all their quiet innocence!
As a Charleston local, few portrait photographers have the intimate understanding of the region that Tara Leigh does. She is the creative to turn to if you're uncertain of where and when the best lighting and background is for an artistic concept you want to bring to life.
We love the fine and conceptual art approaches she often favors in portraiture, going beyond representational art to feature themes that ask you to look more deeply into the intentions of her photography.

Get together somewhere better
Book thousands of unique spaces directly from local hosts.
Explore Spaces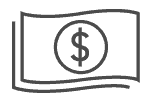 Share your space and start earning
Join thousands of hosts renting their space for meetings, events, and photo shoots.
List Your Space