The 12 Best Portrait Photographers in Tampa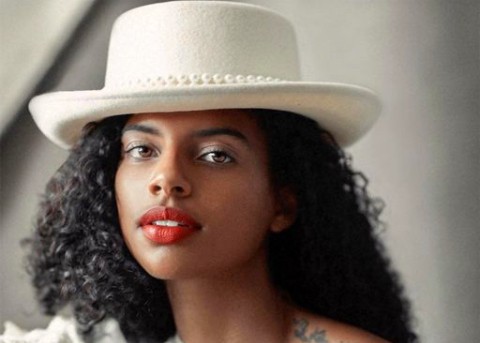 Portraiture is a broad genre, including individual portraits and engagement, lifestyle, newborn, and life milestone images! Therefore, it can be hard to find the right artist because there is so much diversity to explore in people's portfolios. That's why we've curated this list of the top 12 Tampa portrait photographers whose work is well worth a deeper inspection.
Showcasing you at your very best is the maxim by which Masha works from! She sees portraiture as an opportunity to make self-images that last forever in their visual impact. To do so, she explores every avenue of the genre, including boudoir, corporate headshots, family, individual, and glamour imagery. And in all of her work, we're thrilled by the intimacy that she favors through poses, expressions, and compositions. We always get a sense of Masha's subjects' moods and personalities by how they carry themselves, make or break eye contact, or their apparel and setting choices!
Michael of Proven Photography is one of the youngest Tampa portrait photographers out there. Despite that, he already has several years in the genre and has partnered up with several major brands on collaborations, including Orlando Voyager, Moevir, and Shuba Magazine. What helps his imagery stand apart is his talent for including lifestyle narratives within the frame using background and other compositional elements. Michael loves working in fairgrounds, at the beach, alongside classic cars, and other places where the scene adds a powerful contribution. He's also a master of lighting, using both flash and natural light as appropriate to the mood he intends to convey.
Taylor Darling is a Tampa portrait photographer who loves exploring vintage and fantasy elements in her images. She uses contemporary color grading that adds warm, nostalgic notes to her images and intimate expressions of connection that her families naturally convey. This makes her a natural fit for family, maternity, couples, and children's photography, where love and intimacy are a strong aspect of the composition. Taylor's work uses gently guided poses in the best portrait tradition to evoke just the right mood and emotions in viewers!
Leo and Brittany are the photographer duo behind Red Rad Creative. These Tampa portrait photographers focus on families, newborns, seniors, children, and maternity subjects, looking for images with lasting impact. Their style is a classic one, with warm shifts and gentle colors for a contemporary atmosphere that's widely appealing! What immediately caught our attention with their work is the diversity in shooting environments Red Rad explores to tell the story of their subjects. Urban outdoor shoots, home maternity sessions, bathtub celebrations … If you have a creative theme in mind, it's likely Red Rad already knows how to make it happen!
What helps the work of Ashley Dieudonne stand apart from other portrait photographers is his preference for intriguing lighting, poses, and compositions. They manage to invite further contemplation of the subject. Ashley often uses more traditional poses, with smiles and bright lights. But sometimes, he uses moody shadows, shifting eye contact, and expressions ranging from peak emotion to not immediately obvious to viewers. In this way, his work goes beyond quick study and pretty faces and adds a conceptual artistic dimension to the portrait genre!
6. Courtney Cotton
Looking for a photographer who uses the beach as a backdrop and knows it intimately? Consider exploring the work of Courtney Cotton! Her style uses the white sands, golden sunshine, and seaside grasses of the region to great effect. Courtney's photography is of the classic portraiture variety, with careful poses, Golden Hour hues, and impactful backgrounds. This results in fine art-worthy images that demand printed rather than sitting on a digital hard drive where fine details and subtle tonal transitions go unappreciated.
Tampa families know that Creating Moments Photography is one of the best portrait studios in the region. Arianna works with families of all sizes, but we especially love her newborn photography! She has just the right techniques to coax young ones into natural poses yet convey the innocence and joy of youth! These are delightfully coupled with an endless array of cute props and lighting that nicely brings out the soft skin tones and catchlights in newborn eyes.
Individual expression and connections between subjects are where Erin Payton's portraiture shines! Loving embraces and spontaneous, natural moments of environmental exploration give her work a documentary quality that's a nice departure from traditional posed portraits. We also love the color profiles that Erin employs, with contrast balanced monochromes and warm color photography using pleasing green and orange shifts. This resemblance to classic film stock gives her portraits a strong nostalgic quality.
We love how people-centric the portfolio of Abigail Joy is! Couples, individuals, families, newborns, children…The infinite ways people engage with their environment and each other are what her portfolio explores! Abigail often chooses outdoor environments such as White Sands and quiet parks to provide a suitable backdrop for her subjects. From there, she uses shallow depth of field for extra emphasis, coupled with an eye for bright Golden Hour tones for a classic finish! And of all the photographers we've seen, she is especially talented at coaxing out delightful poses in newborns and children!
Life milestones, weddings, and portraits are what Emma Christine loves to point her lens at! Her portraits often involve couples and the scenic outdoors, where Tampa's urban and natural landscape offers an infinite array of backgrounds to choose from! Couples, engagements, and elopements often give folks reasons to partner up with Emma, and her shoots often take us on an exploration of the Great Smoky Mountains and stunning beaches of the region!
11. Cecis Lens
Cecis Lens is the natural culmination of one artist's lifelong exploration of photography! Their style explores not only the portrait world but also the wedding, modeling, family, and engagement artforms! One aspect of Cecis Lens that we really enjoy is their willingness to explore classic and less popular ways to approach portraiture. They employ lens flare, double exposures, and other unique edits that help their work stand apart from others.
We think Made of Gold Media is the perfect Tampa portrait photographers for folks looking for classic guided poses and ideal lighting. Rather than strange edits and moody shadows, Made of Gold prefers both on and off-camera flash and studio techniques to illuminate subjects in a balanced manner fully. Each subject is carefully composed to provide a natural view and paired with backgrounds that add just the right storytelling dimensions without distracting!

Get together somewhere better
Book thousands of unique spaces directly from local hosts.
Explore Spaces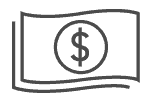 Share your space and start earning
Join thousands of hosts renting their space for meetings, events, and photo shoots.
List Your Space