The 9 Best Real Estate Photographers in New York City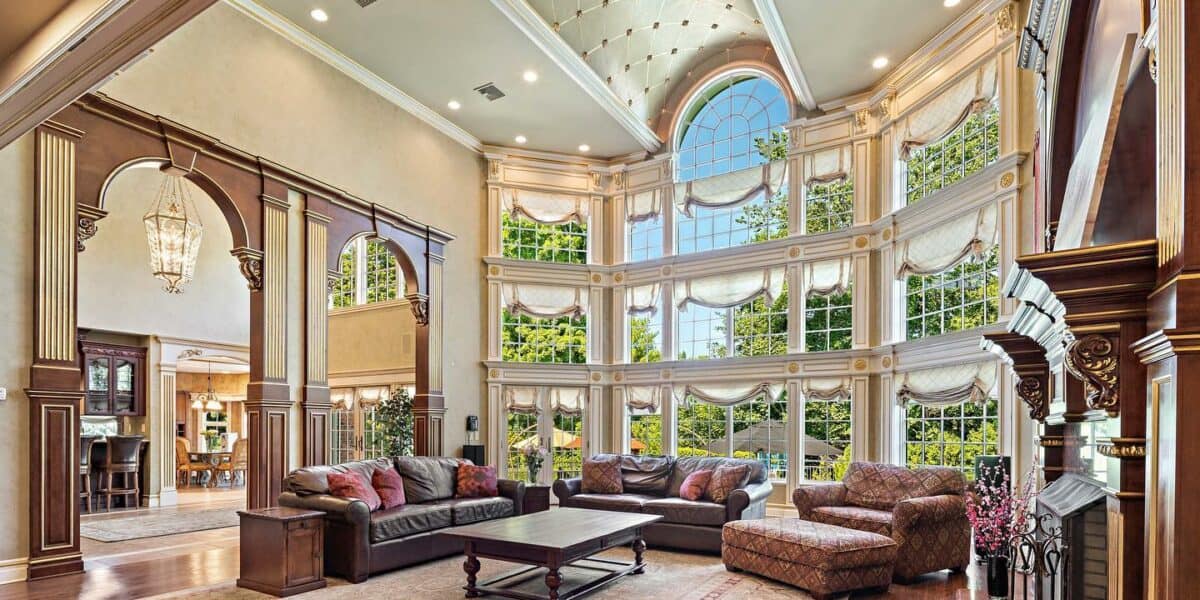 On the lookout for the best New York City real estate photographers to make your listing stand out? Then you've come to the right place! New York City just might be America's most competitive real estate market. And where there is competition, there is a race for finding the best possible media to showcase that quality.
As you'd expect, the top New York City real estate photographers happen to be some of the best in the entire world. From architectural wonders to cultural history, there is so much to discover about the Big Apple through their portfolios!
Jonathan Ayala offers quality images of each and every shoot. That's why he and his team are favorites of major real estate brands like RE/MAX, Coldwell Banker, Sotheby's International Realty, and many others! Each image highlights the luxury and interior design elements that make a space worthy of consideration.
Best of all, you can see how radiantly positive all of their client feedback is right on their website. Here is what one partner had to say about their experience working with this brand: "Jon knows how to click and deliver photos that will look professional and bring the best out of your home. Working with him was seamless and I will hire him again whenever I need to."
Many commercial photographers dabble in real estate and shoot interior images alongside their usual work. But by choosing a specialist like NYC Real Estate Photography, you gain access to a much wider range of possibilities! When featuring a space, you can shoot traditional images — or also use videography, virtual staging, 3D tours, and floor plans. In short, they are a one-stop shop of modern real estate offerings. And if you are a busy realtor, it pays to have one partner who can handle all of it.
Especially when the images look as radiantly exposed and vibrant as theirs do. NYC Real Estate Photography's style is especially great at presenting how natural light moves throughout a room. It presents things with a spacious and airy feel that's almost as good as being there in person.
Andy Ryan originally got his start in the world of advertising and brand marketing. So he knows precisely what aspects of visual media are best at grabbing one's attention and making a sale a success! Eventually, he decided to leverage these skills by combining them with his passion for photography and striking out on his own.
And we are so glad he did because his detail-oriented and emotive style is well worth exploring. As a top New York City real estate photographer, Andy is a favorite partner of Bespoke Real Estate and other brands. His work has been published in The New York Times, Forbes, Westchester Home Magazine, and other high-profile publications. Small wonder — when browsing his images, you get an immediate sense of the unique qualities of the space that sucks you right into the frame.
Premium real estate marketing content is what Real Estate Photography NYC does best. And boy, do they deliver! This brand also has nearly unlimited ways of featuring a space for viewers to consider, offering 360 virtual tours, 2D floor plans, and helicopter and drone perspectives.
They also understand the importance of capturing quality images from the onset because sales can be made or lost through the quality of the media. That's why in each collaboration, Real Estate Photography NYC goes above and beyond to capture a wide range of perspectives as well. From detail-focused interior design elements to wider perspectives on a home, their work is the next best thing to being there.
Real estate photography can sometimes feel a bit stale and straightforward if the photographer has no eye for storytelling. Fortunately, Richard Caplan is the exact opposite!
He is always on the lookout for ways of evoking the passion that architects have for their work, the imagination that went into crafting a space, and so on. In this way, each image conveys an emotional narrative that makes it easier to connect with its purpose and aesthetic qualities.
A passion for photography was a delightful discovery for Leon Cato back in 2003. While he had just started pursuing a career in corporate marketing, the intricacies of the art form simply could not be ignored. Over time, Leon started pursuing real estate projects on the side, even progressing to the point of photographing multi-million-pound properties in London!
Upon returning to NYC in 2012, he expanded his brand to partner with building management agencies, realtors, and other companies needing captivating professional images for their websites and advertisements. As a top New York City real estate photographer, Leon has mastered the ability to transmit what makes a space unique and worthy of appreciation directly to viewers in his work. Each image fully encapsulates the luxury and interior design elements that speak directly to your heart.
As one of the longest-running brands of NYC real estate photography, MW Studio has over 20 years of experience featuring homes and spaces in the metro region. A-list celebrity penthouses, boutique lofts in Brooklyn, and new developments are just a few of the past projects they have been a part of.
They are photographers who also understand how to capture and feature luxury spaces as few others can. No wonder they count major real estate brands that list multimillion-dollar homes as partners!
Evan Joseph is a leading architectural and New York City real estate photographer whose images can be seen around the city and the world! In fact, his photographs of the One World Trade Center, the Empire State Building, and other iconic locations have been published in books, magazines, and posters.
Evan is also the photographer of choice for capturing the homes of celebrities like Sting, Annie Leibovitz, Rupert Murdoch, and others. His talent for capturing how lines, light, and form come together in buildings and spaces is second to none.
Looking to feature a residential space in the best possible light? If so, then you are going to love the work of EmpireOptix! This team of New York City real estate photographers provides quality interior and exterior images that convey everything from the quality of bedroom natural light to the spacious and airy feel of NYC homes with patios.
We also love how attentive they are to the exterior elements that help you get a feel for the neighborhood and architectural history of the region.

Get together somewhere better
Book thousands of unique spaces directly from local hosts.
Explore Spaces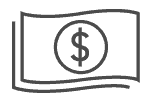 Share your space and start earning
Join thousands of hosts renting their space for meetings, events, and photo shoots.
List Your Space