The 8 Best Sports Photographers in Albuquerque
Duke City is home to the stunning backdrop of the Sandias and some of the finest food in the country. And Albuquerque sports photographers are some of the most talented in the country! That's why the city's photographers are always ready to highlight the skill and enthusiasm that ABQ athletes of all ages have to share. We recommend exploring the top 8 Albuquerque sports photographers' work to understand better what's on offer here!
Before becoming a top Albuquerque sports photographer, Jonathan Noah Padilla spent ten years honing his graphic design, photography, and marketing skills. His talents have made him a partner of choice for creative collaboration with the New Mexico Army National Guard, Albuquerque Lobos, and other organizations. Jonathan's eye for peak moments of emotion, story, and power cannot be overstated. He has a way of encapsulating an entire story in a single frame that makes his portfolio a real treat. The expression of a subject when receiving a trophy or scoring points, coupled with his viewing angle and attention to color, gives all of Jonathan's photography a strong visual impact!
Anthony Griego, Jr. is the mastermind behind XL Sports Photo, where athletes of all ages and events find expert coverage in front of his lens. XL Sports shoots game day images and works with athletes and teams to look their best for classic portrait sessions. And the poses on display are the result of years of experience finding dynamic perspectives that go beyond the occasionally stiff shots favored by other sports portrait photographers. The experience Anthony brings to the table, from basketball to tennis, manifests in knowing where he needs to be positioned to find ideal compositions. This way, he's always in the right spot to capture his high-intensity photography!
Ben Williams of Nizhoni Art is an event and Albuquerque sports photographer who even shoots fine art landscapes and portraits occasionally. Taken together, we see a love for color and timing that manifests in all of his favorite genres. Ben's sports photography has an energetic character that emphasizes moments before a point is scored, a ball is caught, or a bat swung. He sets up visual narratives that suggest what's about to occur, a strong, documentary-oriented way to approach sports photography!
Dylan McMains is an Albuquerque sports photographer and a landscape photographer of no small skill. When he decides to step away from the game's energy, his scenic compositions invite quiet contemplation that nicely compliments his other favorite work genre. The contrast his sports photography provides makes him one of our favorite photographers as a result. Dylan's eye for form, grace, and power are evident in the poses he freezes in motion. And his preference for a warmer color grade, with intentionally deep shadows and golden natural light, is as effective in his sports images as in his landscapes!
John Vestal of Sports Fanatic Photography provides game day event coverage for New Mexico, Colorado, and Southwestern Texas. Basketball, football, and wrestling are his specialties, where John finds intensely intimate angles of composition. All the better to showcase the talent and skill of young athletes from the sidelines, which can often be lost when viewed from the stands and afar! John prefers a more natural color grade as well, giving his images a clear, photojournalistic quality. Rather than punchy edits, he prefers to feature events as they are, leaving his superior timing and compositional skills to speak for themselves!
Albuquerque sports photographer Brian Boysen is the creative of choice for local youth and professional athletics. His experience takes us on an exciting visit into the worlds of gymnastics, basketball, football, volleyball, and wrestling, where his eye for decisive moments comes into play. In each scene, we see the peak expression of a dive, goal, cheer, or smile that highlights the player in an immediately impactful way. Brian's creative vision is one of flow, color, emotion, and expression, and his photography immerses us in them with ease!
Long Nguyen, San Francisco and Albuquerque commercial sports photographer, loves high-intensity events like motocross, skateboarding, and sports car imagery. He also provides sports and fitness portraits for athletes looking to demonstrate their form, natural beauty, or simply a charming smile coupled with the right apparel. Long's talents as a commercial photographer mean he's familiar with using proper flash and studio lighting to illuminate his subjects in a bold manner that natural light can't provide. Indeed, his eye for dramatic lighting also extends to silhouettes, lens flare, bold winter skies, and other environments where illumination adds to the composition! And given the scenic settings he finds himself in while photographing action sports, we think you'll also love the landscape fine art Long presents, too!
Steven St. John is an experienced freelance photographer who counts well-known household names like The Daily Beast, The Gallup Independent, and The Wall Street Journal as collaborators. His work was also found regularly in The Albuquerque Tribune when it was in publication. Small wonder Steven's style has a photojournalistic quality that's often lacking in the work of other sports shooters. He favors natural focal lengths that emphasize, rather than exclude, the background for exciting environmental portraits. This gives us a complete picture of the lives of his subjects. Steven also features moments of action, quiet contemplation, interaction with others, and the environment in true documentary fashion!

Get together somewhere better
Book thousands of unique spaces directly from local hosts.
Explore Spaces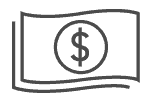 Share your space and start earning
Join thousands of hosts renting their space for meetings, events, and photo shoots.
List Your Space