The 8 Best Sports Photographers in Buffalo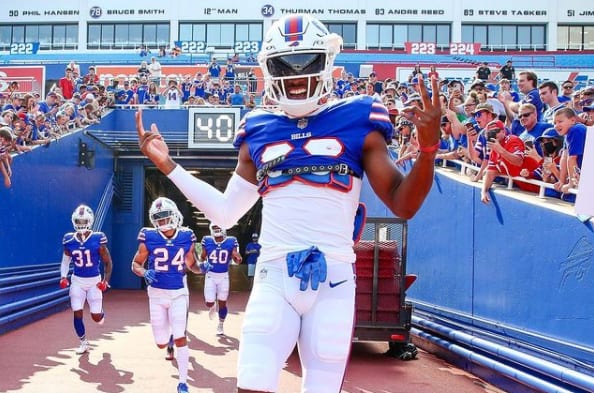 Buffalo sports photographers have a variety of teams and events to choose from. The Queen City is home not only to the Bills and Sabres but is also a hotbed for youth hockey, lacrosse, rugby, and other sports. That's why the portfolios of the talent we've chosen are going to wow you in terms of its diversity in coverage. Please take a look and tell us what you think of their work!
1. Bill Wippert
Few Buffalo sports photographers have the portfolio and talents that Bill Wippert has amassed in his career. His association with Pegula Sports & Entertainment, the Buffalo Bills, and the Sabres makes him a premier choice for professional sports coverage in Western New York. Gameday coverage from the sidelines is just one aspect of his work, though. Bill also creates sports portraits of players and provides documentary shots from behind the scenes that tell the full story of Buffalo teams. Even family members find recognition as they cheer on their relations from the stands. We also love the brightly exposed way he shoots, allowing natural light to flood the scene without clipping highlights and toning down shadows much. Coupled with his taste for slightly enhanced saturation, his scenes have immense visual impact, from composition to sheer tonality!
As a sports mom herself, Carrie Callahan is obsessed with finding creative approaches to documenting players on the field and off. One element of her work we love is her willingness to step outside of the grading styles normally used by sports shooters, saturation and contrast enhancements but little else. Carrie creatively includes silhouettes, black and white, and even retouching to use flames and other fun additions to create just the right vibe for children's portraits. Besides sports coverage and athletic portraits, Carrie also shoots senior portraits, corporate headshots, branding sessions, classic portraiture, and more!
3. Mason Mancini
If you find yourself at a Buffalo Bills game, scan the sidelines as you'll likely see Mason Mancini hard at work! This Buffalo sports photographer is a master of classic sports angles, using telephoto compositions to capture decisive moments on the field. His shots feature players at peak moments of grace, power, and emotion. The celebration, elation, and anger that's barely hinted at from the viewer's seats in the stands are rendered in sharp relief through the reach of his lens. Mason also has an eye for vibrant colors, which the green of the field and punchy uniforms provide under the illumination of summer sunshine!
Tim Ludwig is a photographer focused on providing coverage of the Buffalo Bills for Getty Sport. And Getty Sport, in turn, is a major contributor of sports-oriented stock photography for magazines, digital publications, and other media outlets. Therefore, Tim's style eschews color enhancements and favors ideal exposure and natural hues to fit the photojournalistic ethic that's necessary here. However, his sense of timing and composition is masterful, especially how he features form and energy as he freezes players at the moment before a game-winning shot! Connections and camaraderie are also frequently found in Tim's photography, which emphasizes the way sports naturally bring people together.
As a teacher and lacrosse coach, Andrew of AWill Photography is intimately familiar with the ins and outs of the sports field. Youth sports are his specialty, and lacrosse is his favorite event to point his lens towards. Andrew's experience as a coach gives him a natural sense for tracking the action and capturing moments of peak expression in the athletes and flow of the game. This love of lacrosse is also why Andrew has chosen to be an official photographer for University Lacrosse (ULAX) Buffalo and the Grand Island Vikings Lacrosse team! Lastly, we're also fans of his contrasty grading style. It makes the most out of available natural light without straying into an unnatural appearance.
Geoff Schneider is a photographer for Sports Union, a digital magazine with roots in Buffalo that focuses on storytelling for high school, college, and professional sports. Geoff has been with them from the very beginning, six years ago, and plays a major role in the graphic design of each issue! Of all the Buffalo sports photographers we've covered, he best manages to find intimate angles of composition that others often miss. Geoff is unafraid to stand next to the goal to capture wide-angle views or get front and center to capture athletes on the track. His eye for close captures immerses viewers in the scene much more readily!
7. Ashley Butler
Ashley of Ashley B Photography is a Buffalo sports photographer and a lover of pointing her lens at a little bit of everything! Classic portraits, nature images, wedding photography, newborns, and even the occasional pet image find their way into her portfolio. Children's and teen sports are her focus, where young players hone their innate talents and build a path to future athletic careers. Crushing moments on the field, especially rugby scrums and leaps, are also favorites of Ashley to share with us.
Sports portraits and action shots are what Simple Moments love to present to viewers. And when action is the focus, we get to see the intensity of the competition and moments of consideration. Smiles, drinks, gasps, and embraces also paint a complete picture of what each game day is about! Their experience runs the gamut from Buffalo favorites hockey and football as well as swimming, basketball, wrestling, gymnastics, and any other event where teams need a truly talented creative to feature athletes at their most graceful! Simple Moments Photography goes above and beyond, though, because they are more than just a sports studio. They also provide senior portraits and shoot family sessions for Western New Yorkers.

Get together somewhere better
Book thousands of unique spaces directly from local hosts.
Explore Spaces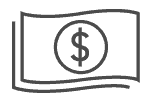 Share your space and start earning
Join thousands of hosts renting their space for meetings, events, and photo shoots.
List Your Space