The 10 Best Wedding Photographers in Brisbane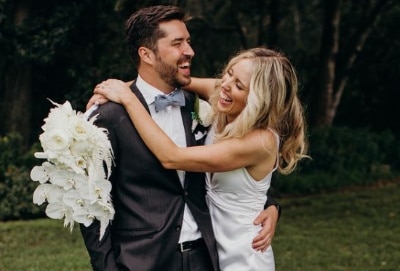 Brisbane wedding photographers must have it really good, being in one of Australia's largest metropolitan areas and so close to some of the most scenic and photogenic natural coastal vistas in the east. Folks who seek their services also have it good, with the amount of talent, experience, and stylistic variety available to give you wedding visual coverage and visual memories you'll treasure. Here are some of the best of the lot.
Describing her approach as "hands off wedding photography," Tennille Fink aims to create natural-looking images, even with the prepped and posed pictures, which she calls "curated candid-style." As we can see, she's really good at achieving that free-flowing look and feel, whether it's "hands off" or "curated." Her work shows many gorgeous, naturally-lit couples images, employing various techniques and styles — black and white, soft focus, neutral tones, backlighting — as needed. But most notably, they're full of genuine smiles and laughter.
Family and wedding photographer Belinda Wimpenny likes to produce pictures that are either "rustic," with a more neutral and brownish tone and cast, or "vibrant," which are brighter and more colorful. Either way, her results are remarkable! Although not soft, her naturally-lit images are comfortably well-blended and wonderfully executed. Since she only has a few wedding photos in her portfolio's mix, visit her site's blog to see a lot more full wedding coverage.
Like all other Brisbane wedding photographers, Sam Wyper aims to capture love in his pictures. There is, however, something else we've noticed that he consistently catches: genuine joy. That can't be planned or directed, and yet, in numerous images Wyper shares with us, there it is. In his portfolio, an eclectic mix of styles—color, black and white, neutral-toned, brightly colored, light and airy, dark and moody —real joy is one of the rare things many of his images have in common as well. Our best guess: Wyper just has that enviable instinct to press the shutter at the perfect moment.
With a posher look-and-feel, the work that Andy Zheng and his Evernew Studio produces is bridal magazine slick. Very polished. These are mostly brightly lit pictures and well-directed. It appears he handles a lot of larger weddings, so well-paced direction would be a plus. There's no question Zheng knows what he's doing, not only photographically but also with navigating and managing what needs to be done during the event, so he gets all the pictures he needs to get in the time he's got. He can do all that while maintaining a relaxed and unruffled vibe, as many of his client reviews indicate, which is highly impressive.
For smaller, more intimate weddings, Miriam Ackroyd is a perfect fit. Ackroyd takes a more down-to-Earth "this is real life, and life is beautiful" approach (she, in fact, named her site Life Is Beautiful). For weddings, her objective is straightforward: she wants to tell the visual story of her clients' wedding journey, and among the Brisbane wedding photographers we've seen, she probably comes closest in honestly achieving that. As expected, Ackroyd takes gorgeous and romantic couples' portraits using various styles and effects as she sees fit. But that's formulaic for the genre. It's her ceremony and event coverage that draws us into the couple's story, often surprisingly unstructured and far less formal, giving us a fascinating, very personal look into their lives. It's real, and we love it.
A self-described "quirky girl," Jill Kerswill says, "Just be you; the weirder the better." Ironically, her wedding photos aren't weird at all. Not at all unusual, they're nice and pleasant. Beautifully naturally lit with a touch of softness, her outdoor images are pretty and comfortable. Her indoor shots (which you can see a lot more of on her site) are also warm and bright, without any harshness and sharp contrasts that usually come with flash photography. Maybe quirky just means "great photographer."
There's palpable artistry to Maleika Halpin's work. The heavy presence of black and white images is a hint. Although other Brisbane wedding photographers produce black and white pictures occasionally, the keyword is "occasionally." Halpin likes to do them a lot. And she does it wonderfully, too, whether sharp with high contrasts or a bit softly focused for a classically lighter touch. She does color work as well, and still with that artsy look-and-feel, often darker and moodier with a lot of shadow play. The style carries through with many of her slightly non-typical compositions and people placement. And yet, it all works and comes together brilliantly and naturally! If you're looking for something beautiful but just different enough from the usual, check her out.
While still a university student working on her psychology degree, Jasmin May Tyquin-Lutherborrow runs a wedding and lifestyle photography service on the side. Her wedding portfolio may not be as robust as others, but she's already done several weddings, and it's clear why she keeps landing these jobs: she's good at it. Her bright and vibrant style is apparent in all stages of her work, from the couples' portraits all the way through the event itself. And yet again, she seems to be one of those photographers blessed with the ability to capture real happiness in everyone's expressions regularly. We look forward to seeing a lot more from Tyquin-Lutherborrow.
Many wedding photographers claim to have a more documentary and spontaneous approach and yet show us portfolios of directed and well-crafted images that clearly aren't. Check out Morgan Roberts' work if real and candid are what you want. Not that he just gives you snapshots; his photographs are unmistakably pro, hitting all the standard shots on the wedding photos checklist. But his style is decidedly in the moment, and like top photojournalists, he's got a really keen eye for spotting and anticipating fleeting instances and scenes that tell amazing stories. "I don't do fake," he explains, "I just try and make photographs that matter."
To put it simply, wedding and portrait photographer Anthony Hoang creates contemporary art. With over 300 clients logged, it's an art many people love. His style isn't difficult to identify—minimalist—and his compositions are brilliant and impactful with their simplicity. As you may expect, he likes to do black and white images. He does color pictures too, but even those tend to have a monochromatic look. How he manages to imbue his sensibilities into regular wedding coverage is worth studying further, if you are so inclined. Excellent work.
Talent as beautiful as the scenery
What is probably most striking about this selection of photographers is the variety of styles and approaches on offer. Whatever your taste or vision, you'll likely find it masterfully represented here. It may even be more fun if you aren't quite sure yet what you want. Just explore the incredible work of each Brisbane wedding photographer on this list, and imagine the possibilities. Enjoy!

Get together somewhere better
Book thousands of unique spaces directly from local hosts.
Explore Spaces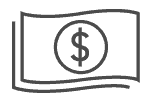 Share your space and start earning
Join thousands of hosts renting their space for meetings, events, and photo shoots.
List Your Space