The 11 Best Wedding Photographers in Indianapolis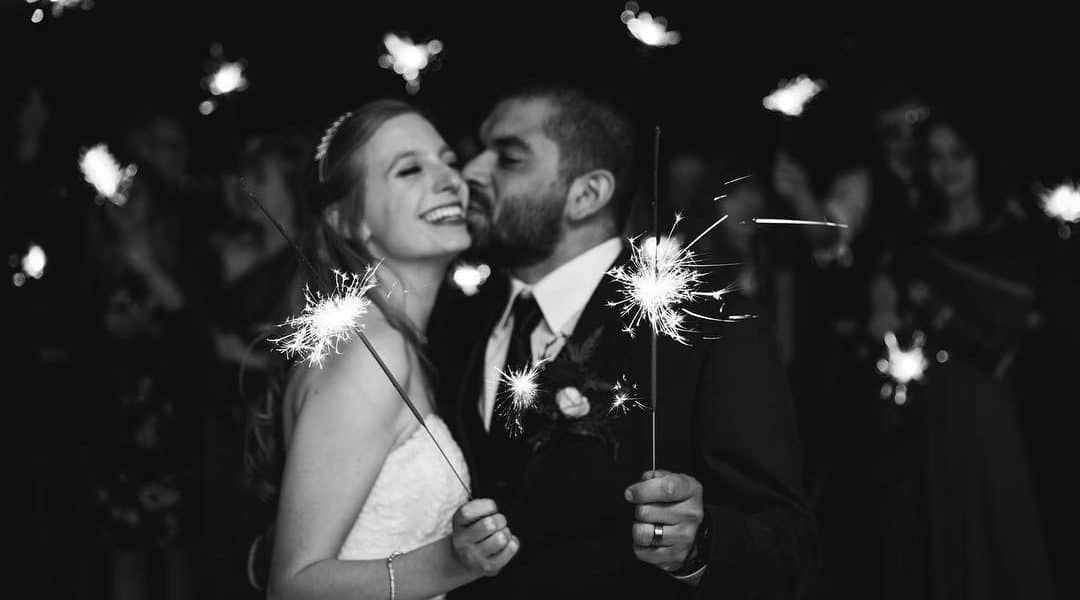 The most talented Indianapolis wedding photographers have quite a few things in common: ample experience, a high level of technical proficiency, and an artistic eye. Located in the greater Indianapolis area and neighboring cities, they've got unmatched instincts and bright personalities, which allow them to make each of their clients feel at ease and excited about the big day. Take a look at what these wedding photographers can do with a camera and great timing.


BURTco. comprises two married couples (the Burts and the Gringles), and their philosophies about aesthetics and technique are largely aligned. They're particularly known for Ethan Burt's black-and-white editing work, which is some of the best we've seen in a while. Overall, you're going to get timeless, narrative photos that are colorful without being overwhelming, and shot at a range of distances and depths of field. The work is stylish without trying too hard. You're going to be happy, and these photos will look good forever.


Shaun Frederickson of Firm Grip Photography has snapped images from the first time he snagged a Kodak 110-film camera as a kid. His portfolio reflects that, too — it feels like the work of someone who's lived and breathed photography for decades. He's done it long enough to know how to avoid fleeting trends, producing timeless work that's honest but bold. It's a nice mix between candid photojournalistic shots and guided illustrative shots, offering the best of both worlds.

Austin and Erika are the kind of photographers we love — they enjoy assisting the bride and groom on their big day. They pin boutonnieres, fluff dresses, and straighten ties. They talk you down if you need it. They help everything go just right, and that's the mark of people that get what it's all about. As for the work? It's great. It's airy and elegant, classic yet stylish. There are no cheap tricks or gaudy effects here, just beautiful, honest depictions of two people who are desperately in love, surrounded by the people who love them.


Sarah and Frank of Wandering Heart have the uncanny ability to produce poignant images. What a lot of wedding photographers capture are exaggerated emotions: the biggest belly-laughs you've ever seen, or maybe outright bawling. But real weddings come equipped with a much more complex range of emotions — you're absolutely happy but also nervous. Perhaps you're relieved that it's all coming together. Maybe you're a little sad that the day can't go on forever.
All in all, Sarah and Frank make their work look effortless. They'll let you be who you are and live the day. In addition, this duo will use lines of sight, as well as the light and visual atmosphere of the surroundings to perfectly capture how it all feels.


Founded by Midwest photographers Ryan Woodall and Brooke Frost, Vow & Forever's signature style is light and bright, though it sometimes dips into more dramatic romantic territory, especially when there's a nice contrast between light and dark. Their work is very classy, demonstrating a keen eye for elegant compositions and technical proficiency. It's this tried-and-true consistency that cements their place among the best wedding photographers in Indianapolis.


The team of photographers behind Jackie Santana Photography describe their service as "rockin' photography for lovers who rock," which should give you a fair indication of their personalities. Their photography is bright and fun, both in their posed portraits and the moments they capture during the ceremony and reception. They're a joy to work with, and their photos reflect pure joy.


Marty Moran of Bello Romance is fond of dispensing sage relationship advice to the clients he works with, taking an active interest in their ongoing happiness. He's an invaluable source of wisdom for many a couple. For Marty, it's all about the romance, and the strongest pieces in his portfolio showcase his unparalleled ability to use depth of field, perspective, and color to perfectly capture the feeling between two lovers in tender, unscripted moments.


Widely recognized as one of the top wedding photographers in Indianapolis, Jasmine Norris has had her work featured in more than 100 publications. She deftly takes photos that are bright and clean, featuring tasteful color correction and classic compositions.

For years, Ashley Renee has offered creative services to couples in Indianapolis and beyond. She specializes in traditional wedding portraiture, gently directing her clients to retain the maximum technical control of the scene. Her work demonstrates an ability to adapt to the aesthetic taste of her clients and their vision for the wedding, emphasizing different color schemes and lighting situations to match perfectly.


Kristen Mittlestedt's work is probably the most stylized on our list. Kristen's photos are dramatic and polished, with a heavy dose of high-fashion sensibility thrown in for good measure. They're nothing if not eye-catching. You'll get the best work out of Kristen by tapping into her impressive creative mind, brainstorming some out-of-the-box portrait ideas. If you're adventurous, you'll be blown away by what she produces.


Blue Lace Wedding Photography is Kristin Blair and Danielle Schlak, and they tick all of the boxes — gorgeous documentary work on the day of the wedding? Check. Knockout creativity and stylish classical portraits? That's right. We love what they're doing and look forward to seeing them continue to grow as artists.


All of these noteworthy wedding photographers in Indianapolis understand that they're being entrusted with the creation of cherished family heirlooms. Long after the wedding day has passed, you might feel compelled to revisit those joyful memories for a few moments. When those impulses come, looking back and being able to tap into exactly what you felt is a beautiful experience. In addition, for your kids and grandkids, it's just as important to be able to look back and see their parents in a new light — that's the power of photography.



Get together somewhere better
Book thousands of unique spaces directly from local hosts.
Explore Spaces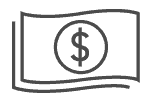 Share your space and start earning
Join thousands of hosts renting their space for meetings, events, and photo shoots.
List Your Space