The 12 Best Wedding Photographers in Miami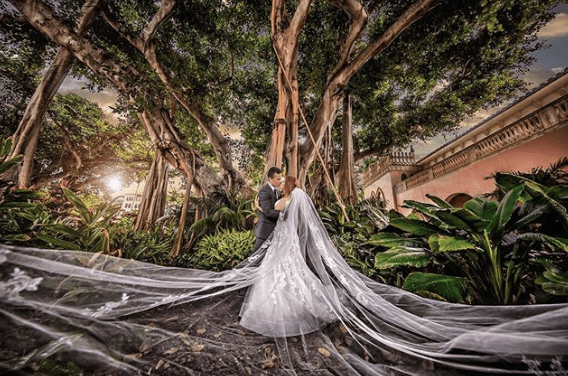 Simply put? Miami has more than its fair share of extraordinarily talented wedding photographers. And snagging the perfect shutterbug for your Big Day starts with a little bit of searching, so we've compiled this list of the best wedding photographers in Miami to serve as your jumping-off point. Now scroll through some Instagram feeds and find your perfect match. (Oh, and so we don't forget: Congrats!)


One thing to note up front about Merari: she's one of South Florida's most sought-after wedding talents. Teruel's work has an elegant and timeless quality about it, which gels well with her own philosophy on wedding photography: that this craft is meant to become a family cherished heirloom and should be approached with love and care.


Like many good wedding photographers, Julia Cox operates in multiple cities. She cut her teeth as a photographer growing up in Miami, but a few years back she relocated to Nashville. That being said, she makes regular trips back to South Florida to shoot weddings. Darling Juliet's work is unmistakably stylish, fiercely hip, and dare we say.. downright sexy.


The Muñoz family boasts four generations of photography heritage, and working with them is truly a family affair and a team effort. While their work exhibits a flexibility and range, a hallmark of the Muñoz style is a flair for the dramatic. They tend to bring the full force of software to really give their work an intense "pop" and an epic sense of magic. They're known for being funny and personable, and they're highly-awarded.
Kane and Social is a bit different — in a good way. This boutique photo agency specializes in weddings and children's portraits, but its history is more unique than its dual-business model. The agency was founded by Roberto Chamorro, who began his career as the legendary Annie Leibovitz's assistant. From there, he struck out on his own and built a successful career in commercial photography for advertisements. In more recent years, he has developed Kane and Social, recruiting wedding photographers who share his vision. Kane and Social does what many good wedding photographers: approach the wedding in a journalistic fashion, trying to capture the little moments that add up to become the story of the day.


In Franceschi's portfolio you'll find top-notch examples of the kind of photos you traditionally find in every wedding photographer's portfolio —the brides looking effortlessly elegant in flowing white, the fathers tightening grooms' ties, etc. However, where this talent really shines is in capturing the moments of fun, especially when they're spontaneous. So often wedding photo sets are so serious and intense that it's easy to forget just how much joyful weddings are. Franceschi's photos don't miss this, not for a second.


Lukas Guillaume is another "documentary style" wedding photographer, and if we were to try to boil down the essence of his work into one word, it would be: emotion. In every frame, Guillaume tries to honestly capture the emotion happening in a particular moment, and that impulse — combined with his technical and artistic proficiency — results in truly evocative images. Guillaume spends most of the year in South Florida and the summers in France, but he also travels for destination weddings.


Eugenio Wilman brings an artistic eye to his wedding photography — in addition to capturing moments, he's adept at creating them. Ever heard of a "trash the dress" shoot? They're also called "fearless bridal" or "rock the frock" styles of wedding photography, and they hinge on juxtaposing the elegance of the dress against a wild, harsh, or untamed situation. They might feature the bride riding a motorcycle, standing in a muddy barn, or lying on the beach. Wilman excels at this style, so any Miami fiancées interested in it might give him a first look.


Gloria Ruth thrives on candid moments and spontaneous emotion. She's the type of wedding photographer that's always waiting nearby, ready to capture the exact moment that the newlyweds give each other just that perfect blissful look, or to immortalize the moment when the Best Man busts out the perfect awkward dance move. She's great at capturing the emotional quality of any wedding, whether it's chic and traditional, or rowdy and off-beat.
Alan Phillip specializes in both weddings and maternity photos, so he's no stranger to capturing women in their most beautiful moments. Unsurprisingly, his strongest wedding work is classic and artistic, and he excels at finding great spots for photos, staging the couple just right, and shooting the perfect portrait.


Donna Irene creative instincts are perhaps strongest when she's in control of the scene, setting the couple up in just the right place to catch the light and framed exactly how she wants them. At the same time, her work still retains a candid, natural feel, and not everyone can walk that line.


Chantal Lawrie is an all-around solid wedding photographer, but when her work really takes on a life of its own is when couples allow her to inject a little bit of extra mystery. Some of Lawrie's shots play with shadow and silhouette in a fashion that's almost noir in style. Lawrie herself states that her favorite shots are the candid ones where people don't even notice that the photographer's there — she takes pride in her team's unobtrusiveness — but for our money, these darker artistic shots are her finest work.


Adam Opris is another photographer whose wedding portraits tend towards the epic. "Fit for a romance novel cover," he himself once wrote of a particular photo. If you prefer a dramatic style of wedding photography, Opris is a wonderful choice. He's one of the most consistently highly-reviewed wedding photographers in the Miami area, which speaks to his ability to interact well with his clients on a personal level, the importance of which can never be overstated.



Get together somewhere better
Book thousands of unique spaces directly from local hosts.
Explore Spaces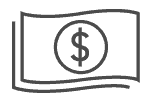 Share your space and start earning
Join thousands of hosts renting their space for meetings, events, and photo shoots.
List Your Space