Everything You Need on Your Birthday Party Checklist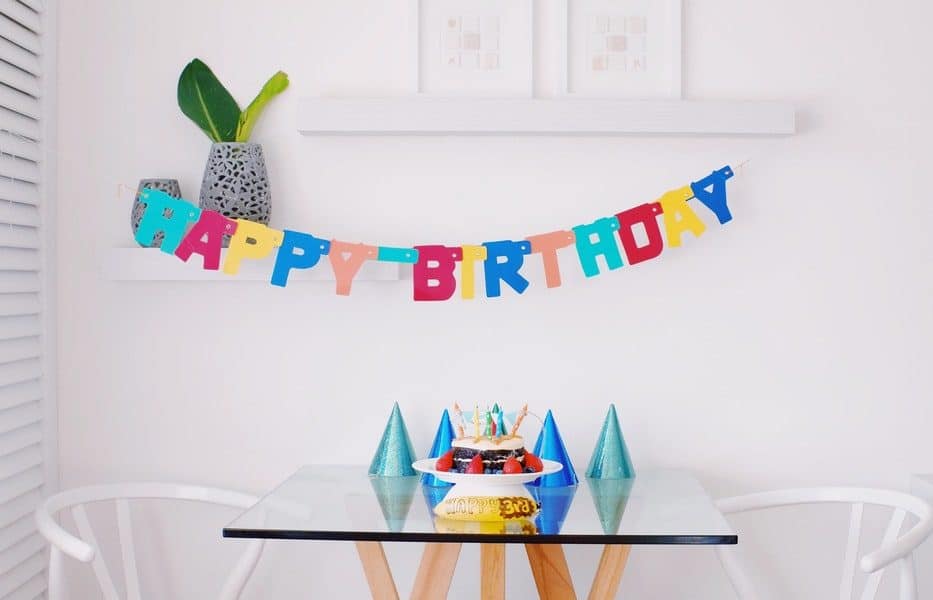 Celebrating a birthday can be one of the most exciting occasions of the year. Whether you'll be turning nine or 90, a birthday party is your chance to get together with friends and family to spend the afternoon dancing, playing games, opening gifts, or whatever else you do to celebrate. One of the reasons birthday parties are so special is that they can be adapted to suit any personality type and time of your life.
A 10-year-old can enjoy a pizza party with classmates, while an 80-year-old can have a fancy dinner party with family and friends. You can throw a surprise party at a bar for an extroverted 50-year-old, while a 20-year-old college student might enjoy a weekend camping adventure at a cabin or beach house. While there's no right way to throw a birthday party, there are some basic requirements you'll want to consider. Whether you're throwing a party for yourself or someone else, use this birthday party checklist to ensure the event is a resounding success.
1. Pick a date for the occasion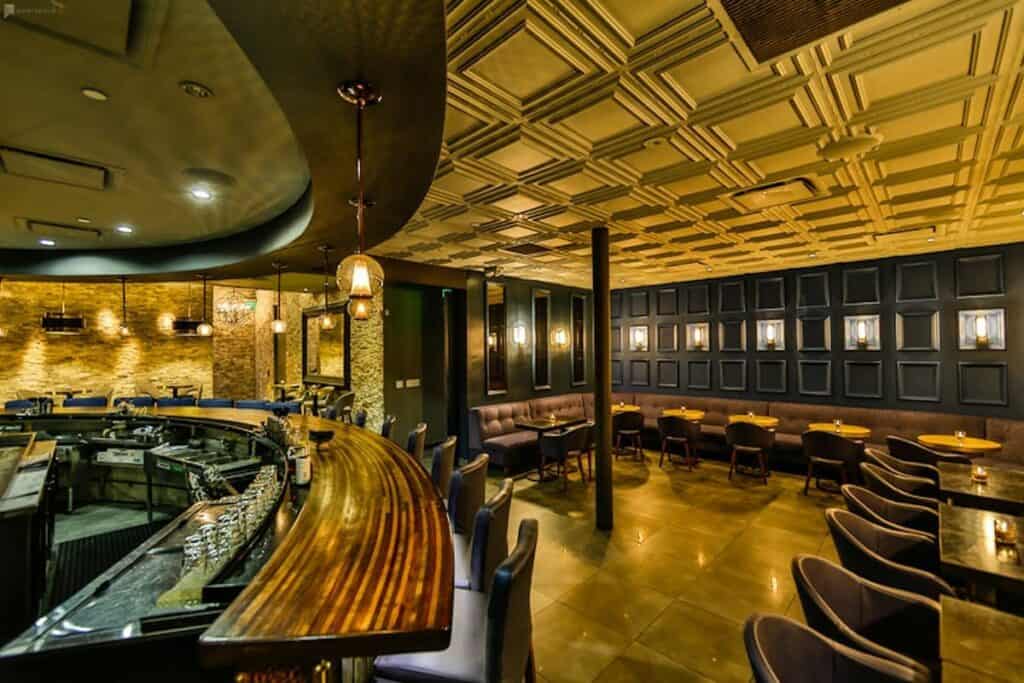 First, decide when to throw your birthday party. If you're throwing it for a friend, find out who they want to invite and how big they would like the party to be. Pick an evening or weekend so you can increase the chances of many people being able to attend.
Depending on how big the party will be, schedule it at least a few weeks ahead of time to give everyone a chance to RSVP. Find out if there are any other birthdays around the same time in your friend group to avoid scheduling them on the same day. If there are multiple birthdays, consider a joint party, such as a party for Leos or Scorpios.
2. Choose an exciting venue on Peerspace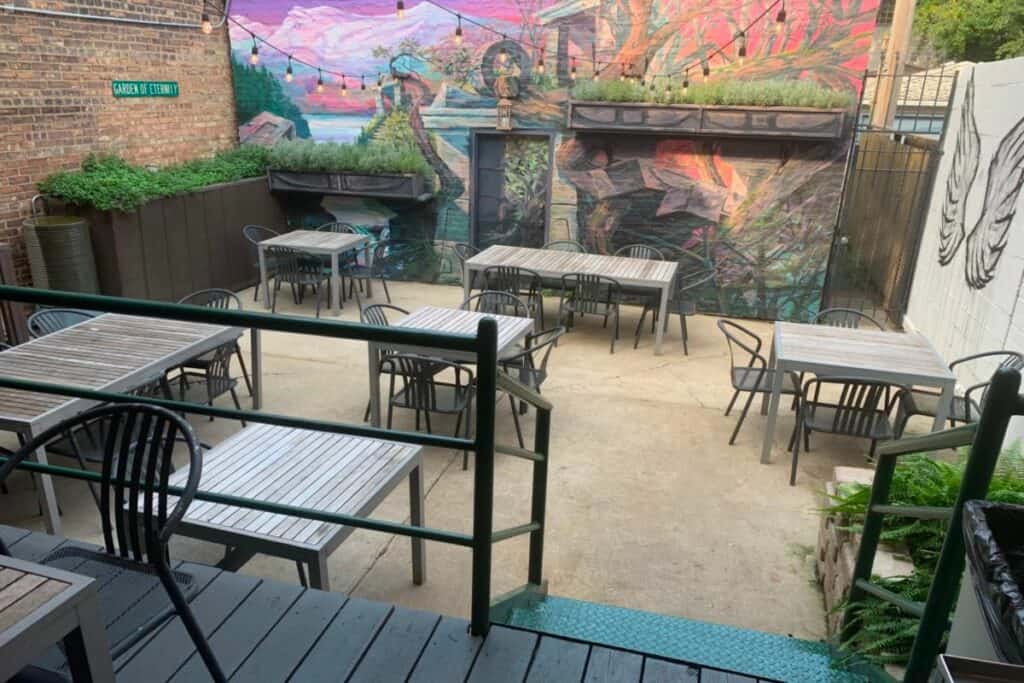 The next step on your birthday party checklist is to find a venue. The ideal venue for your party will depend on whether you want to host an indoor or outdoor event. Of course, you'll have to guess what the weather will likely be. Consider browsing locations on Peerspace to find a venue that's the right fit for you.
For example, you could throw a kids' birthday party at this outdoor play space in Chicago (pictured above) or plan an evening soiree at this house overlooking the Hollywood Hills. The search page allows you to filter results by event type and capacity, making it easy to find a location for your group. There are bars, cabins, mansions, museums, and more, giving you various options! You'll find pictures of suitable Peerspace birthday venues throughout this article, just so you know what we're working with.
3. Create a guest list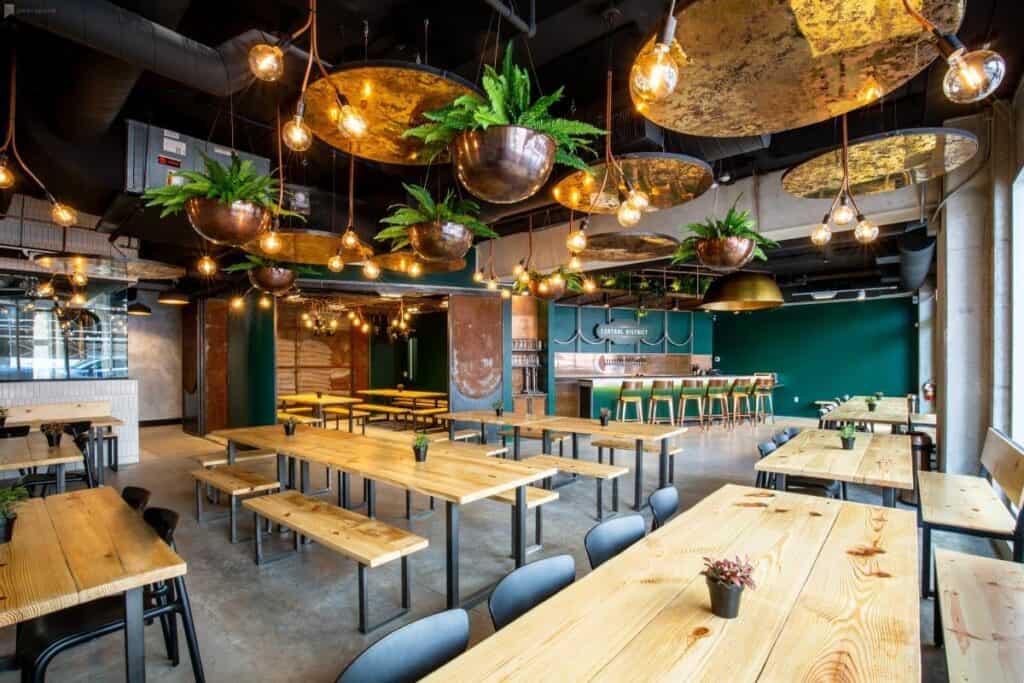 Once you have a time, date, and venue, you can start inviting the people on your guest list. Remember, this is your special day, so be intentional about who you invite to the party. Will it stress you out to have your coworkers or parents there? Don't feel pressured to ask anyone you don't want to. You can always throw separate parties for different social groups, such as a happy hour with your work colleagues. Or, just invite everyone and see who shows up!
4. Send out invitations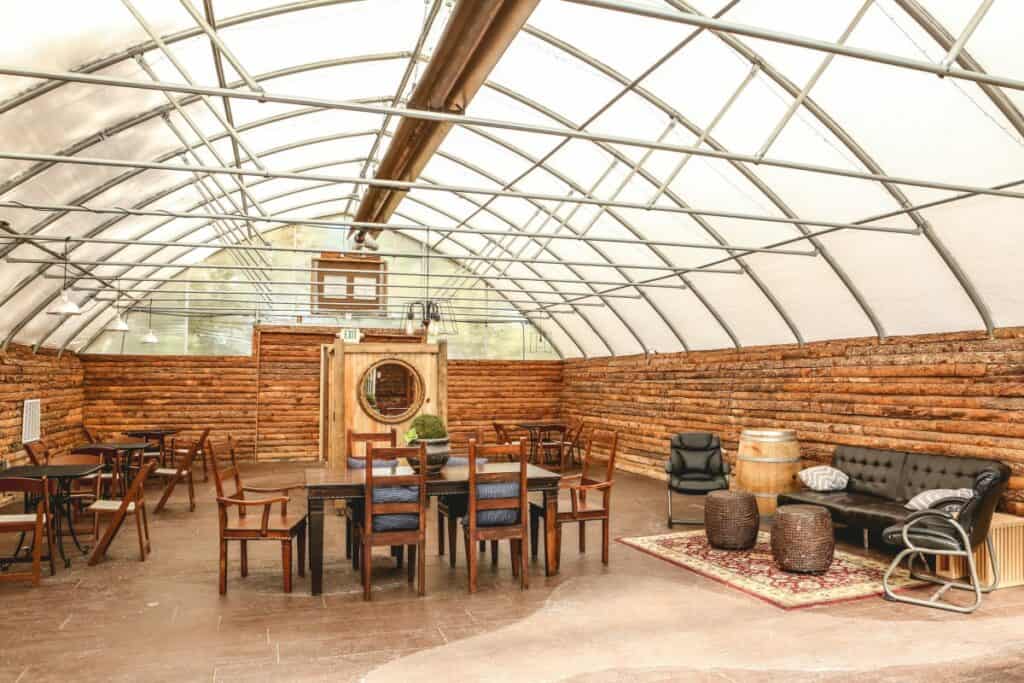 These days, birthday party invitations tend to be pretty low-key so that you can send them out by text or email. Alternatively, you can create a Facebook event. Don't bother with paper invitations unless it's a big occasion like a 50th birthday party and you really want to make an impression.
Likewise, some people don't bring gifts to birthday parties, so consider suggesting a charity that friends can donate to in the guest of honor's name. Or, ask them to bring a handwritten note or photo to celebrate a memory they have of spending time together.
5. Hire a caterer and entertainment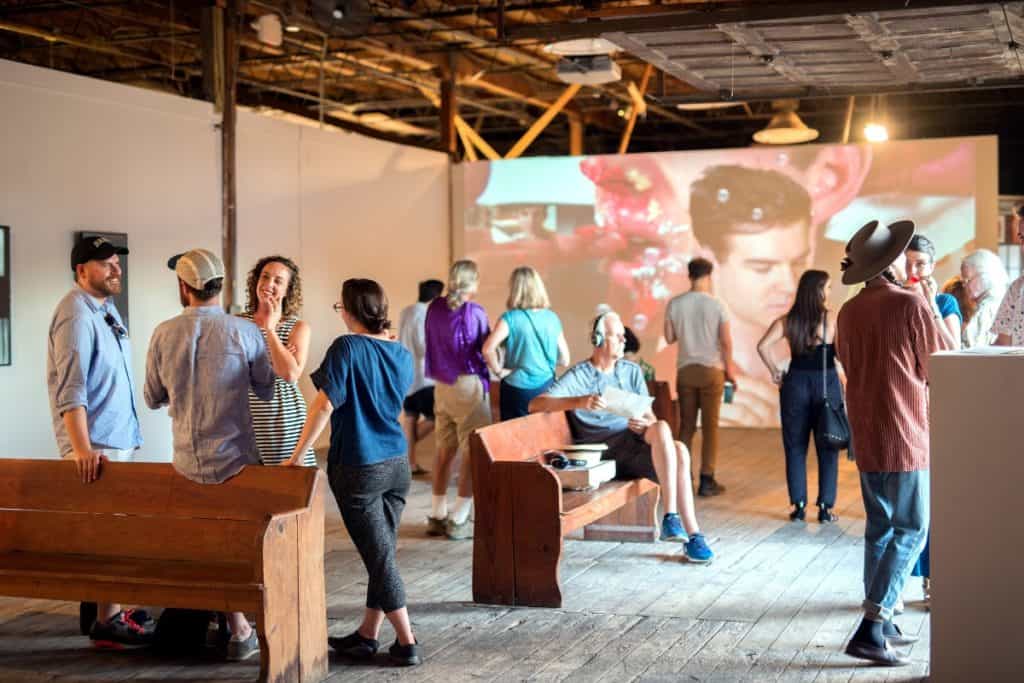 If you're hosting the party at a private venue, such as a home or backyard, you may want to hire a caterer and event staff to make sure everything runs smoothly. This is especially important for bigger group gatherings, such as when a potluck or BYOB party just won't cut it. Many hosts of Peerspace venues have a caterer they can recommend, or you can call up the Concierge service for support.
Consider any other professionals you might want to hire. Would you like bar staff on-site to offer drinks? A DJ or magician for entertainment? A photographer to take pictures? If you don't want to worry about it yourself during the event, it's good to hire someone to do it! Once again, you can ask your Peerspace host for suggestions or call up the Concierge service.
6. Decorate the venue and bring the cake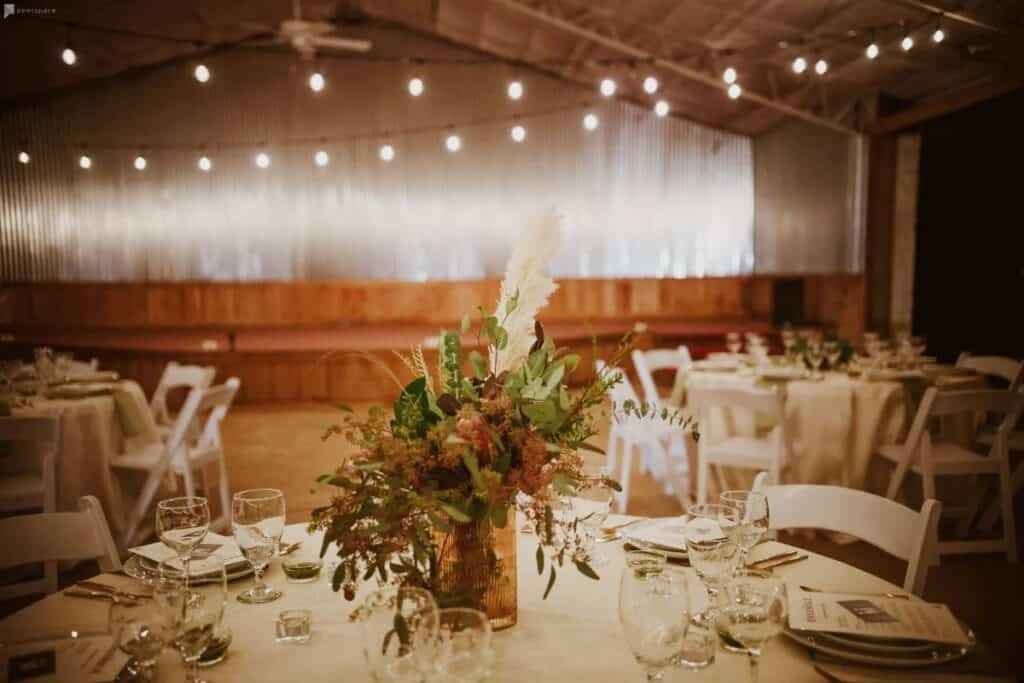 As the day gets closer, start preparing to decorate the venue by assembling all the items you need. You can go for a traditional birthday party look with balloons and streamers or opt for something a little classier that fits your party's theme. Your caterer may be able to provide dishware and place settings, or you can find matching plates and cups of your own.
Depending on which venue you choose, you may need additional furniture or gear. Will you need tables and chairs for a seated dinner party? Sound and lighting equipment for the dance floor? If you need A/V equipment, ask your Peerspace host what they have available, or check out our list of places to rent A/V and camera gear in a variety of cities across the United States.
And, of course, there's one item on the birthday party checklist you can't forget: buy or bake a cake. Remember to bring candles and write a "happy birthday" message in frosting!
7. Set up party games and start the playlist!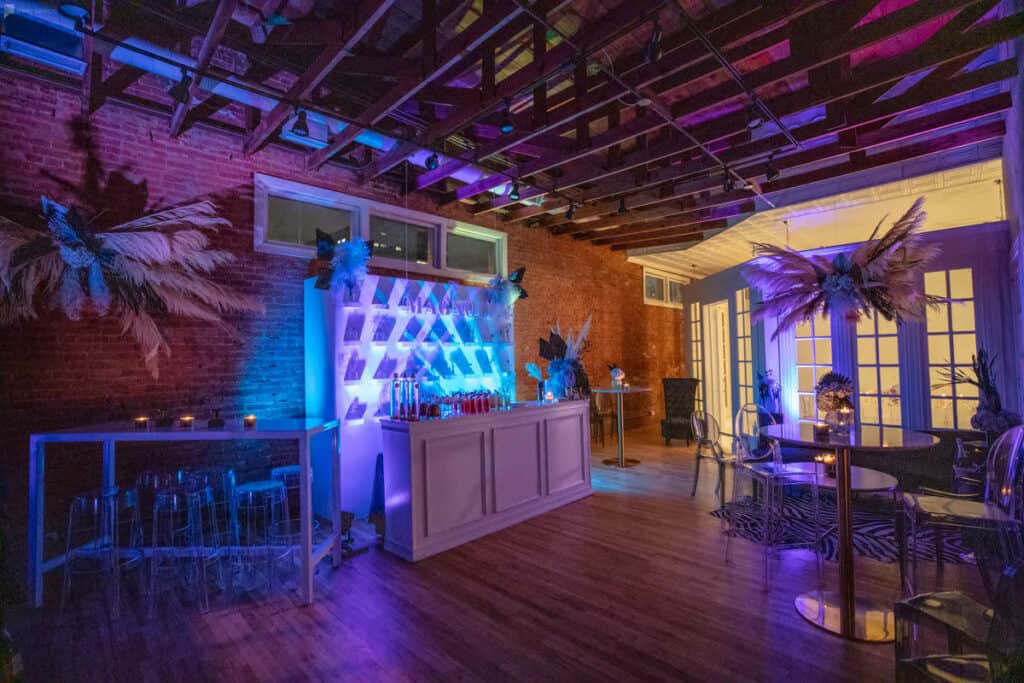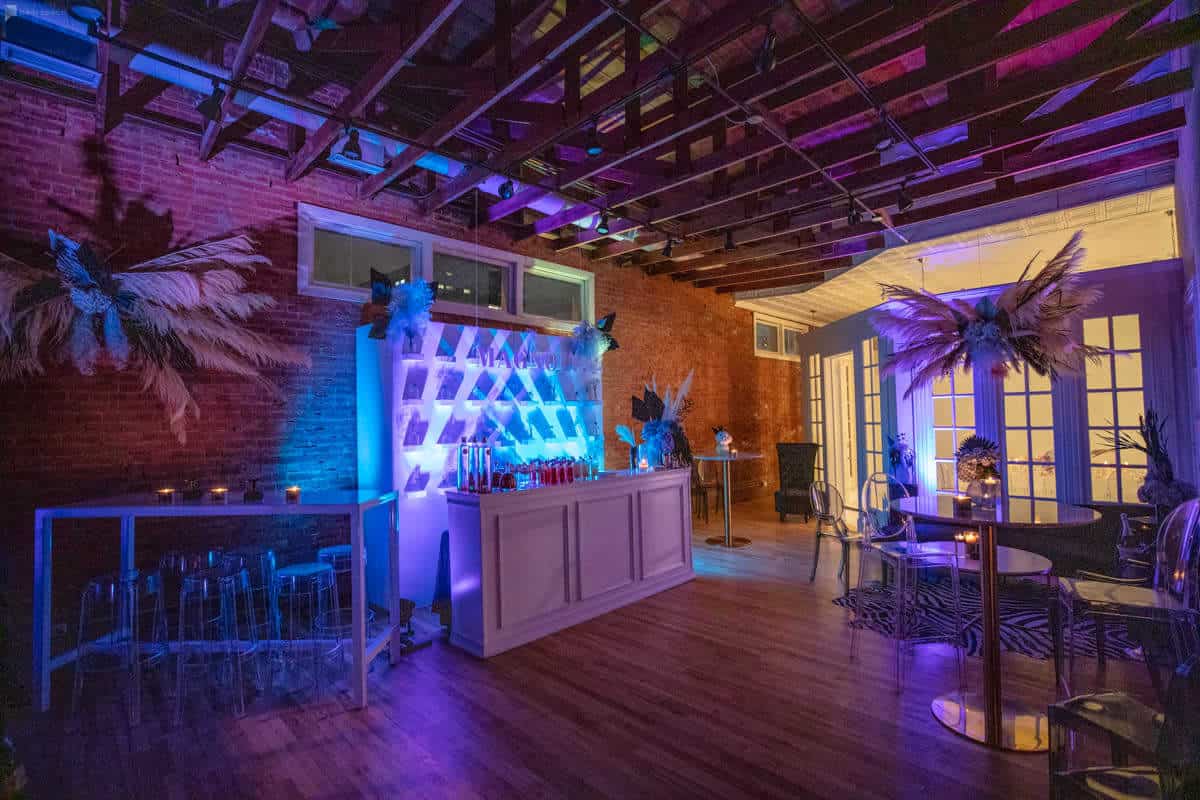 Once you arrive at the venue, there are just a few more things to do before your guests turn up. If you haven't already, put together a rough plan of events, such as party games, dinner, cake, presents. You can always change things up to go with the flow of the evening, but it's a good idea to make sure your caterer knows when to bring out the food — and the cake!
If you're hosting a children's birthday party, you're more likely to have games to play and gifts to open, but adults may enjoy playing party games, too. Have a few icebreakers on hand to introduce people who may not know each other yet, and be sure to toast the guest of honor at some point during the party. If you don't have a DJ, put together a Spotify playlist.


Planning a party can be a lot of work, but seeing the look of surprise on your child, best friend, or grandmother's face will be worth it. There's no better way to show someone you love them than to celebrate another year of their presence in your life. With this birthday party checklist, you'll get all of the work out of the way so you can sit back and enjoy the party with them!

And when you need the perfect venue to host a birthday party, rely on Peerspace. We make it easy to find and book party venues in your town. Just browse our listings and book the space that suits your space needs, style, and locale.


Get together somewhere better
Book thousands of unique spaces directly from local hosts.
Explore Spaces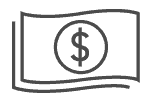 Share your space and start earning
Join thousands of hosts renting their space for meetings, events, and photo shoots.
List Your Space