The 8 Best Boudoir Photographers in Glasgow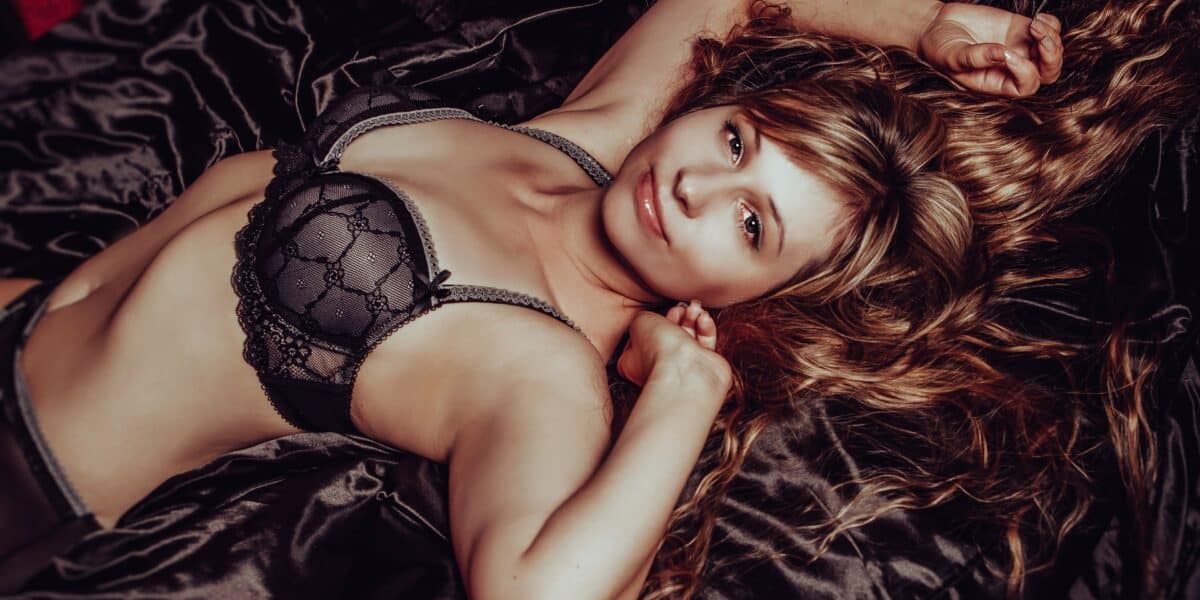 An intimate and sensual photographic genre, boudoir photography can also be very powerful for clients, helping build their confidence, boost their self-esteem, and even totally alter the way they see themselves. This is why experienced clients stress the importance of choosing just the right photographer that meshes with you both visually and on a personal level. If you're in or around Glasgow, here are some of the best Glasgow boudoir photographers out there to help you on that quest for your intimate snapshots.
Primarily a wedding photographer, Olesja Mechislavovna offers a "bridal boudoir" session package option, which generates quite a bit of interest from her clientele. "Boudoir photos are a unique, intimate and romantic gift for someone you love," says Mechislavovna. And just because the option has "bridal" in the name doesn't mean it's only for newlyweds.
Traditional romance is the overwhelming feel of Mechislavovna's pictures, with their light and airy style, mostly soft-focused, taking full advantage of beautiful natural lighting. These are classy, delicate photographs, and her clients love them. "I honestly can't believe that is me," marveled one. "Your pictures are amazing and you have captured exactly what I wanted!"
A self-proclaimed "photography nerd," Paula Veverka's photographic journey started back in the days of film, developing and printing black and white negatives from her home darkroom. Now with her own business and studio (in a quaint stone cottage built back in 1731!), Veverka takes a lot of maternity and newborn portraits, and as an extension, boudoir.
"I love helping ladies of all ages feel great about their bodies and how they look," she explains. And how could they not feel great after seeing Veverka's results! Veverka's portraits are simpler studio creations, typically with a single light source to set the mood, and minimal props and distractions. She makes it all come together, producing images that often have a vintage Hollywood portrait feel and a slightly more contemporary look. It's simply stunning work.
A common trait among top Glasgow boudoir photographers is knowing that the genre is a lot more than just getting an intimate pretty picture. "A boudoir experience is very personal to you," says Atack. "Everyone's boundaries and expectations are different." Maybe it's that knowledge that elevates one's work from normal. Whatever it is, Atack's got it.
What's intriguing, however, is that the elements in much of his work are normal—normal environments, normal natural lighting, no heavy filtering to visually influence a mood, etc. It's all real, and all undeniably beautiful. It's just great work.
More of a generalist who takes on all kinds of pro photography jobs, it may be difficult for casual searchers to find samples of Amanda Hemphill's boudoir work. She doesn't mention them on her site, and they're mixed into her sizable Instagram portfolio, along with all the other remarkable photos she takes (weddings, portraits, children, pets, etc.). But persevere, and you'll be rewarded.
It also won't be easy to peg down her style, with all the different genres and techniques she covers and uses. And nails! This incredible versatility is reflected in her boudoir images as well: some are light and airy, others more dramatic and moody, then there are those with a more glamorous look-and-feel. That she executes them all masterfully is remarkable!
Our immediate impression upon seeing some of the boudoir photographs produced by Panos Kaliakoudas was, "This guy has worked fashion modeling shoots." We were right. Since the mid-2000s, fashion designers, models, the entertainment industry, etc., have all relied on Kaliakoudas's slick studio portraiture skills, and it's this knowledge, experience, and style that he brings to his boudoir work.
He prefers very simple settings with minimal props, darker solid backgrounds, and dramatic shadow play, instantly bringing the viewer's full focus and attention to the models and their attire. It's not exactly edgy, but close. This Kaliakoudas approach to boudoir photography may just be exactly what you're looking for.
When compared to other Glasgow boudoir photographers, it looks like Elaine Dempsey and her Ellie Dee Boudoir Photography studio really goes all out to make it a truly wonderful experience for her clients, with her all-female team, including stylists and makeup artists, giving the full "red carpet treatment" from the moment clients arrive at her private grounds.
Excellent boudoir images are the end goal, of course, and those Dempsey delivers. Tending towards uncluttered, Dempsey likes to keep her backgrounds solid and minimize the use of props. She also likes to apply a smidgen of soft focus, along with some tonal balancing and skin smoothing, eliminating any potential harshness. And the results are gorgeous!
A wedding and events photographer, Heather Jayne O'Donnell also likes to put her skills to work doing boudoir photography. To counter the negative misconceptions many folks have about the genre, O'Donnell explains, "It is all about making you feel comfortable and confident about your beautiful body." It's impossible to reach any other conclusion upon seeing her work.
Natural and relaxed are perfect adjectives for her style of photography, from her on location shots and use of available lighting. There doesn't seem to be much along the way of processing or focus effects either. You can sense through her pictures that her subjects are truly at ease, comfortable, and most importantly, confident that they're beautiful.
After operating a successful boudoir photography business in the US, Ian Burford (and his wife/business partner Susan) moved to Glasgow in 2019 to launch and establish their Burford Studio there. Despite the unfortunate timing of events that put the activities of all Glasgow boudoir photographers on hold, the Burfords are pushing through with their plans!
Through their understandably relatively modest portfolio of local work, we can get a sense of Burford's general style and approach, with his largely bright and direct images, employing minimal if any manipulation with filters and effects. He also shows off a brilliant collection of black and white photos, and those may very well prove to be his local boudoir stylistic calling card. Expect to see a lot more from Burford!


Photography that gets the heart racing
There's a different, more personal kind of photographer/model relationship that goes on with boudoir compared to other genres of photography. From poring over their portfolios to asking questions and communicating directly with the photographers you're interested in, doing your homework, so to speak, will give you the best likelihood of finding just the right person you'll really click with. Take advantage of this list of Glasgow's best, and good luck with your search!



Get together somewhere better
Book thousands of unique spaces directly from local hosts.
Explore Spaces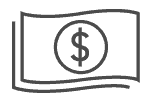 Share your space and start earning
Join thousands of hosts renting their space for meetings, events, and photo shoots.
List Your Space