What Is Boudoir Photography?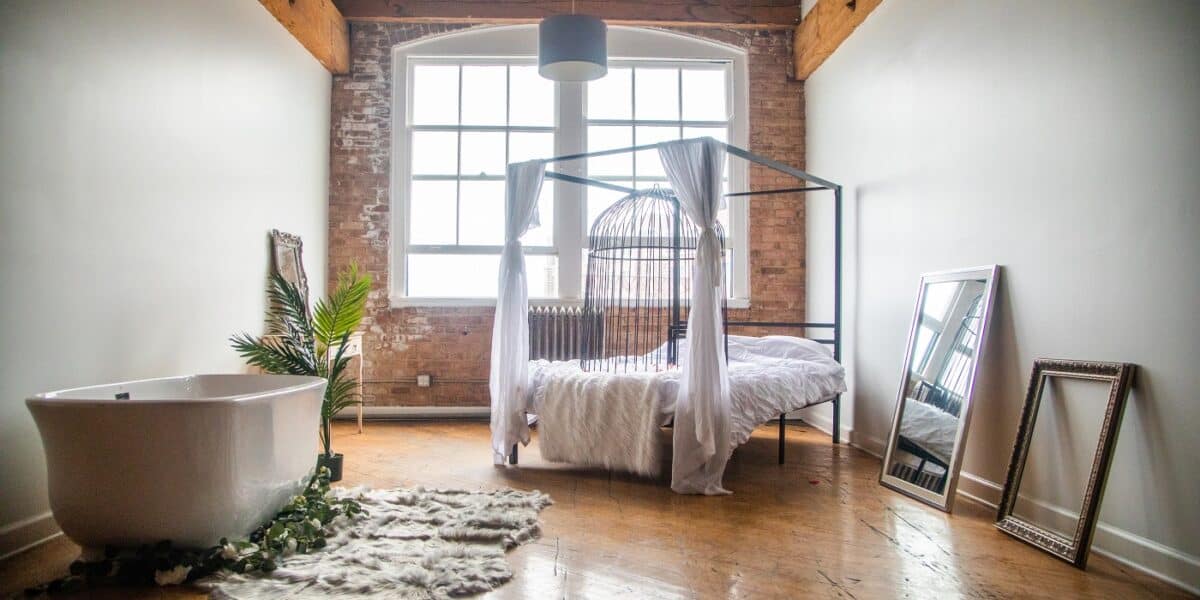 It's an electrifying moment when you realize that the body you've got is gorgeous. Petite, curvy, freckles, or kinky hair, when your brain finally clicks that what you're working with is wonderful you may have felt the urge to preserve that moment. But for something so special, sometimes just taking a mirror selfie doesn't feel like enough. That's where boudoir photography comes in. The name may sound old-fashioned and stuffy, but we're about to break it down to show you that it's an empowering style of photography. They make for a great gift for your special someone or just a great celebration of self. Let's jump in.
Who Does Boudoir Photography?
While boudoir photography is primarily popular with women, there's nothing in the rulebook that says nonbinary people or men can't also enjoy an empowering sensual photoshoot. So no matter who you are, take a moment to reflect on this art form and decide if it's for you. The bottom line is that a boudoir photoshoot is for anyone who wants to feel empowered by embracing their own physical beauty and sexuality.
Who takes the photos? It could be a hired professional photographer, an intimate partner, or even just you using a timer on a camera. The most important part is that you feel comfortable with whoever is taking the photos since this is such a personal and sensitive experience.
One early decision you'll have to make with your photographer is about color. Many people choose to shoot their boudoir photography in sepia tone or black and white to add to the intrigue. While you could, of course, take regular color photos and just put on a sepia or black and white filter later in a photo editing software, choosing beforehand will allow you to make wise choices regarding makeup and clothing colors. More on that later.
Setting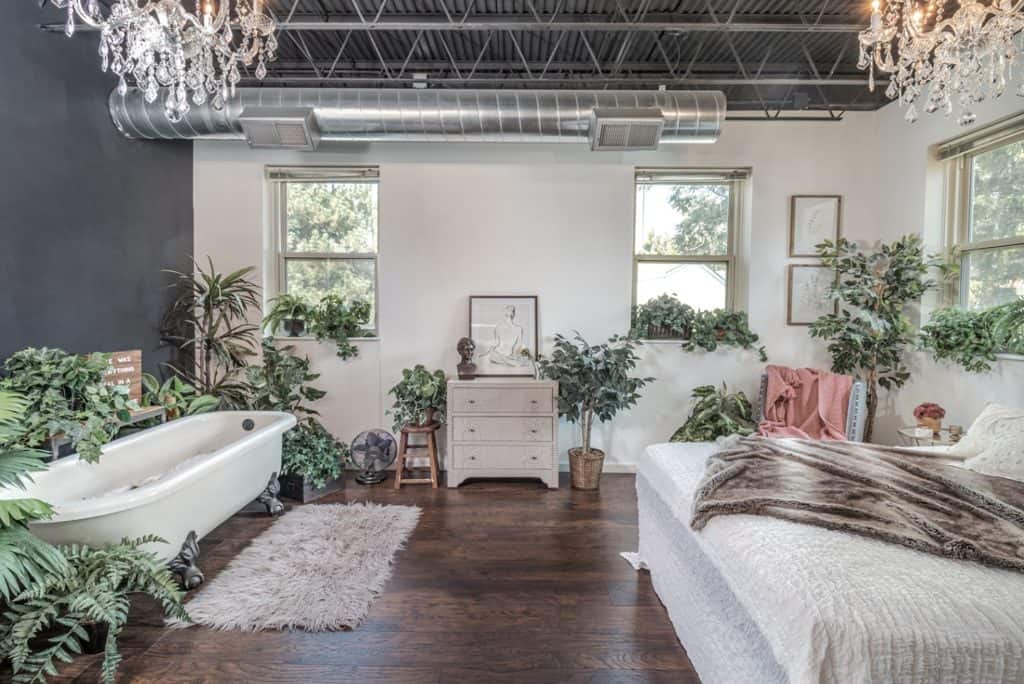 The "boudoir" part of boudoir photography implies a bedroom, though it technically translates to a private salon. But what's one to do when their own bedroom is less than catalog perfect? Worry not; there's an easy and stylish solution.
Peerspace offers countless fashionable spaces available for hourly rental across the US and Canada. On the site, you can find plush beds surrounded by gossamer curtains and picture-perfect pretty pink paradises. Many hosts also including photography equipment like lighting and tripods, making your photoshoot a breeze.
Moreover, some people take a more minimalist approach and take their photos not in a bedroom of any kind but in a plain photo studio. It's all a matter of personal aesthetics, whether you want the shoot to look like it was made for an artsy magazine or your personal collection.
Apparel
A lot of the air of sophistication in boudoir photography comes from the apparel the model wears. There's a truly staggering amount of styles of lingerie on the internet, and it can feel overwhelming if you're doing this for the first time.
You could lean vintage with satin cone bras, antique with an embroidered corset, or contemporary with cutout designs. For maximum drama, especially if you're shooting in black and white, pick an outfit in a color that strongly contrasts with your own skin tone.
Or, y'know, your birthday suit is good too.
Hair and Makeup
We list this after apparel because your garments will largely lead any hair and makeup choices you make. If you choose to wear makeup, you'll probably want something alluring, sultry, and mysterious. A bold lip color paired with a modest smokey eye are classic choices you often see in boudoir photography. Since this photoshoot style is largely about a celebration of your whole body, you'll want to avoid any makeup style that's too distracting.
Also, keep in mind that, as we mentioned before, boudoir photography is popularly done in sepia or black and white. As a result, you'll want to keep that fact in mind when picking your color pallet.
As for hair, there are basically two camps. You could have it down and tousled, making it look like you just got busy or in a classy updo. The former goes best with more modern lingerie, while the latter is a perfect pairing for vintage or antique intimate clothing.
Lighting
This is a key element of boudoir photography. Much of the allure and mysterious intrigue comes from moody lighting. Think old film noir scenes; light filtering into the scene through windowpanes or slatted blinds. What you definitely don't want is a stark overhead light casting harsh shadows on your face. That's just generally good photography guidance but especially important in the boudoir photoshoot.
Poses
Posing is the fun part! You've done all the hard work of sorting out location, attire, hair, and makeup, and now it's time to express yourself. The first idea is to be laying down, duh. Think less sleeping starfish and more seductive dynamic damsel. This is where hiring a professional photographer or doing extensive research will really help you. If you're not intuitively flirty, you'll need clear direction on having the best poses and facial expressions.
Another popular idea is to make use of a chair. Channel Flash Dance, sit backward or stand with one foot on the seat. Like if captain Morgan were a total hottie.
Conclusion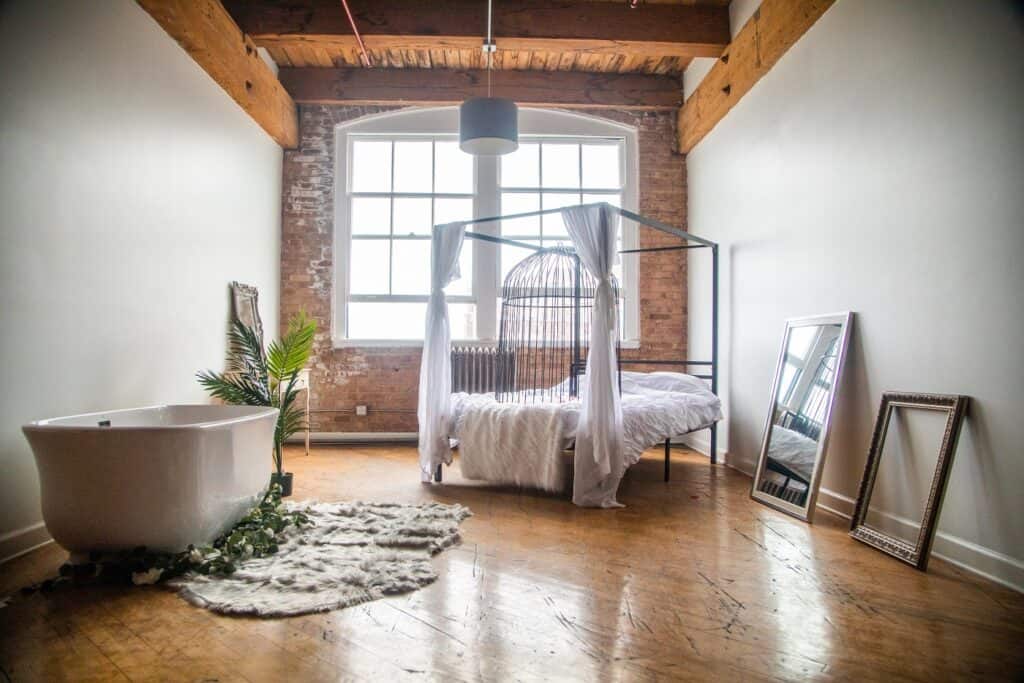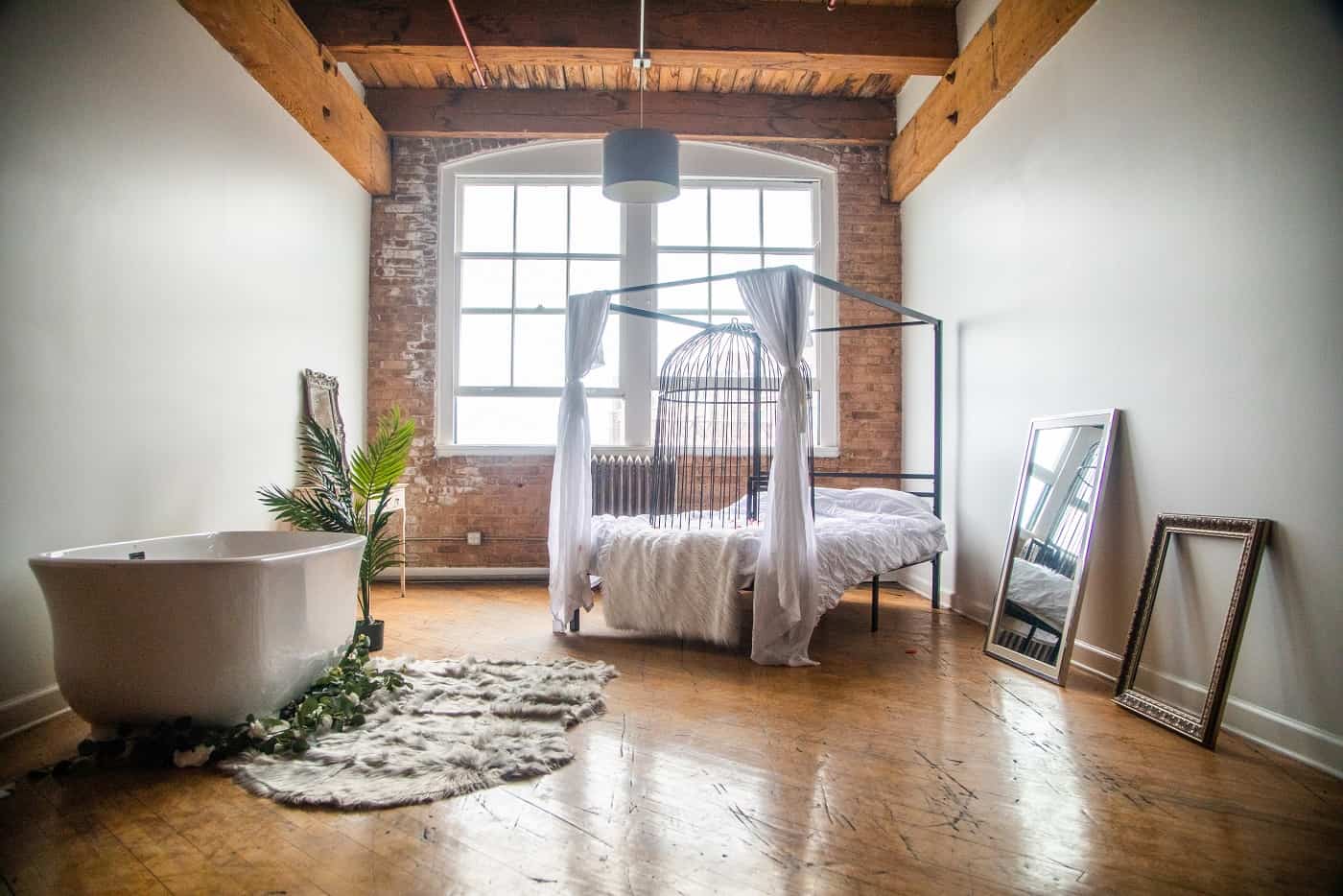 All things considered, the most important step of a boudoir photoshoot is making sure you're totally comfortable. The experience should be empowering, creatively enriching, and memorable. Once you've decided boudoir photography is for you, you'll need to decide if you're taking the photos yourself, with a trusted friend, or with a professional.
With that sorted, you'll need to pick your setting and design the lighting. Then you'll need to decide on lingerie, hair, and makeup. And finally, it's time to strike a pose. We hope we've inspired you to consider this self-celebration and try out boudoir photography in your own way!

Get together somewhere better
Book thousands of unique spaces directly from local hosts.
Explore Spaces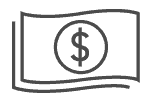 Share your space and start earning
Join thousands of hosts renting their space for meetings, events, and photo shoots.
List Your Space