The 11 Best Boudoir Photographers in Indianapolis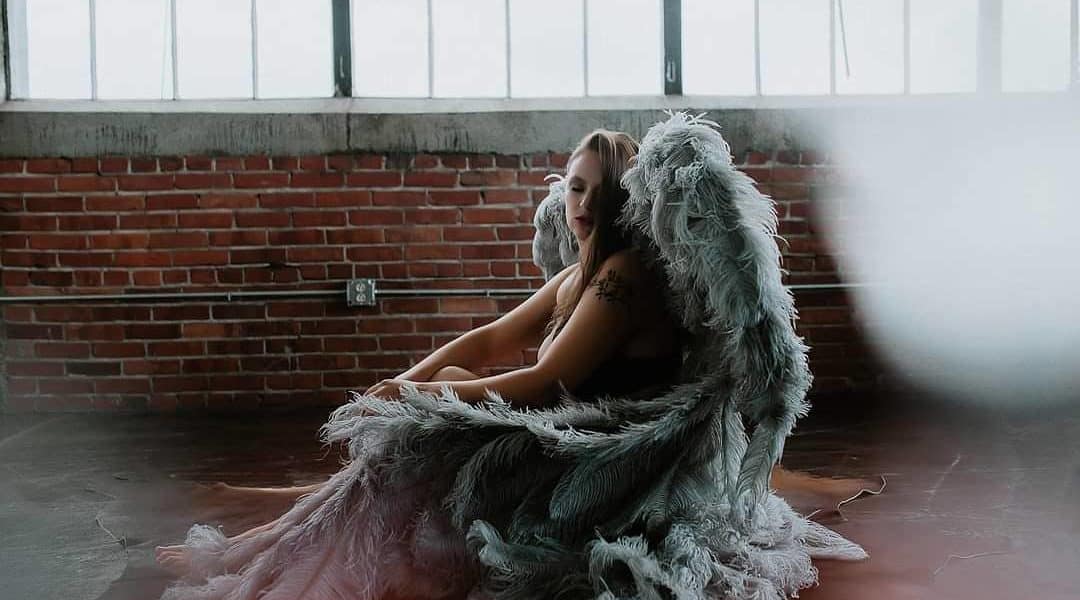 The most talented Indianapolis boudoir photographers have a few things in common: they're adept technically and brilliantly creative. Not to mention their clients rave about their personalities and professionalism, and they push the limits of what boudoir can do. As the largest online marketplace for hourly venue rentals, we at Peerspace provide gorgeous venues for countless creative ventures every day in every part of the country. And Indianapolis just happens to be home to some of our favorite boudoir photographers!
Boudoir as an art form is all about empowerment, celebrating the body as something to be proud of and to delight in. Everyone's nervous about being vulnerable in front of the lens, but time and again clients describe it as transformative. If you're interested in exploring the world of Indianapolis boudoir photography, start your search with these talented artists.
Ashley Cox, the owner of Nine 23 Boudoir, knows a thing or two about picking a good studio space. Nine 23 has a gorgeous light-filled space, complete with exposed brick and a vintage-style couch that's to die for. You'll love Ashley's rich, deep color choices and the moody, evocative tone of her photos. This isn't the airbrushed, glam-photo look — it's fiery, confident, and raw.
Ashley and her all-female team will have a complete consultation with you prior to booking so that they understand your style and boudoir needs. Then on the day of your shoot, the team styles you to bring out your inner vixen to raving success. Be sure to check out all the client testimonials on their website so you can envision your own pending transformation!
https://www.instagram.com/bethanyquinnstudios/
Black-and-white portraiture is Bethany Quinn of BB Quinn's bread and butter. It is a style that in fact pops, owing to its full dynamic range. Bethany often floods shots with bright natural light, giving her subjects a magical glow, which complements the candid, natural feeling of these photos. She also shares boudoir business knowledge with other photographers, enriching and giving back to the Indianapolis boudoir photography community.
Bethany is not only a degree holder from the Art Institute of Indianapolis, she is also a licensed cosmetologist. So you can just imagine how she'll doll you up to prep for an amazing shoot!
Indianapolis boudoir photographer Rachel Moore crafts images that are sultry and intimate. They feel like you've been invited into a real private moment in the subject's life. Rachel also changes up the formula regularly, whether it's a "cloud shoot" in which her subject is surrounded by puffy faux-clouds or some of the best retro pin-up work we've seen in a hot minute.
Not only that, but her studio also focuses on mental health issues. As someone diagnosed with anxiety and depression, Rachel wants her clients to only have a fabulous time during their shoots. And she will go the extra mile to ensure you remember how utterly stunning you truly are from moment one.
For Your Eyes Boudoir is the brainchild of Ben Murray, a veteran photographer who specializes in boudoir. Things we love about Murray: For one, his themed series shoots, which explore concepts surrounding the body and aesthetics, whether that's "Snake Skin" (you guessed it—boudoir photography involving snakes) or "Stand Tall," which puts a spotlight on women with amputations.
The work is beautiful and thoughtful. Another thing we love: The dazzling range of looks employed in his work. You can never quite pin him down, and that makes him a great asset for clients, who can rest assured he'll be able to deliver what they envision, no matter the style.
Cindy Johnson says that she photographs souls that they just happen to be wrapped in bodies. There's a desire there to honestly portray her clients at their most beautiful and natural, and the outcome just so happens to be smoldering and sexy.
Cindy's attitude behind the lens, grasp of light and shadow, and skill in posing and composition certainly earn her a spot among the top Indianapolis boudoir photographers. Look through her portfolio, and you will see women, men, and couples, all clearly enjoying their time on the end of her lens.
The Delicate Studio is run by Maggie Zemanek, a former fashion blogger who's spent a ton of time in front of the camera as well as behind it, giving her a unique eye. Her photographs have a magazine-editorial vibe to them, making them striking and totally shareable.
We also appreciate The Delicate Studio's private VIP Facebook group, a forum for women to speak candidly about boudoir and the photography experience. These social media groups are pretty common in the boudoir photography community, so no matter who your boudoir photographer is, see if they have a group like this!
Tony Gude aims to create photos that tell stories, and his photography shines most when there's a clear sense of artistic collaboration between photographer and model. You'll notice a great deal of variation in his portfolio, both thematically and in terms of editing techniques. Flexibility and adaptability are traits we admire in photographers — it means their work is about the client, not their own creative agenda. And Tony has these traits down pat.
Tony also has a talented team at his that comprises his wife, who helps you pose, and professional hair and makeup artists and wardrobe stylists.
Less is More Boudoir is Livia Villanueva, her natural light boho loft studio, and her years of experience making women feel as beautiful as they are. Her photos are timeless, elegant, and classy, taking creative cues from popular techniques in wedding and lifestyle photography. Villanueva's adept at experimenting with framing and composition — like having fun with mirrors, as in the above photo — and we can't imagine any client wouldn't be thrilled with the results.
Livia specializes in bridal, maternity, couples, and men's boudoir. Check out how she handles all these styles on her website and browse her boudoir pose and prep guide, too.
As an Indianapolis boudoir photographer, Jo Thomas intends to make her mark by providing a luxury service for everyday women. She sees boudoir as a catalyst for self-expression and confidence, and believes that "women who invest in themselves go further." We couldn't agree more. Her photos are well-lit, with pleasing contrast and eye-catching color.
She also operates a VIP Facebook group called Empowered AF by JoJo Photography! No matter who you are, Jo Thomas has the skills to give you exactly what you're looking for
Nicci Marie's aesthetic sense is her strongest gift. Hallmarks of her style include muted colors, vintage sensibility, florals, and moody lighting. Her photos are absolutely evocative, and they drip with romantic, cinematic style. We can't get enough. Nicci believes in celebrating each of her clients, and although she knows that boudoir is fun, she also takes it seriously — she sees it as helping someone along in their journey of self-discovery and self-love.
We also love how Nicci describes the power of women and photography. "Women are multi faceted. They are complicated. They fulfill many roles over the course of their lives, sometimes multiple roles in a day. All roles are okay, and worthy of being photographed. Boudoir photography is about telling YOUR story. Demure and powerful. Sensual and seductive. Submissive and dominant. Love and loneliness."
Alexis Nicole is a prolific wedding and portrait photographer, and she carries those editing and lighting styles into her breathtaking boudoir photography. Soft lighting, jewel tones, and golden light abound. We're particularly fond of her close shots, which put you up close and personal beside the subject, fostering an immediate sense of intimacy.
As a cool bonus, Alexis also sends her clients away with a few steamy Polaroids to take home. She also personally designs the perfect boudoir session package tailored to YOU. Overall, she's just awesome and the kind of client-focused photographer we adore
We couldn't have a list of the top Indianapolis boudoir photographers and leave our the team at Rogue Images. In fact, they are one of Indy's most popular portrait studios, specializing in weddings, senior portraits, and family images. And then there's their Rogue: Blush boudoir studio! This is definitely one of the more lighthearted and playful boudoir images we've seen, with fun lifestyle props and cute outfits galore. And all of their images look sensational to boot.
Indianapolis boudoir photographers rely on Peerspace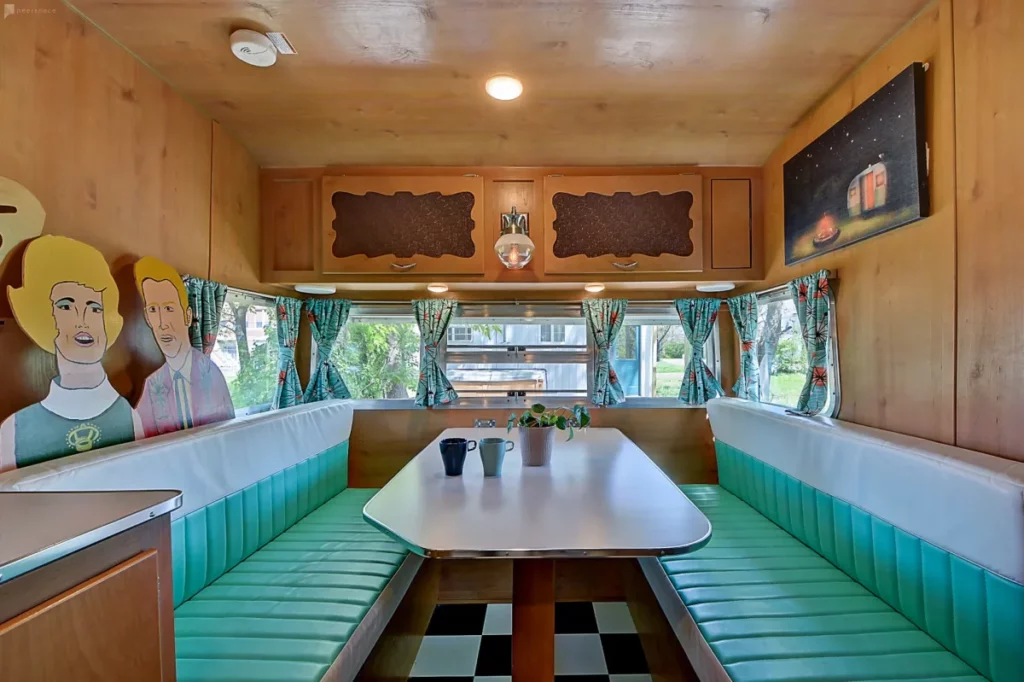 If you're in Indianapolis, you're in luck.You not only have access to all these amazing photographers, but you also have access to countless incredible Peerspace venues to hold your boudoir shoot!
The Indianapolis boudoir scene is growing and evolving, with a host of talented artists pushing the boundaries of what the genre can do. We love seeing it, and we can't wait to see what these photographers produce in the years to come. Reach out to your favorite, peruse some awesome Indianapolis photoshoot locations, and let those creative juices flow.



Get together somewhere better
Book thousands of unique spaces directly from local hosts.
Explore Spaces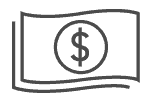 Share your space and start earning
Join thousands of hosts renting their space for meetings, events, and photo shoots.
List Your Space