The 8 Best Boudoir Photographers in Riverside
Boudoir photography is one of the most daring forms of portraiture you can sit for—it reveals both a lot of skin and flashes of your soul, and it can be a transformative experience as well as a celebration of the human form. It can also be difficult to do right—balancing the right amount of sexiness without looking overdone or worse, tacky. If you are looking for Riverside boudoir photographers to transform you while still staying true to your essence, any of the following shutterbugs will work wonders. Some are minimalists, others have client closets with angel wings, but all are rockstars in their field.


Sandra and Carlos Sosa are a dynamite photography team serving all of the Inland Empire. Specializing in capturing love—whether during wedding vows, between a mother and her unborn child in their maternity shoots, or the radical self-love it takes to strip down for a boudoir session.
They are great to work with if you want goddess-like maternity boudoir shots—all the chiffon, ruffles, and gorgeous styling you can handle. If you're not expecting and want a fully feminine boudoir shoot, they can do that, too! We love how they use the female form as a standalone art piece, showcasing curves and emphasizing everything that is wonderful about the body.


Kayla McDaniel is one of our favorite Riverside boudoir photographers for her mastery of the intimate portrait. Her photos are a celebration of women—not just their strong and beautiful bodies but their strong and beautiful souls. A boudoir shoot with her includes plenty of gorgeous pictures, sure, but it is about the experience of being seen for who you are in this moment, not about some unattainable dream of perfection.
Her portfolio is powerful—full of people inviting the viewer into their private worlds, if only for a moment. In addition, her up-close compositions enhance the feeling of intimacy and make her a stand out as a portrait artist. We especially love the timeless quality in her black and whites—using lower contrast editing gives her portraits an eternal beauty.


Located just outside of Riverside in Claremont, Julia Kay wows with her artistic boudoir shots. Making great use of natural light and the way shadows play upon the body, she creates sultry portraits that celebrate the sexiest version of yourself.
As a dedicated boudoir specialist, she knows how to flatter ALL body types and shapes, so don't fool yourself into thinking that you aren't perfect exactly as you are—she is sure to show you your unique magic. If you want tasteful studio shots or want to bare all for the camera, Julia is right for you—there is both classic glamour and a modern sensibility in her work, especially her nudes. 
Serving the entire Inland Empire with her own special combination of moody and sensual bodyscapes, Joy is equally attentive of your experience and the awesome photos you will end up with. Working with you to decide what you want your shoot to be—from natural makeup to full-out glam, boyfriend sweaters to implied nudes—it's all about making your shoot and shots feel personalized to you.
Her style is always tasteful—definitely one of our favorites if you want to do a sheet session—as well as artful. Playing with barely-there fabrics, as well as dark shadows and silhouettes give her portfolio an emotive feel while remaining hot, hot, hot. 


Meli Madero's photos make for excellent gifts—for yourself, for a significant other—and they are all about making you feel like an absolute siren. Her style leans more towards the glamourous, often including hair and makeup in your package—meaning lingerie, great studio lighting, and flattering natural lighting.
If you have an outdoor location in mind, she is as comfortable outside her studio as in, so you can be free to let your adventurous side show. She is the perfect photographer for you if you want to let your personality shine through and want a dedicated boudoir enthusiast behind the lens.
Kersten Carrington is one of our fave Riverside boudoir photographers for the emotion that she brings out in her subjects—pensive, playful, and everything in between. A talented portrait artist, she brings out the best in you, the real you, while helping preserve the memory of you as you are in this moment.
As a body positive artist, she won't Photoshop you into a barely recognizable version of yourself—she stays true to your style while making you see the most beautiful parts of yourself. Choose her if you want to look both enchanting and authentic in your boudoir shoot.


Ashleigh Long is our go-to choice if you want a boudoir-style maternity shoot or a milk bath. Her eye for styling is unparalleled, as is her eye for the moment when your guard drops ever so slightly and your heart lights up your face. If you want a joyful session, with plenty of laughter and just the right amount of sexiness, choose her! As a bonus, she does all kinds of portrait photography. so she can capture all your milestones and document you any way you like as the years pass. 


If you are looking for a Riverside boudoir photographer with a lifestyle edge to her work, Natasha Glenn is your dream! Priding herself on a classy experience, her photos feel intimate and real—think on-location shots in a home setting for an added touch of intimacy, as well as bathtub shots for a serious dose of sexy.
Serving all of Southern California and inspired by traveling, she is happy to offer her skilled eye just about anywhere you feel comfortable. If you want to work with a photographer that gets you and combines touches of your being with your gorgeousness, choose her! 



Get together somewhere better
Book thousands of unique spaces directly from local hosts.
Explore Spaces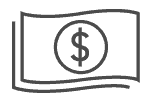 Share your space and start earning
Join thousands of hosts renting their space for meetings, events, and photo shoots.
List Your Space