The 10 Best Boudoir Photographers in Tallahassee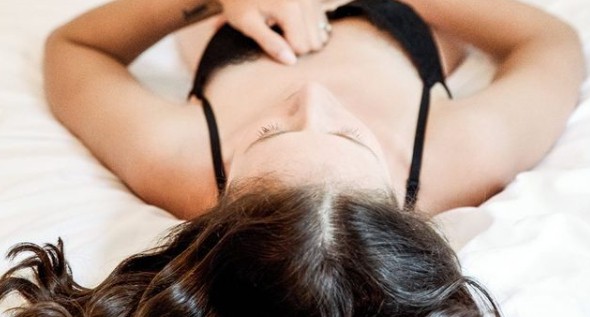 Any experienced photographer will tell you that the most difficult thing about their job is to put their subjects at ease and capture them in the most authentic way possible. When it comes to boudoir photography, where self-image and vulnerabilities are at stake, the sensibilities become more important than ever. Today, we celebrate these sublimely talented Tallahassee boudoir photographers, not just for their artistry and undeniable talent but also their ability to see boudoir photography as an ever-evolving art form. Let's take a look!
One look at photographer Courtney Wahl's Instagram is all you need to realize just how unfiltered her captures are. Devoid of any edits or touch-ups, and with the absence of distracting props and loud colors, her subjects have never looked more human.
Equally adept at wedding photography, Wahl has found a way to effortlessly mix both wedding and boudoir photography for brides who want to amp up their photoshoots. Minimal, soothing, and incredibly real, she's one of the top Tallahassee boudoir photographers whose work cannot be missed!
We absolutely love how experimental Jennifer Powell is when it comes to capturing her subjects. Whether it's the symmetry lace shot in close-up, shiny red stilettos pulling a jockstrap, or a black electric guitar making its way between the thighs, there is nothing that Powell can't do. After all, would other Tallahassee boudoir photographers imagine a guitar making a cameo in boudoir photography?
Powell rarely has her subjects rarely look into the camera, and boy does the decision pay off. The attention is fully directed at all the components that comprise boudoir photography — soft fabrics, cozy bed as a set prop, warm lights, and of course, Powell's masterful photography.
If Independent cinema had a counterpart in boudoir photography, we'd trust Taylor Nicole to be the woman for the job. Her work is a significant reminder of how important color palettes, lens focus, visually pleasing framing, and rare props are when attempting this art form.
An LGBTQ+ ally, Nicole makes sure that her subjects are seen for who they truly are. It also possibly stems from the fact that she has a plethora of experience in portrait photography and knows what it takes to create meaningful and important art. She's our top choice of all Tallahassee boudoir photographers for anyone who wants to be unabashedly themselves.
For Tallahassee boudoir photographers like MJ of Firefly Photography, unique compositions are everything. We'd like to assume she does away with any idea and concept that does not add value and substance to her photographs. The white embroidered fabric has never looked this good against a pitch black backdrop. Wooden logs used as side-table props have never made boudoir photography feel more raw and personal. While her Instagram is a mix of different types of photography, one can easily navigate the boudoir gallery on his website and book a creatively stimulating session.
Thank god for Ernest Pierre — 80's pop culture, neon colors, transformative make-up, and satin sheets have made a much-needed comeback if only this time in boudoir photography. Every photograph of his is a masterclass in compositions. Pierre's use of colors and negative spacing is a rare but welcome departure from the usual antics often employed by some Tallahassee boudoir photographers.
He also doesn't hold back from using bold backdrops when capturing his subjects. And the Tammy Faye-sque makeup is anything but ordinary. It's like being teleported to an old Hollywood movie set (and we are not complaining.)
If you think Heather Drymon compares to other Tallahassee boudoir photographers, taking a glance at her exquisite captures might change your opinion for good. Give her any setting, light, props, and mood board to work with and she will easily produce the most breathtaking images. In fact, a lot of her work also includes expecting mothers who want to be captured at their sensuous best. And they always are.
Drymon's work instantly takes us back to the era where analog photography used to reign supreme. The frames are visibly well thought-out, and her subjects look at ease when left in a room with Drymon. And the results are for everyone to see.
The rawness with which Morelia shoots her subject is inexplicable. It is some stellar work that demands attention. Beneath the flashy props and bright fabric is the genius that goes into designing these compositions. Every angle has to be thought out. Every detail has to mean something. Nothing in the photograph can feel redundant.
Morelia also dabbles in portrait, lifestyle, and fashion photography, but it's hard not to notice the visual similarity of her as an artist when examining her work. And she succeeds in more ways than possible.
There is no doubt Makenzie Geiger is a fully realized artist. Her understanding of compositions and what not to reveal is extremely refreshing to witness. Pale colors, grainy filters, strategically cropped frames, and perfectly imperfect set props are all a visual treat, to say the least.
What makes Geiger truly approachable is the simplicity with which she presents her work. Whether it's her website or Instagram feed, both aspiring artists and prospective customers can look up to her work and appreciate her immaculate talent.
Boudoir photographer Lauren Kolling's work is not only fiercely glamorous but also intimate. Her vast experience in portrait photography surely helps in this art form, where authenticity and glamor go hand in hand. Her 'gram is a virtual treat for anyone who wants to explore the different components that make boudoir so interesting.
Kolling's fitness photography is equally enrapturing, and her choice of both warm and cool palettes render the much-needed visual feel across all forms of photography that she pursues. We love how her photographs can be minimal yet still leave so many easter eggs to discover.
Remember the meticulously done-up American houses in Mad Men with large chest drawers, slick flooring, and huge metallic window frames? Haley Fillmone brings all of those back and effortlessly puts them to use in her spectacular photography. The floral green curtain is an added touch, obviously!
But for Fillmone, it's equally important to show women like they want to be seen. Flattering angles, soothing color palettes, and aesthetically composed shots, all make her one of the best Tallahassee boudoir photographers there is.
Bold and beautiful in Tallahassee
Boudoir photography is a very intimate and personal art form. It requires a lot of patience, comfort level with the subjects, and an experimental bent of mind. The more open you are to trying new techniques, the better your portfolio will be. These Talllahassee photographers have not just aced this popular form of photography but have also been constantly reinventing themselves. And their extraordinary work is a testament to that.

Get together somewhere better
Book thousands of unique spaces directly from local hosts.
Explore Spaces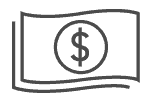 Share your space and start earning
Join thousands of hosts renting their space for meetings, events, and photo shoots.
List Your Space