The 9 Best Boudoir Photographers in Vancouver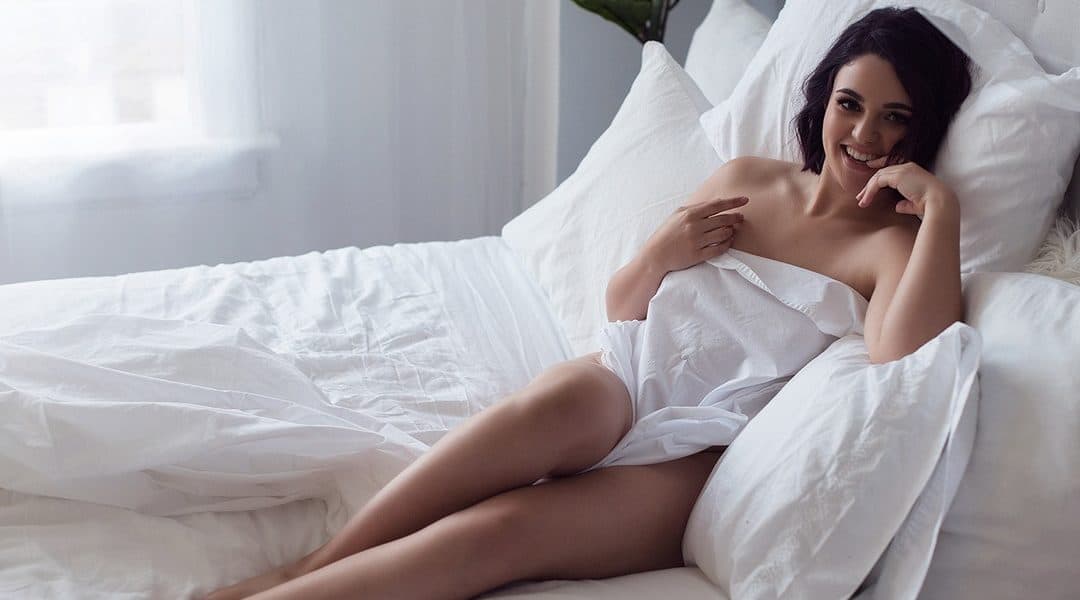 On the lookout for the best Vancouver boudoir photographers for your next project? We at Peerspace completely understand and support your vision. In fact, as the largest online marketplace for hourly venue rentals, we work with creatives every day. It's our mission to help anyone and everyone secure incredible locations for their projects, meetings, and events. Click the link and check out the incredible spaces we have available near you. After checking out our favorite Vancouver boudoir photographers, that is!
With British Columbia being home to a variety of world-class photographers, we weren't surprised when we went looking for the most talented Vancouver boudoir photographers and found tons of them! These artists impressed us with their own unique voices, artistic visions, and stunning portraits. It can take a lot of courage to look into boudoir photography. However, if you're camera-shy, rest easy. These are all pros of the utmost caliber. Check out their amazing work!
The all-female team at Gloss has it all — years of experience, a commitment to providing a fun and fabulous photo session, and talent to spare. The entire team supports the mission of providing a fun, "girly" space for you to feel amazing at an approachable price point.
Marcee is the studio manager and lead photographer, a position she has earned with her lifelong passion for photography and her decade-plus experience as a boudoir portrait photographer. With a hair and makeup team getting you glamourous and Marcee's expert direction, you are sure to have fun! 
Consistently ranked as one of Vancouver's best photography studios, Lux Boudoir is led by Kari Heese, a multiple-award-winning photographer. Working with a team consisting of a makeup artist and hair stylist, the "Lux ladies" are committed to making you feel like a queen. In fact, they provide more than just beautiful photos — they want to gift you with an experience like no other!
As a bonus, their studio is seriously gorgeous. It's full of natural light (great for smoothing skin) and tasteful décor. Plus, they even have a city view for photos that are extra special. Along with classic boudoir, the team specializes in bridal and maternity boudoir shoots. Take just one peek at the before and after photos to see just how transformational a session with these talented ladies can be. We also adore their client testimonials! Here is just one example to show you what we mean: "I was holding back tears while looking at these beautiful photos of myself. I have never seen myself in that light before as a strong beautiful sexy woman. All I can say is DO IT!"
Delilah Summer Rayne is one of our favorite Vancouver boudoir photographers for her authentic style and her celebration of the human body. Since boudoir photography is about vulnerability as much as is it about looking gorgeous, the photographer needs to be empathetic and experienced. And Delilah is exactly that.
With her careful guidance, even the most camera-hesitant feel comfortable while being their truest selves. If you want a boudoir session to ratchet up your self-love level, definitely choose her! Just a note: In her quest for authenticity, her website and Insta feed are not entirely safe for work, but they are the work of an artist.
Jessica Rae wins our most inclusive Vancouver boudoir photographer award. She loves empowering women through her authentic lifestyle approach to photography, but she also works with men and non-binary folks! She creates a completely safe space for you to express yourself and leave feeling empowered.
Her focus is intimate portraiture, meaning that while you will absolutely get a set of stunning photos of yourself, you will also get a peek at the vulnerable, beautiful you that you don't always get to see. A non-judgmental photographer who also has amazing editing talents — sign us up! We also adore Jessica's words of wisdom when it comes to preparing for your shoot. "The best advice I can offer is to just commit to the experience. Let go of your inhibitions and negative thinking. Trust the person you have agreed to letting capture you in such a raw state. The payoff is worth it. This is not just a photo session it's an experience like none other!"
Pamela is a Vancouver boudoir photographer for the modern woman. While she will absolutely position you for flattering angles, she is also about tailoring the experience to your personality. Her work is authentic and her mission is to celebrate the beauty of everybody in front of her lens. Along with classic boudoir, maternity boudoir is Pamela's specialty.
She says, "If you had any doubts, I'm here to remind you, you're beautiful! Inside, outside, all sides! Even in your peculiar imperfections, your moments where you think you could have done better/said better—there is beauty". We couldn't agree more — you are beautiful, and Pamela is the perfect photographer to show you!
Expertly blending her experience and her passion, Vancouver boudoir photographer Marissa has won us over with every portfolio of hers we have flipped thorough. There is something of the free-spirited and wild woman in her portraits. You'll see tasteful nudes shot outdoors as well as boho-styled indoor shoots as part of her repertoire.
In fact, her work is the perfect example of a certain carefree je ne sais quoi. We love her simple editing as well, with only a hint of warmth. It gives it a timeless look — preserving you in all of your wild abandon for years to come. 
Alan Bailward is the perfect Vancouver boudoir photographer for you if you want more of an editorial style for your portraits — think lingerie ad meets portrait. He is a classic portrait photographer who also takes boudoir images that are similar in nature — sophisticated and true to the individual.
Alan's style brings out your sensuality without being over the top, XXX-rated. In fact, we like to think of it as more of an everyday kind of sexy. He also serves most lower mainland BC, so if you're anywhere in the area and want tasteful boudoir photos, he's a great choice. 
They're not exclusively Vancouver boudoir photographers, but with their main gig in wedding photography, you know the duo behind Isle + Oak know their way around their camera settings. Sam and Chris are two completely authentic humans and their passion for photography is evident in everything they do.
We adore how their different but complementary artistic visions guide them. Their work is moody and emotional, which is perfect for a boudoir session. It enhances the sensuality and exquisite vulnerability of the moment. 
A photographer for love in all its forms — especially between partners and within the self, Paige has a documentary style that is especially appealing in boudoir work. She has a knack for capturing those in-between moments, the times you let your guard down just enough to get a glimpse at the powerfully gorgeous person underneath.
Her style is all about empowering her subjects, so she will gently guide you into poses that the camera loves. Or, if you're more comfortable without too much direction, she will let you flow into what you feel is the best position. You can see love in each and every photograph she takes, and it's for that reason we love her work.
Jennifer Williams has been busy setting the Vancouver boudoir scene on fire for the last several years. She was already a photographer when she had her own boudoir session to gift her partner some beautiful photos. During the shoot, Jennifer realized the experience itself was more of a gift for herself! Since then, she has wanted every woman who stands in front of her camera to feel that same incredible freedom. And looking through her portfolio, we see images of powerful women taking control of their sensuality and believe she totally hits it out of the park.
We also love how Jennifer characterizes her work. "What sets me apart from other boudoir photographers is my commitment to providing a safe and encouraging environment where my clients can learn to let go of self judgement and appreciate the person they see in the mirror". Works for us!
Peerspace loves Vancouver boudoir photographers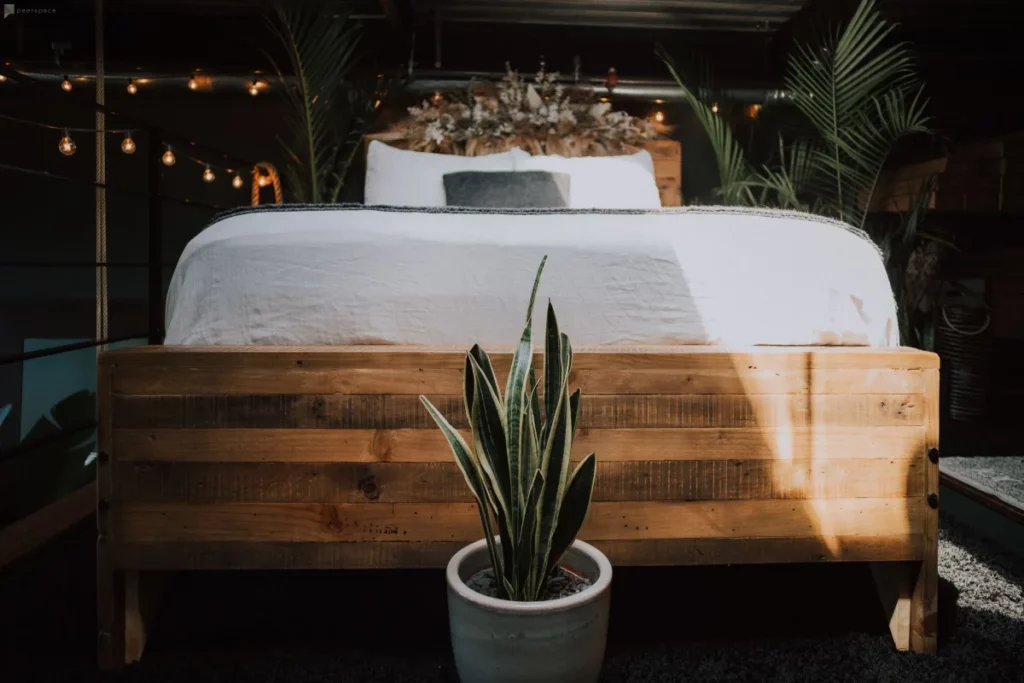 We hope this article has helped you narrow down who you want to work with for your boudoir shoot! And if you're a photographer in Vancouver looking for new spaces to shoot in, check out Peerspace. We have hundreds of sensational venues in Vancouver alone, all available to book by the hour. All spaces are owned by locals who curate stunning venues to suit unique creative tastes. Explore all the amazing spaces near you by clicking the link!

Get together somewhere better
Book thousands of unique spaces directly from local hosts.
Explore Spaces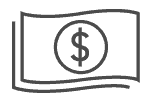 Share your space and start earning
Join thousands of hosts renting their space for meetings, events, and photo shoots.
List Your Space