City Photography: What to Know and How to Nail It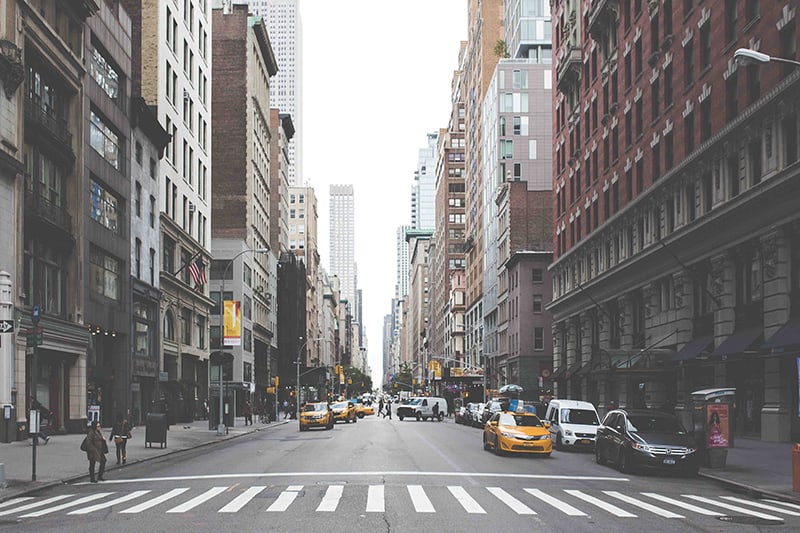 Cities, by their nature, are bustling with life and energy, making them exciting subjects to photograph. The thrum of human activity means we are never without something to focus on, whether the rush of passers-by or the weatherworn sign urging those on the street to come in for a coffee. It might seem overwhelming, and you might not know where to start, but with these tips and tricks on city photography, you'll be well on your way to mastering the urban environment. 
Lines, rhythm, shapes, and symmetry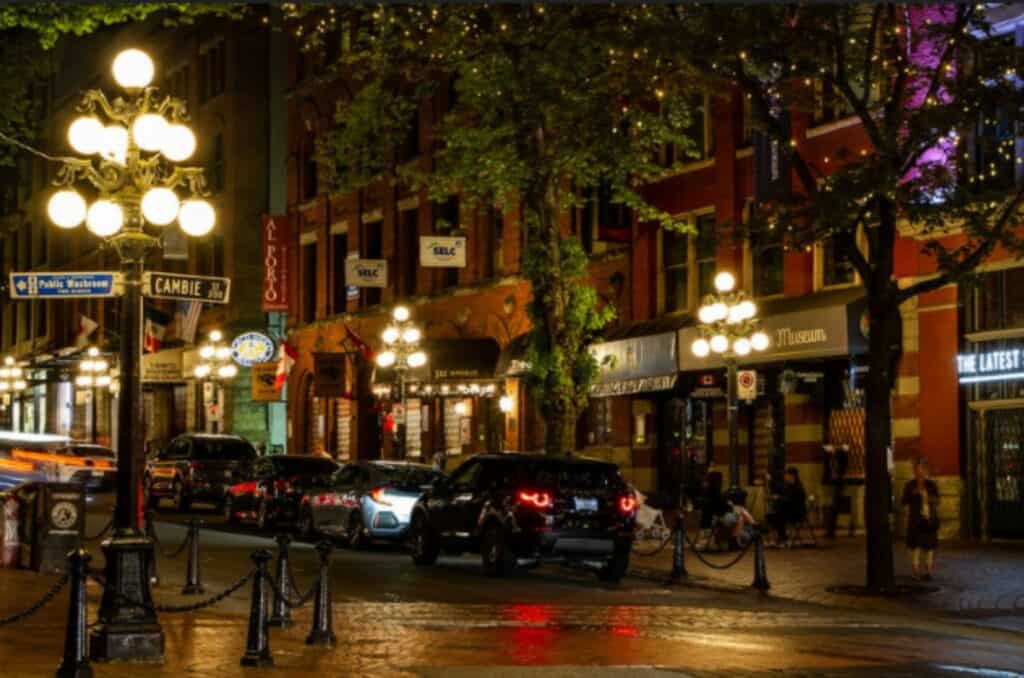 There is perhaps no better way than city photography to focus on photographic standards like line and form. Especially when using a telephoto lens, you can punch in on the distinct lines, the repetition of the windows, the harsh shadows throwing themselves across a building's façade, the geometric patterns of paving blocks, or the graceful curve of an overpass cutting across the sky.
In this same vein, we proceed to our second point.
Creative framing in city photography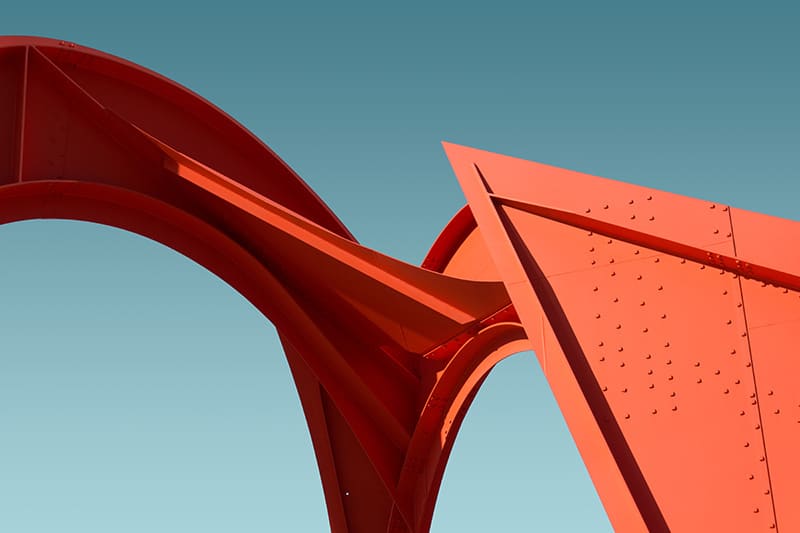 When photographing the shapes, lines, and forms created by architecture, we should think of techniques utilized by the likes of Lucia Moholy of Bauhaus fame, who instinctively shot through open windows at the subject beyond, allowing the window-frame to create a natural border around the image, sometimes even cutting off the top of the building. This goes against our natural inclination to show our subject fully, but remember the adage of "less is more." 
Shoot through doorways, from under bridges, out of windows, even into windows, all to add a little bit of visual intrigue to your photographs. You know what a building will look like, more or less—barring extreme examples like La Sagrada Familia—so don't be afraid to focus on a snapshot image of the stairwell or the wrought iron details a fence.
What does it look like if we zoom in on those lines without context, almost creating an image in the abstract? What happens if we position the camera in different angles, rotating so that what should be vertical is now horizontal? Experiment, experiment, experiment! 
Shoot at a higher f-stop
Another interesting trick shooting with a telephoto lens is to increase the f-stop and create dynamic images with features of the foreground and background in equal focus.
The results can be almost perplexing, forcing the perspective to appear as though one building is all but touching another. But, in reality, they are a significant distance apart. When dealing with large structures or skyscrapers, this can lead to many interesting and unique images. 
Shoot in all weather conditions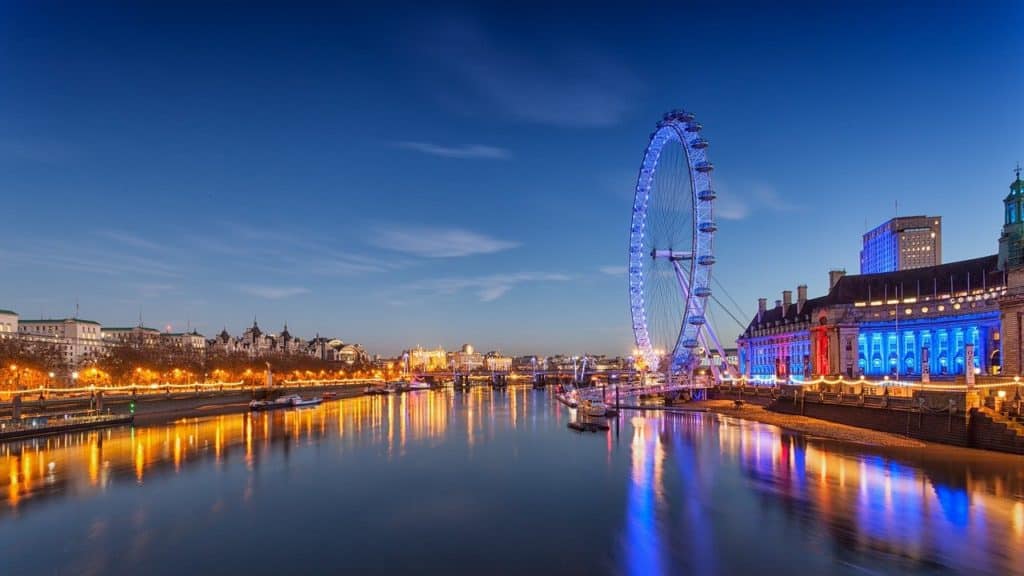 It's easy to think that blues skies mean good photos, but a touch of undulating clouds or whispers of an incoming storm can often provide a much richer, more visually engaging photograph. Notice how the lighting changes, how the mood shifts, and how people in the city react to the changing environment.
A street full of colorful umbrellas can be a much more interesting shot than grimacing businesspeople squinting against piercing sunlight. Rain during a city photography shoot also means you can shoot reflections, which can be a gratifying moment for the photographer. 
Change your perspective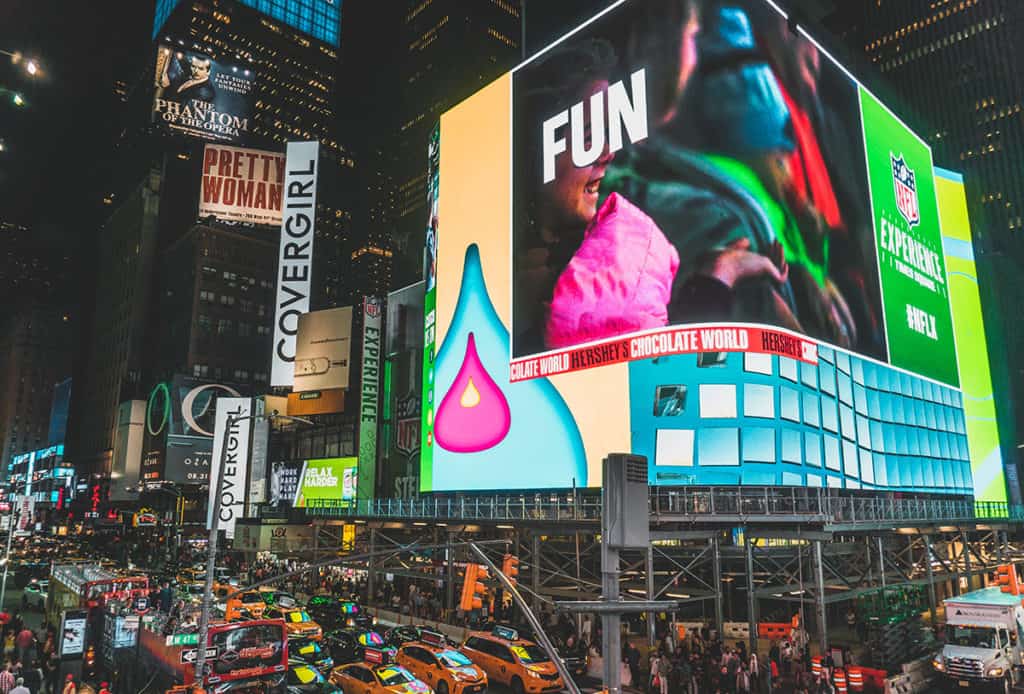 When shooting in a popular or familiar setting — think Times Square, where everyone and their mother has a camera out — the best thing you can do for your city photography is changing it up.
Find a different angle, whether from higher up or lower down, from the back, or even facing in the "wrong" direction. You've seen and admired the pictures that come from famous moments in history when the photographer has, for example, turned their lens towards the crowd rather than towards what everyone is looking at.
Those reaction shots are often more precious in the years to come, and you can incorporate that mindset into your city photography. 
Shoot in black and white
Cities are practically begging to be shot in black and white — a practice that gives your images higher contrast and increased mood and atmosphere and allows the viewer to line and form without being distracted by color.
Shooting black and white is especially great for cloudy or moody weather, as the details in the clouds become more apparent and a little scarier, adding richness and depth to your photos. 
Go out each day with a different lens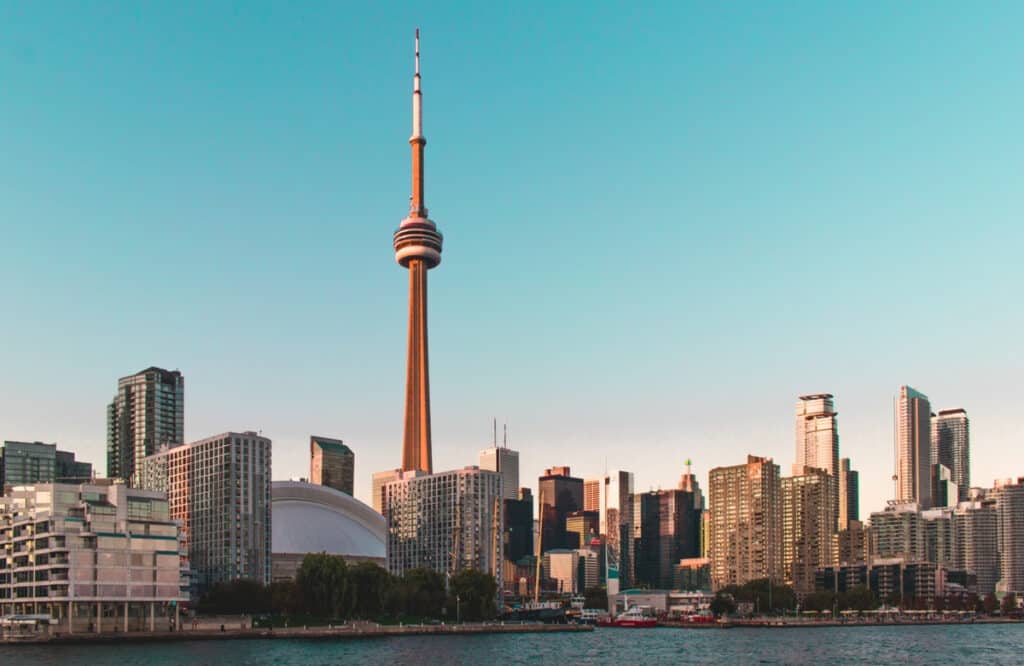 If you're going to be in the city for a couple of days, one of the greatest gifts you can give yourself is the freedom to spend each day with a different lens. Pick one, don't pack a second, and go out.
The next day, change your lens, don't pack a second, and go out with that one. Shooting on one lens at a time, especially if it's a prime lens, will force you to view the world through that singular perspective. And you'll soon find yourself collecting shots you otherwise might not have gone for.
Plus, it alleviates any guilt you might feel for having the "wrong lens" on in a moment. There is no wrong lens—cities are the perfect location for experimentation, as there is always something to capture at any focal length, and this is your opportunity to see it. 
Use filters
With the hustle and bustle of urban life all around you, it might be tempting to set up on a busy thoroughfare and do some long-exposure shots, and for this, you'll definitely want to have some ND filters on you. 
Shooting with a circular polarizer will also help you in the city environment if you're shooting on a bright day, allowing you to tone back the sky's brightness while still keeping the foreground properly exposed. Using colored filters can also be a fun experiment, and if you're shooting black and white on film, you can apply red, yellow, or orange filters to enhance contrast.
Shoot at night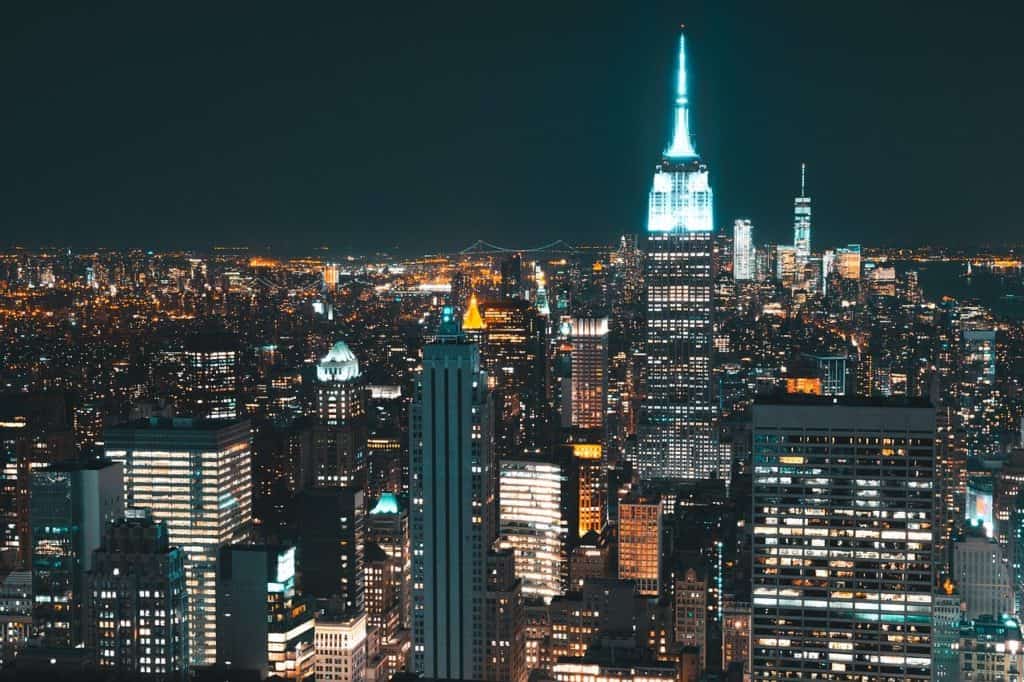 The city is ever-changing, and an area you visit during the day might have a completely different vibe in the evening and night-time. Consider going out with a tripod or monopod, or lean against the nearest pole if you plan on taking a shot handheld.
Notice how the lights play against the buildings at night and how the people move in darkened streets. Sometimes the less you see, the more the photograph speaks to you. Don't be afraid to allow your city photography photos to plunge into darkness from time to time. 
Some practical tips
City photography generally means lots of walking, so keep an eye on the weather forecast. Ensure you wear your comfiest shoes and dress in layers if the weather is likely to vary dramatically throughout the day.
Consider added safety measures when engaging in city photography. Check which areas are safe to visit during the day and which should be avoided at night-time…especially if you're going to be using your nice, expensive gear! 
Bring a tripod, especially if you plan on shooting at night, and bring snacks and water with you. Even the best photographer won't get very far on an empty belly!
The city is a fantastic canvas for the photographer and one which lends almost endless possibilities. Whether it's the city where you live or somewhere you're going on vacation, these city photography tips and tricks will have you snapping some of your best shots. So get out there and show us what you find! 
Get together somewhere better
Book thousands of unique spaces directly from local hosts.
Explore Spaces
Share your space and start earning
Join thousands of hosts renting their space for meetings, events, and photo shoots.
List Your Space