The 9 Best Cityscape Photographers in Boston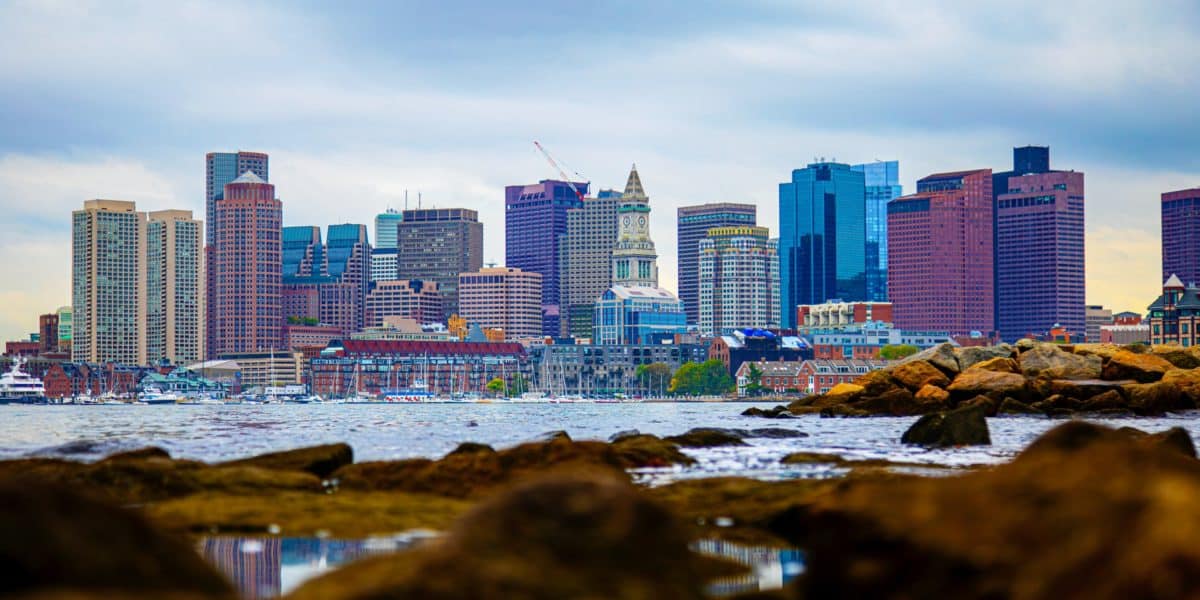 Boston's storied history and historic preservation brings millions of visitors to the city each year. Although Boston might bring to mind picturesque cobblestone streets, quaint Irish pubs, and boats docked in the harbor, it's also a booming metropolitan center. This combination of old meets new is what makes the Boston cityscape so unique and arresting. Whether you're looking for a piece of art to brighten up the living room or simply want to admire awe-inspiring works of art, these Boston cityscape photographers — listed in no particular order — are sure to impress.


Amy Honan Rodriguez's work is all about perspective: if you think you know how a building, vista, or skyline looks, her photography will prompt you to look at what you thought you knew in a whole new way. Novices often try to claim that this is the result of fancy equipment and vision-bending lenses, but we know enough about photography to know that equipment means nothing if not in the hand of a pro with a sharp eye and fresh take on the world.


We were first taken in by the depth of Char's cityscapes, as if we were looking at world we could walk right into, and which held endless possibilities for discovery. What we especially love, though, is Char's use of small elements of the built environment to frame her view of the cityscape.
For instance, one shot might be of a cathedral framed by the edges of the cutout in a decorative iron grate. Not only is the effect playful, giving us a sense of the personality of the photographer, but this also transmits a sense of wonder that turns the most public places into intimate experiences. Char, a medical student who began taking photographs during her downtime, is one of our favorite kinds of artists to discover. It's incredible how a unique sensibility can flourish when undertaken as a recreational pursuit.


We're not sure if this best Boston cityscape photographer loves to boogie, but we do know that he loves the nighttime. Often, Orlando's work gives the impression of an architecturally sophisticated city bathed in romantic moonlight—the kind of town that might make you want to trade a night out for a simple midnight stroll.
Orlando also takes full advantage of the beautiful harbor, using the reflective quality of water to magnify light and color in his work. He also seems to be aware of the emotional range that water has when working as a supporting character in a photo. For instance, a choppy sea can bring drama to an otherwise mundane overcast day, while the a placid lake can bring a peaceful element to the an image whose focus is bustling city streets.
A photographer for the National Historic Preservation Society, this brilliant Boston cityscape photographer truly lets the subject speak for itself. That is, each building and vista he photographs is elegantly framed, no frills about it. His appreciation of architectural design and city planning is what shines through in his understated work.


Boston cityscape photographer Chris Quimby often shows the city that is his subject as the seasons turn. His photographs of Boston in the fall remind us of what fall is all about, and his shots of the city through the icy branches of winter trees are otherworldly. One thing we love most about New England are the well-defined, fully expressed seasons, and Quimby's work was a great reminder. There's also a strong interest in the intersection between the built world and nature in all its wild glory, making Quimby's work especially unique and thought provoking.


There's a softness and romanticism to Maddie Yardley's work that's truly lovely. Her penchant for peachy-sepia color palettes in particular endow her photographs with a vintage quality that vibes well with such a historic city as Boston. If you love autumn leaves, golden hour street scenes, and cinematic noir-like snow-covered city blocks, you'll love Yardley as much as we do. It's no wonder she's among the top Boston cityscape photographers.
Arguably nobody on the planet captures Boston in the winter as beautifully as Neal Kumar. Kumar has shot cities all over the world, but lucky for Bostonians he's based right here in town. His extremely popular Instagram account features work shot only with his iPhone, which just goes to show you—the tools don't make the artist.

Roberto Farren cut his teeth in nature and landscape photography, which is where he established his love of liminal spaces and hours. Many of his cityscapes, dominated by clean, modern, metal, concrete, and glass structures, are softened by the blue light of dawn or the glow of the golden hour. He also, occasionally, shoots aerial photographs and is no stranger to the film world. The latter certainly accounts, in no small part, for his interest in creating mood and using light to do so.


What does Dave long have that some of the other Boston cityscape photographers out there do not? First, a lot of experience—Long is a veteran of the industry. Nature, and the intersection of urban structures and the natural world, has been a thread throughout this list, but Long's work is, perhaps, the urban work, here, that displays nature most prominently. Flora and Fauna vie for equal attention in his cityscapes, at once creating a balance/tension that is incredibly pleasing and thought provoking.


No matter where you are, stay curious!
The great thing about cityscape photography is that it invites us to look—with intention—at our surroundings. There's so much beauty in Boston, so much wonderful architecture and so many eclectic sights, that it'd be a pity to stop appreciating them. We hope these Boston cityscape photographers help remind you of all the cool things to see that are around us every day.



Get together somewhere better
Book thousands of unique spaces directly from local hosts.
Explore Spaces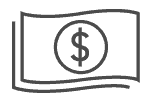 Share your space and start earning
Join thousands of hosts renting their space for meetings, events, and photo shoots.
List Your Space