The 9 Best Cityscape Photographers in Chicago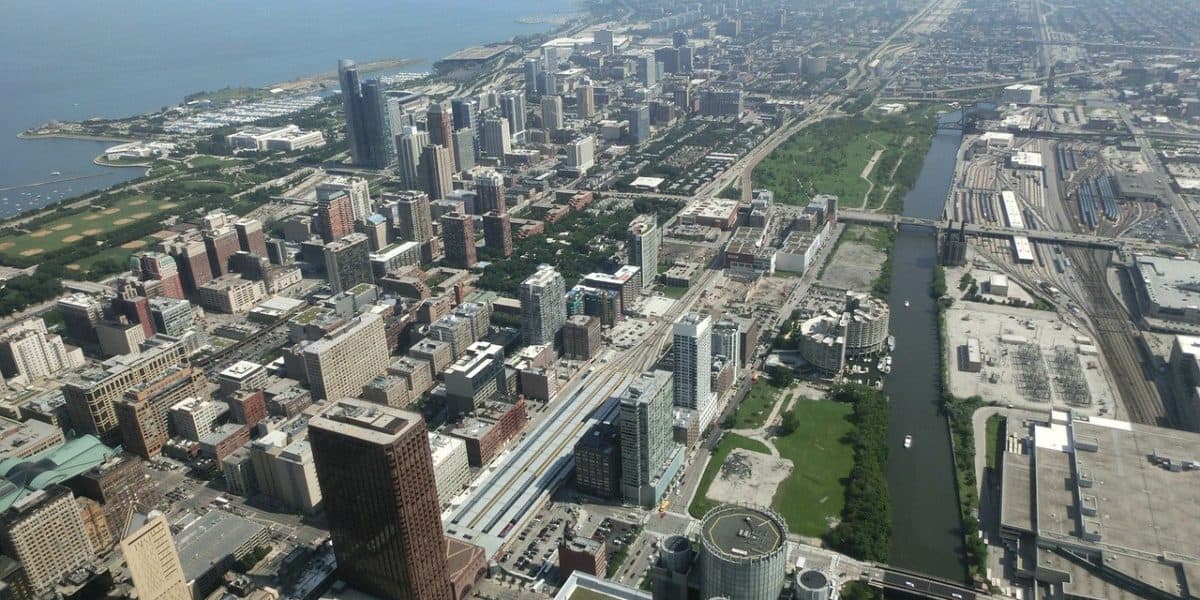 Though the Windy City doesn't always live up to its moniker, it has incubated arguably more intellectuals and humorists than either LA or NY. Since the 1930s, it's been the redheaded stepchild of major US cities. Regardless, it's kept its cool and remained productive, innovative, and unnavigable to outsiders, despite the "grid system." This may be why Chicago cityscape photographers are some of the most innovative in the country. Whether you're interested in the relationship between nature and architectural innovation—or looking for art to hang in the guest bathroom—this list is for you.
One is not meant to understand or control one's experience of Chicago but to give oneself over to it completely. After all, Chitown is the center of Midwest commerce and culture—meaning it is the cultural oasis in the Bermuda Triangle of cow pasture that is the Midwest. With that said, listed in no particular order, here are the most talented cityscape photographers in Chicago we could find to bring the spirit of the Windy City home.


Out of all the photographers who made the list, Mike Meyers may have the most uncanny ability to spot, frame up, and shoot an unusual and eye-catching composition. Seriously, one shot of ice sheets on Lake Michigan had us doing a double take—the photo looks like it can't be real. We've only got two words: Mind. Blown. It's no wonder he's among our favorite Chicago cityscape photographers.


Miller + Miller is a total powerhouse of a creative firm, with work ranging from cityscape photography to car commercials. We do try to shine light on smaller companies who do fine work, so if you visit Miller + Miller's website, you might wonder why we're highlighting such a super-posh creative firm. The fact of the matter is that Miller + Miller is a homegrown Chicago business, reminding us of that Drake line, "Started from the bottom, now we're here / started from the bottom, now the whole team here." What we're trying to say is: they've paid their dues, and their range is wide and engaging.


Katie LaRocca is one of those up-and-coming Chicago cityscape photographers we expect more people to catch wind of in the coming years. What we love about her photography is that she finds shots that aren't like anyone else's. Take the example above: at first glance, you could be forgiven for mistaking it for a nighttime shot of an oceanfront coastal street instead of the icy, frozen shores of Lake Michigan. She complements her unique composition with stylish editing and color choices, resulting in something cool, cinematic, and undeniably evocative.
Chicago cityscape photographer Kristen Ryan began as a nature photographer. As a practiced observer and documenter of nature, she's all about the very big and very small, meaning that her photographs are—all at once—epic and detailed. The influence of her background in nature photography is apparent in her urban work, as she uses clouds, bodies of water, and shiny architectural surfaces to control the light in her photographs in a way that feels instinctual and unpretentious.


At first, we had a hard time coming up with what, exactly, to say about Barry Butler's work. It's well-beyond standard souvenir photography, yet he's engaged with spots many of us non-native Chicagoans recognize instantly. The relationship between cylindrical and angular shapes, a distinctly Modernist fascination that hasn't yet gone stale, may be the crux of it. Regardless, Butler is undoubtedly one of the most talented and stalwart cityscape photographers in Chicago.


Khoa Dao would probably self-identify as a street photographer or documentary photographer, but for our money the strongest pieces in his portfolio are the black-and-white shots in which the city of Chicago looms large. There's a timeless, classic quality to them that feels authentic and intimate—they're the work of someone who knows the city and can capture its vibe. And that, after all, is arguably the most important work of any cityscape photographer.
If we could collaborate on a picture book with Chicago cityscape photographer Paul Aparicio, we would create an object of whimsy. By whimsy we don't mean the borderline-saccharine Amelie schtick; we mean something a little more subtle, humorous, but wrapped up in aesthetic choices. What we're trying to say, here, is that Aparicio's work often has a sense of voice but is never overpowering. Isn't that the perfect tough-guy-with-a-soft-heart Chicago-style combination?


Chicago cityscape photographer David Kogan calls himself an "urban landscape" photographer, and we really love that. For one thing, although we know what the term, "cityscape," refers to, it's relatively new. Thus, its meaning hangs in the balance. Who knows, between the preferences and ties of journalists—and those of working photographers—how the term will, ultimately, be defined. The idea of an urban landscape, where nature and progress meet, is a more accurate description of what the photographers on this list attempt to capture. At least for now.


We don't want to make a big deal out of Jack Gillespie's age. So, we'll just say, he is to Chicago cityscape photography what Pete Davidson is to SNL. He's relatively young, talented, and has a major TikTok following. His aerial photography is out of this world, and people can't seem to get enough of it. The best of Gillespie's work reminds us more of early Escher paintings than most photographs of Chicago. Now, wrap your mind around that.


The Windy City keeps on giving.
Chicago is one of those cities that we'll never exhaust in terms of finding new sides of it to shoot. And its resident creative pros will cease to producing jaw-dropping art across any medium you can think of. The winters may be rough, but they've got the kind of photography that can get us fired up any day of the year, and we can't wait to watch how these super-talented Chicago cityscape photographers continue to grow as artists.



Get together somewhere better
Book thousands of unique spaces directly from local hosts.
Explore Spaces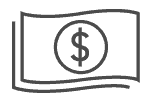 Share your space and start earning
Join thousands of hosts renting their space for meetings, events, and photo shoots.
List Your Space