The 9 Best Cityscape Photographers in Denver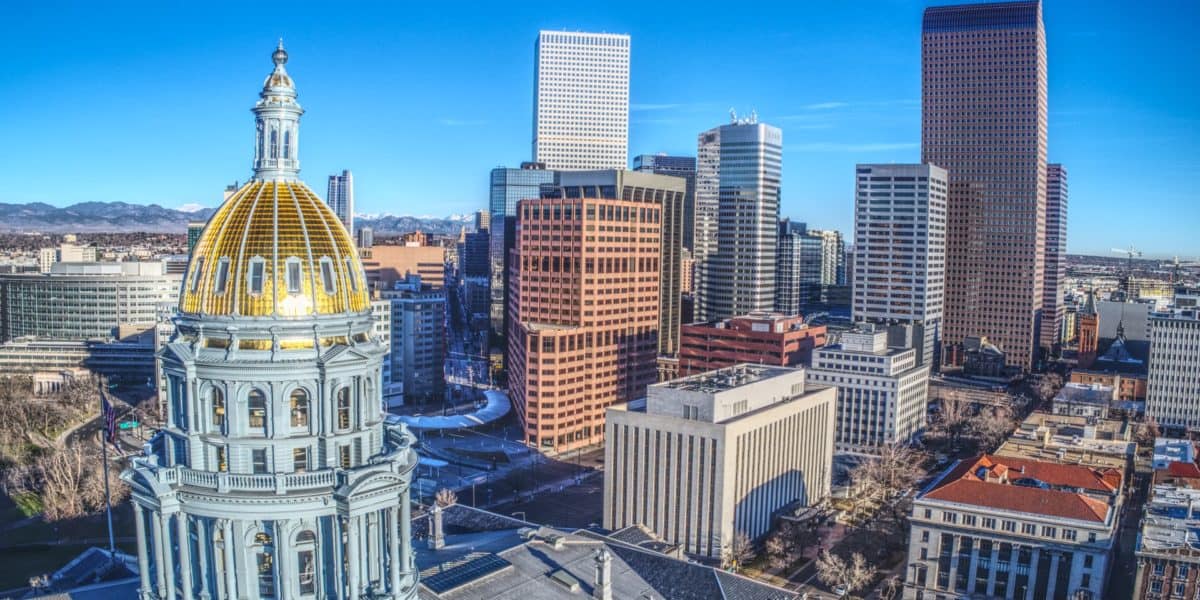 Nestled exactly one mile above sea level on the western edge of the High Plains, just a bit east of the Rocky Mountains, the city of Denver is encompassed by gorgeous landscapes. So, it's perfectly understandable if most of the professional photographers who venture to the area set their sights and focus their energy capturing images filled with the natural beauty that surrounds them. Fortunately for us, a number of them choose to be Denver cityscape photographers, visually documenting and showcasing the charm the city itself has to offer. Here are some of the most talented among them, listed in no particular order.


Darker. Grittier. Maybe even chronically sooty, seemingly just a few steps away from harsh dystopian. That's the general vibe one gets when browsing through Kieran's images, even the ones where he brings in brighter splashes of light and color—there's still a thematic heavier darkness that contrasts and clashes with the color and brightness that dares infect the environment's reality. And the visual effect can be stunning. Check out Kieran's work and cityscapes; his vision may be the exact look and feel you're looking for!


You can't help but feel good as you browse through Alex's work. It's highly colorful, crisp, clean, even hopeful, promising good times ahead—but definitely not in the usual ho-hum cookie cutter way we've all been overly commercially saturated with. Maybe it's the intelligent drone angles; maybe Alex's instincts for light and time are just really on point; or maybe the guy just knows how to really prep those images post-capture. Whatever it is, chances are, you'll want to keep seeing much more of it!


Mike likes to keep the point of view of his cityscapes normal—what you and I would see day to day —and relies on his eye and skill to still deliver something way better than typical. But sometimes, he likes to go even lower, down to what I like to call a bug's point of view, and those prove to be his most striking and most thought-provoking works, the ones that really make you go, "Wow!" Yeah, others try the technique, but apparently Mike brings a little bit more to the table. His images don't just try, they deliver.
An attorney who also describes himself as a "photographer," among other things, it's actually quite surprising to learn as you sift through his portfolio that taking photographs isn't his main line of work at all! If anything, in this selection of top Denver cityscape photographers, it is Johnathan's images of the city and its majesty that seem to give us a definite feel for Denver's true scope and its place amid Colorado's natural beauty. Explore Denver through Johnathan's eyes, and you won't be disappointed.


Light trails, long exposures, and action! Brett loves available-light night photography, forcing him to keep those shutters open for longer exposures. For his cityscapes and street scenes, the results are fantastic! The night scenes are bright without a flash's hard sharp edges and unnatural high contrast shadows, and the light and motion trails in his photographs give us a constant sense of life. With so much suggested activity and action in his images, I wouldn't be surprised at all if you felt like a very active participant in the world he shares through his portfolio.


Unlike many of the other Denver cityscape photographers you find here, Justin the man is formally an architectural photographer. And you can tell — much of the images in his portfolio decidedly have that "let's get down to some serious work" quality to them. "This must be what Denver looks like through the eyes of a serious professional," you may be thinking. But as you sift through his collection of clean, structurally perfect, and almost minimalistically-styled images, more than just a few jump out at you and force you to say, "Now that would make a great wall poster!"
A prolific, well-traveled photographer, it may take a bit of effort to find his Denver-specific cityscape images mixed in among his huge body of showcased work. But it most certainly is worth the effort! Going through all his images, you know immediately the man is indeed a master of his tools and the visual canvas he works with, whether he's photographically "painting" a majestic skyline or zooming in and focusing on a stunning little detail.  Judging from his images, it should not come as a surprise to anyone at all that Francisco has even found himself among National Geographic's photography contest finalists!


Images captured through the use of drones we can't help but take notice of, and usually for little more than technical reasons that give us likely never-before-seen views. But take a photographer who brings actual skill and talent to the mix—whether picking the best angles and elevations to choosing the right time of day for that dramatically perfect lighting—and a drone-captured photograph transforms into something truly mesmerizing.
Which is what many of the cityscapes in Jamie Rogers' portfolio are: mesmerizing. Not all his photos are by drone, and you can see that his more traditionally-captured work have similar attention-grabbing qualities. Just goes to show, it really is the person behind the tools that matters.


Something striking clearly jumps out at you when you check out Matthew's work: The vast majority of the images he prefers to share with us is in black-and-white. This makes his portfolio quite unique among Denver cityscape photographers. Quaint and anachronistic? Powerful and effective are more on target.
His dramatic cityscapes are largely captured from a street photography point of view, which also bring attention to an interesting aspect of his photography: people. His images almost always have at least one person in them. Active and living their lives. Even with a  black-and-white backdrop filled with perfect man-made sharp angles, straight lines, concrete, steel and glass, his photographs manage to communicate the color of life. Impressive.


Look within the Mile High City.
Maybe what draws you to Denver is the seemingly endless number of opportunities for a spectacular view of the majestic Rocky Mountains and other breathtaking panoramas of the natural beauty that literally surrounds the city. But as you can see from the images shared here by these select Denver cityscape photographers, there is much to appreciate and savor looking within Denver itself. A visit to the Mile High City can truly be a visual feast, outside and within!



Get together somewhere better
Book thousands of unique spaces directly from local hosts.
Explore Spaces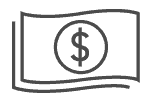 Share your space and start earning
Join thousands of hosts renting their space for meetings, events, and photo shoots.
List Your Space