The 9 Best Cityscape Photographers in Los Angeles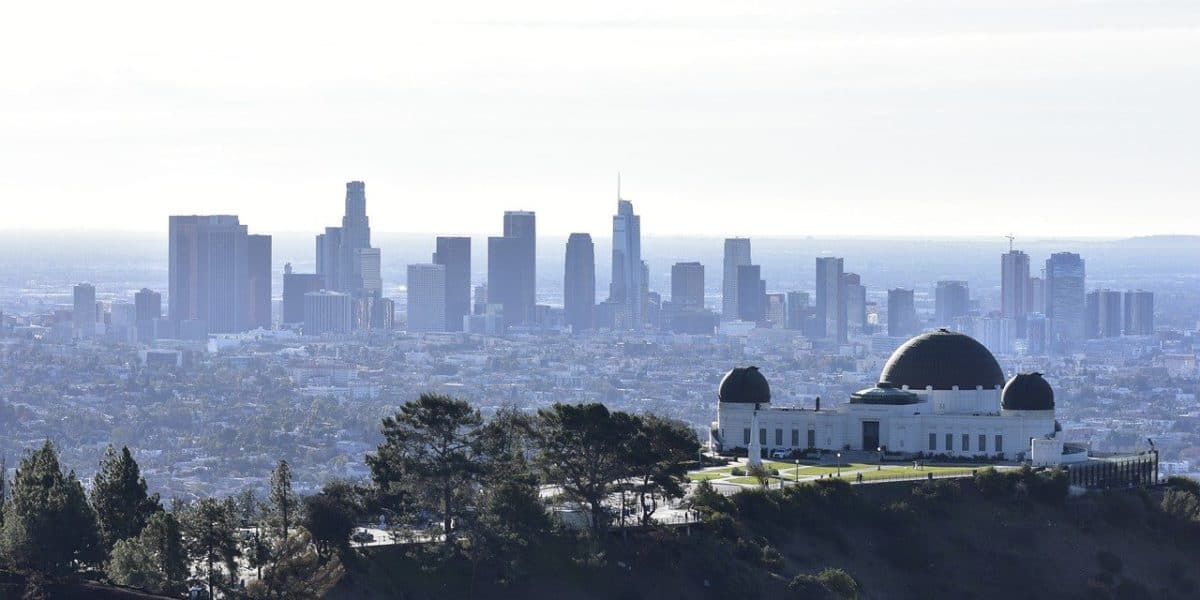 In addition to its renowned smoggy skyline, Los Angeles offers photographers ample locations — from Griffith Park to the Hollywood Walk of Fame — to explore with camera in hand. Toss in some sunlight, infamous traffic (which is great for all those tail light photos) and beaches, with mountains as their backdrop, and you have all the material you need for some epic shoots. Listed in no particular order, these Los Angeles cityscape photographers stand out for their fresh takes on iconic shots, as well as their captures of life and light in an ever-changing city.


A cinematographer, producer, and director Dan Marker-Moore is one talented human. A phenomenal Los Angeles cityscape photographer, Dan has a style all his own. He clearly loves the city as his explorations show sides that are little seen as well as some that can only be seen in art. He uses his considerable artistic ability to turn the skyline into abstract art and even incorporates celestial elements for an exaggerated sense of scale and a style that is completely his.
Using the technique of photo stacking adds a cool element as well, as it compresses the span of time into a single image, with the moon or stars becoming a feature as much as the city below them. Dan makes what can be a vibrant hectic city feel accessible and abstract from above and we can't get enough.


You know how some people are just talented at everything they do? David Ingraham is one of those people. In addition to being a professional musician, he's a creative photographer. Shooting almost exclusively in black and white lends both an air of timelessness and artistry to David Ingraham's work, all while he uses the very modern medium of his iPhone.
He blends street photography, landscapes, and fine art to create something that is truly his own. A lifelong lover of the camera, he confesses that it took him more than a decade to really hit his stride and from the looks of his work, we can say that he has definitely hit it. He has a book of his Los Angles cityscape photography titled "Lonesome City" out now, so check that out as well!
Talented in many disciplines of photography, including food, portraits, and products,Tiffany Bell gets a mention here, as one of our favorite Los Angeles cityscape photographers for her unique eye. She often uses reflections—from puddles, pools, or the sea—to great artistic effect.
When she incorporates foreground elements into her scene, she often uses them to frame her subject, for a different view of a much photographed city. We love the sheer variety in her work—angular shots into the sky are an exercise in geometry, her aerial shots are an adventure in abstraction, and her detail shots are just plain fun. Check out all of her work and you won't be disappointed.


Another Uber-talented multi hyphenated artist—creative director, influencer, director, and photographer Dylan Schwartz is a force to be reckoned with. He's been featured in magazines and newspapers, won multiple awards, and received widespread acclaim for his work with brands ranging from Acura to Google. His photographs have been shown in TIME magazine, the New York Post, and The New York Times, in addition to many others. That is a pretty impressive resume on its own but when coupled with his portfolio, wowzer.
His cityscapes are sweeping vistas that reduce the intertwined freeways and soaring buildings to abstract elements—pure geometry and color. The often industrial feel of his work offers an interesting counterpoint to Southern California photography stereotypes of sun and sand and it's that unexpectedness that could keep us scrolling through his work for days.


Using a fascinating blend of commercial photography and landscape work, Nick Rufo often uses the city as a background for his photographs as much as he uses it as a subject. The result is some killer fashion photography that feels like it could only happen in LA—gritty, glitzy, and effortlessly cool in equal measure. He clearly loves playing the city against his subjects and intertwining them for genre defying work.


Anas Hinde has a unique eye for color, his portfolio is vibrant with sunsets, clouds, and golden light. Seemingly fascinated by light in all its forms, it is a main component of his art—sun flare, silhouettes, and neon lights—he explores them all and more—creating his specific aesthetic. The use of beautiful geometric shapes against a color saturated backdrop creates entrancing photos. His work is all about line, color, and nature alongside the city, a peaceful lens view it is indeed.
A fairly recent transplant to California, Nicolas Duhaut is sure to become one of the top Los Angeles cityscape photographers. His experience shooting landscapes is evident in each perfectly composed, fully focused photo. Nomadic for over a decade, he has photographed cities and nature around the world as well as wildlife and the always fascinating night sky. He tends to create sweeping vistas of the city, truly showing off the sheer scale of it while working to render it as it is—vibrant, palm tree lined, and full of glorious sunlight.


Turning the complexity of the city into its simple shapes is an art form in and of itself, one that Los Angeles cityscape photographer Nate Walker has definitely mastered. His work takes all of the iconic elements—palm trees, skyscrapers, congested freeways—and puts a twist on them by shooting them from far above. When he does get street level, his work is equally beautiful, creating simple photos that tell a story—the essence of a fine art photograph. Check out his feed and we're sure you'll agree!


It's not a stretch to say that Robert Medina loves making images—he's a full time camera and steadicam operator in addition to his cityscape work. He plays a lot with foreground elements as well as the consistently gorgeous sunsets, for infinite variations on familiar scenes and that's what called our attention to him.



Get together somewhere better
Book thousands of unique spaces directly from local hosts.
Explore Spaces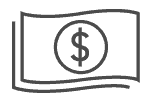 Share your space and start earning
Join thousands of hosts renting their space for meetings, events, and photo shoots.
List Your Space