The 9 Best Cityscape Photographers in Miami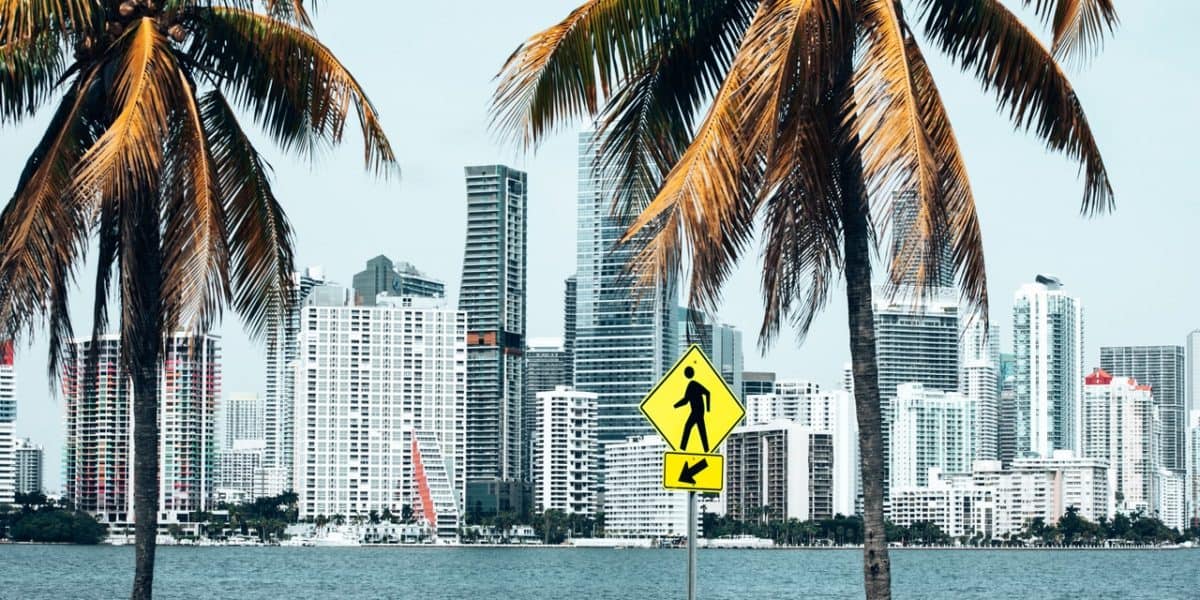 There's nothing quite like a photograph to immerse ourselves in new (or familiar) places, and Miami is teeming with exceptional artists who capture the essence of the city on a daily basis through the lens of their camera. Cityscape photography is a broad category — it encompasses everything from breathtaking drone landscapes to the skateboarder frozen in time, who invites the viewer into the city's underbelly for that single frame. We dive into this world of architecture, community, and eye-popping visuals as we explore the work of the top Miami cityscape photographers.


The enigmatic "J" runs Vice City Photography, a show-stopping project capturing the brilliance of Miami at night. Modern and stylish, it's a true reflection of the pulse of this electric city, with the streaking lights of passing cars and the cool reflections of an urban landscape in the murmuring waters below. People? Not so much, the streets here are stark and impregnable. It's all glass, steel, lights, and luminance—nothing but city.


Search the Instagram hashtag #miamilurkers and the account of Jae Narvaez is one of the first to pop up. His evocative photos capture both the hip, modern jive of a busy metropolis, while also showcasing the romance of beachside life, which makes our hearts ache for more.
Lone palm trees are silhouetted against warm sunsets, idyllic beach huts in delicious colors pop against white sand, and historic, Art Deco building facades are all a part of Jae Narvaez's portfolio. Professionally, Narvaez has also photographed for Adidas, Nike, and NetJets, to name just a few. His mix of technical skill and artistic creativity have firmly solidified his position among the best Miami cityscape photographers.


Anastasia Samoylova is a Russian-American artist who has turned her attention towards climate change affecting Miami, and many of her photographs show the city locked in a precipitous dance with rising sea levels. It's certainly in sharp contrast to the easy-to-lucky pictures which most Miami cityscape photographers use to portray the city, but as Samoylova says, the only secure roots here belong to mangrove trees. Through her photos, we can really explore the city as it relates to the surrounding nature and climate, and as such appreciate the bigger picture.
Aerial enthusiasts rejoice—Mike Poore, also known as "RemotePilotMike," is one of the best aerial photographers operating in Miami at the moment. From swanky beachfront resorts to lone kayakers juxtaposed against manatees, and rows of beach umbrellas dotting the landscape like little peppermint candies, Poore has a natural eye for composition which keeps us coming back for more.
In a single frame, we share the experience of running into the sea, or marveling at the iconic Guitar Hotel illuminating with purple lights against a pale sunset. The Miami cityscape photographer scene wouldn't be complete without drone photographers, and Poore's work leaves us wanting more.


If you're looking for visual variety, Aaron "Ace" Carter's portfolio is for you. Carter comes from a background in railroad engineering as well as photography, and he has a unique perspective when snapping photos. Forget the endless landscapes of blue—Carter captures Miami in tones of red, orange, yellow, and copper, completely circumventing our expectations, and as a result, completely captivating our attention.


Liam Crotty is a traditional street photographer in every sense of the word, and he captures the most extraordinary moments. A woman pauses mid story while her lit cigarette dangles in hand—a man in a beret gesticulates as though trying to impart the full force of his narrative through the camera—a little girl, full from a day of fun, gazes impassively at the camera from her father's arms. Crotty has a way of turning candid snaps into full stories, and talks about the experiences of practicing street photography on his blog.
It's always a day in the sun on Luis Gomez's Instagram page, which couples amazing, panoramic drone shots of the city with on-the-ground adventures highlighting street art, architecture, and the gorgeous beach huts which seem to beg us to get our swim gear on and head for the water immediately. All of Luis's photos show an attention towards the extraordinary color schemes which are hallmarks of Miami, and which brings a little more magic to our feed.


True street photographers will appreciate the personal work of Miami cityscape photographer Santiago Llaneza, who loves to work in black and white, capturing true slices of Miami life. Rows of bicycles remind us that this is a living, breathing city, and close-ups of architectural details pique our curiosity. In fact, Llaneza is a vivacious world traveler, so his account frequently features his family grinning at us from all around the world, and has us updating our bucket lists on the reg.


We are really drawn to the cool tones in Livingston's photography, which brings that scorching Floridian sun down to palatable temperatures. We love the flocks of seagulls circling around a turquoise beach hut, right alongside a polished sports car attracting the admiring eye of bystanders. We feel that we're actually experiencing the daily life of Miami in James' images, as he takes us inside skate parks, through café windows, and down the streets in an unpolished, unobtrusive manner.


Never stop seeing the city around you.
Powerful cityscape photography invites us to see our city again, from a new point of view outside of ourselves. It reminds us that there are amazing sights all around us, no matter where we are, and these awesome Miami cityscape photographers celebrate it wonderfully.



Get together somewhere better
Book thousands of unique spaces directly from local hosts.
Explore Spaces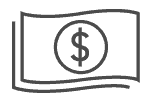 Share your space and start earning
Join thousands of hosts renting their space for meetings, events, and photo shoots.
List Your Space