The 9 Best Cityscape Photographers in New York City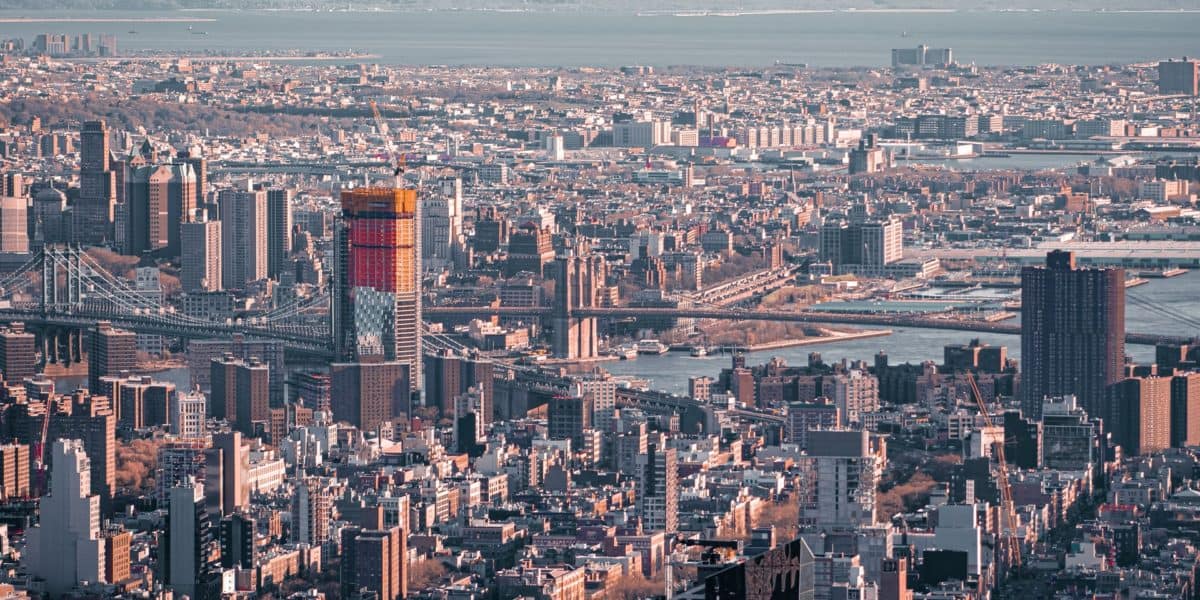 There is, perhaps, no cityscape more photographed — or photographable — than that of New York City. It's a city with so many possibilities and personalities, each of the photographers on our list brings out an entirely different facet of the Big Apple. Whether you're looking for a breathtaking reminder of your hometown or you just admire the beauty and grit of one of the world's most fascinating cities, you'll love this list. The top New York City cityscape photographers are adept at bringing the city to life in new and exciting ways, inviting you to see it as if for the first time.


Yossi Goldberger's landscape and cityscape photographs, with their high contrast pops of color, are far from your generic dorm room poster art depiction of New York. His use of a variety of lenses to create depth, as well as other effects that create a truly sensorial experience, is unparalleled. This writer, for one, has vertigo, and the I was drawn into his shots of Niagara Falls to the extent that I began to experience that woozy sensation.


As far as the best New Your City cityscape photographers go, John Mazlish may be better known for his work with actors and celebrities—that is, portrait photography and candid shots—than for his work that captures the spirit of the city he calls home on a larger scale. However, his cityscape photography is just as remarkable, and we dare say that he brings his knack for capturing a personality to his observation of the city. Not an easy fete, considering that, when it comes to cityscapes, one's often faced with a whole lotta concrete and steel.


Originally hailing from the Netherlands, it's fair to say that Steve Giovinco is absolutely obsessed with light. Nothing goes as far to convey mood in a photograph as attention to capturing the light, which is why Giovinco's work often has what might be called a filmic quality, as if a single shot indicates a series or larger, longer story. Afterall, the light tells us more about time than anything else. If you're a lover of Scandinavian arthouse cinema, or you're just looking for a conversation piece that will bring about more debate than straight-forward interpretation, you may want to investigate the work of Giovinco. 
Sam Horine recently left New York for the West Coast, but the fact that he still finds himself back in the city for work, means he still qualifies as one of the best New York City cityscape photographers. With his background as a documentary filmmaker, having studied documentary film at New York University, he transitioned into corporate and art photography, capturing the city in which he honed his craft along the way.
One aspect of Horine's work, especially his cityscapes, is that they often include city dwellers, as well as the architectural and environmental aspects of the terrain. That's the kind of balance we're looking for in a photographer tasked with photographing one of the most storied cities in the world—a real eye for architecture but, also, a whole lotta heart.


Before you doubt Misshatten, due to the adorable name, we can assure you that this is one of the savviest, most experienced photographers in the city. With a love of aerial photography and the scale and excitement of the city environment, Misshatten may be the photographer on our list that focus most on cityscapes. Having come to New York, originally, to work in finance, Natalie Amrossi, aka Misshatten, mixes a sense of practical grit with a little bit of romance to produce some of the best NYC-metro cityscape photography we've seen. Now, what's more New York than that?


Deas is a skateboarder turned photographer and has one of the freshest takes on the cityscape out there. Also, utilizing arial photography, the range of their work may be the most striking. From a wide angle shot looking down over the Brooklyn Bridge on a rainy day to some out of the way corner of the city ideal for catching the sunrise, Deas's photographs are all about the love of the city and pushing for new insight into the city that is his subject.
Taking photographs started out as a hobby for Paola during her time as a student at Rutgers. However, as she explains on her website, it soon turned into her passion, taking up more and more of her time and, eventually, leading to professional work.
Her first love, it seems, is street photography, and her work, often capturing candid moments of people going about their day, reminds us of the work of Lee Friedlander, who—famously—thought of himself as capturing "the social landscape" of cities. It is easy to put the human element of 30-floor skyscrapers out of our mind, but in Franqui's work, they seem to retain an element of the human.


Black Soap, the moniker of a man also known as Raheim Simon, loves gritty high contrast shots, and the less than pristine elements of the cityscape, such as the incredible graffiti that's such a big part of the city and culture of NYC. If you're looking for wide shots that don't look anything like what you might find at a tourist queue in Times Square, the Black Soap work might be for you.


You know those photographs that just make a city shine like magical fairy lights and snowfall in Christmas morning? Honestly, we have no idea how someone nails photos with that mood—over and over—but somehow Zahava does. One look at a city street in the rain, makes us want to go singing in the rain—to heck with the galoshes! Zahava's work is magical, but it's a kind of lived-in magic that we admire, one that's truly attainable—and we're lucky to have so lovingly captured by a photographer like Zahava.


Take another look at NYC
We've all seen countless photos of NYC, and yet in a city that's so alive and ever-changing, there's always more to take in. New York has some of the best photographers in the world, and we're lucky that they're constantly turning their lenses to the city around them, letting us see the city the way they do.



Get together somewhere better
Book thousands of unique spaces directly from local hosts.
Explore Spaces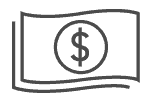 Share your space and start earning
Join thousands of hosts renting their space for meetings, events, and photo shoots.
List Your Space