The 9 Best Cityscape Photographers in Phoenix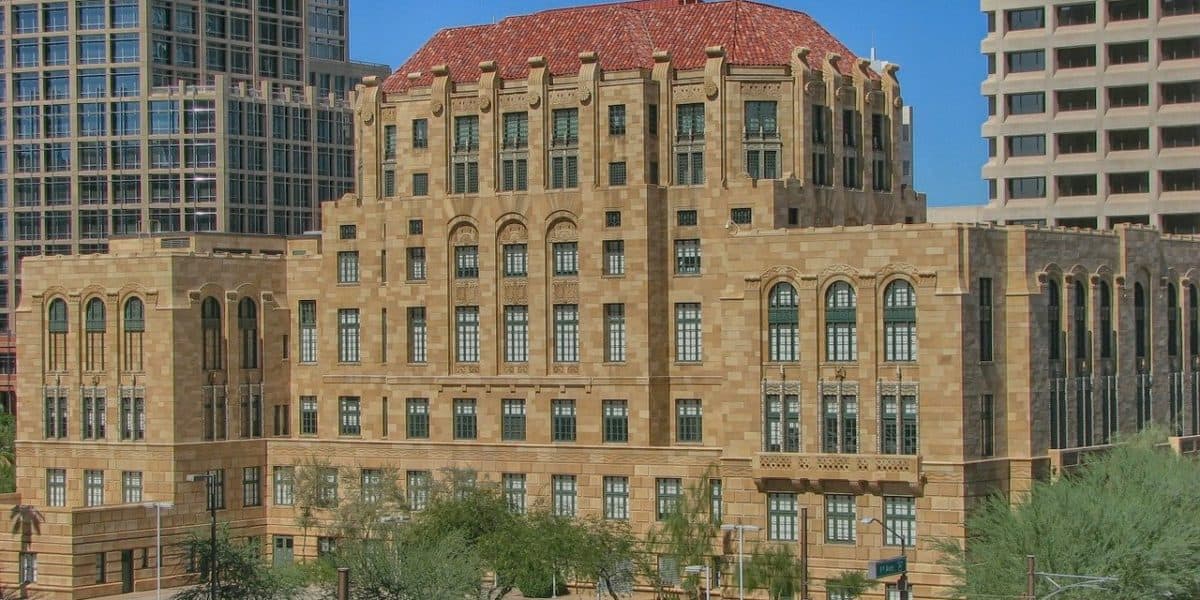 America's Southwest has always called to photographers, and the city of Phoenix sits right in the middle, offering a veritable visual treat of deserts and hills. The most adept cityscape photographers are able to take us through their city like an old friend, hand-selecting the hidden treasures and holding them out for us to admire. In a city as rich and vibrant as Phoenix, that's an easy task. We set out to find talented cityscape photographers currently working in Phoenix and ended up immersed in the visual marvels of Arizona life.


Roger got his start photographing models and motorsports, but he felt there was something more out there, and that's when the streets called his name. "I found a new spark in public candid photography," he explains on his website. "In the streets or in the grocery store, if it strikes me as interesting, I'm capturing the moment." The result is everything from stark facades of desert-weathered buildings to an unobservant couple on the metro, lost in their own world. Roger is a powerhouse, finding beauty in the smallest moments—the epitome of what a street photographer should strive for, and definitely deserving of a space among the best Phoenix cityscape photographers.


Josh describes his photographic interests succinctly on his website: "dirt—grime—rust." He takes us through the city with a focus on lines, perspective, and artistic framing, while keeping the harsh reality of desert life in the foreground. In Josh's photos, we see an old car slowly being reclaimed by the forces of nature, or a disused restaurant sign crumbling into rusty nothingness, or a man readying a massive hot air balloon while a crowd watches, hot sun in the background. And it doesn't stop there—Josh travels all around the West of America, capturing photos in Idaho, California, and even Portland alongside downtown Phoenix, providing a stunning set of pictures for perusal.


Anthony takes his photography to new heights… literally, with the help of his drone! Exploring Phoenix by the air, Anthony captures breath-taking sunsets, piercing blue skies, and tumultuous weather fronts all above the sprawling urban streets of Phoenix and beyond. The rich colors of the desert are prominent in Anthony's photography, from dusty apricot and dark mahogany to the defiant blues and greens of desert flora. Even Ansel Adams would be proud of the black-and-white landscapes which sprinkle themselves into Anthony's portfolio.
Jill Bellis is a natural-born photographer, noticing amazing details in every-day life that the ordinary viewer would pass over. Her photographs around Phoenix show a multi-generational community, and that focus on documenting people is one of her passions. On her website, she takes us through her most recent project, to chronicle men and women from the Greatest Generation, taking their photographs and recording their stories. From murals to wild cactuses, strangers playing the accordion, and dogs in wind-protection goggles, her tireless efforts to capture the city's beating heart makes Jill one of the best cityscape photographers in Phoenix.


Scott works professionally in Phoenix as a real estate photographer, but it's his artistic portfolio of the city which really grips our attention. Stunning long-exposures of zipping car lights and glowing metal towers against eerie skies are posted alongside shots of Phoenix residents taking part in recent BLM protests. Scott travels all around America snapping pictures, curating a beautiful collection of images which capture our attention by the vivid colors, dynamic composition, and flawless sense of timing. It's these new angles and new views on a familiar city that make him one of our favorite Phoenix cityscape photographers.


Phoenix cityscape photographer Massaquoi Thames captures all aspects of the city: glimmering lights, the endless expanse of roads, angular building formations, the nuance of shadow, and every metropolis's most faithful companion: the pigeon. While Massaquoi's portfolio is still pretty small, he's definitely a photographer we want to keep our eye on, as his natural talent is easy to see at only the first glance. Originally from Liberia, Massaquoi grew up in Wisconsin before moving to Arizona, and as he explains, taking a picture allows him to "depict that moment to its full extent. Join me on my journey," he urges, and believe us, we will!
Stacy is an old-school photographer who enjoys the retro arts—and we're talking pinhole camera retro! It's a special kind of experience to view modern-day Phoenix as it would have been photographed by pioneers of the craft, and her cyanotype pieces—a traditional method of hand-developing which produces striking blue images—are like something out of Alice in Wonderland. Stacy captures everything of interest in that stark, arid, desert landscape, taking us along for the ride. We especially love the pictures she takes of Phoenix residents, which brings us a little closer to life in this bustling city.


The Flying Robot Company is dedicated to making some of the most stunning aerial photography we've ever seen. They see photography from the air not only as a way to play with perspective, but as a tool to compose the whole canvas. Their bird's eye approach to life changes the way we imagine the city around us, and the rich colors are a feast for the eyes. "If you have a story to tell, Flying Robot is here to help you tell it," they say on their website. The company has over 20 years of experience in photography and cinema, and that level of professionalism is easily spotted in their work.


Trevor's main goal with his photography is to help newcomers explore and understand Phoenix, and in doing so, he takes us through the parks, around the street corners, and into the very heart of urban Phoenix life. Trevor does all of this on only an iPhone, proving that it's the photographer, not the equipment, which makes the photo. Looking through Trevor's photos is truly like going on an adventure, noticing everything from a gorgeous sunset to the tiniest detail on a flower growing out of the sidewalk. Don't be afraid if you get lost for a long time looking through these gorgeous images.


Rediscover the city of Phoenix through a new lens.
Photographs let us explore the world, opening up our minds and our eyes to new cities and new possibilities. Each one of these fantastic Phoenix cityscape photographers documents the city in a unique style, allowing us to discover the city from top to bottom, inside and out. We look forward to seeing what each of these talented artists posts next!



Get together somewhere better
Book thousands of unique spaces directly from local hosts.
Explore Spaces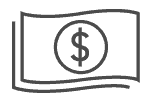 Share your space and start earning
Join thousands of hosts renting their space for meetings, events, and photo shoots.
List Your Space