The 7 Best Cityscape Photographers in Salt Lake City
Salt Lake City isn't normally thought of as a dramatic cityscape location. However, the local photographers know that Utah's biggest city offers not only a modern metropolis but a scenic background framed by the nearby mountains. Their appreciation for human-made and natural landscapes is unique, and we love seeing how the genres often blend into one another in their portfolios! So, why not take a look at the work of the most noteworthy Salt Lake City cityscape photographers? Enjoy!


Clint Losee is an award-winning Salt Lake City cityscape photographer who has been recognized several times by the Epson International Pano Awards for his stunning photography. From natural landscapes to urban cityscapes, Clint's eye for space, form, lines, and color transports viewers directly into the scene in an intimate and emotional fashion. And as a fine art photographer, he regularly makes prints available for viewers that want to add his vision to their home as a permanent addition to their collection.
We especially love how Clint's city and landscapes have a dynamic flavor thanks to his eye for intersecting and leading lines. Rather than being content to simply share a pretty picture with his viewers, Clint expertly guides our vision across the frame in an intentional way. He also emphasizes other aspects of the world through his choices in lenses, panoramic compositions, and other technical qualities.


Kai Larsen is a teen and already considered among one of the top Salt Lake City cityscape photographers! He also photographs families, portraits, sports, engagements, and weddings. However, in his own words: "But I'm a landscape photographer at heart because I enjoy the outdoors and fresh air as well as backpacking through the mountains and capturing the raw beauty in wildlife."
We can certainly appreciate that departure from the more formal disciplines he often engages in. From astrophotography to aerial images using his DJI Mavic drone, Kai's photography is a deep exploration of our world and how human-made cities and the natural landscape inspire wonder in us. His images of the Salt Lake City capital are especially well captured, with a pastel tonality and framing that strongly emphasized the innate beauty of the building!

Rich, captivating colors, dramatic lighting, and strong subjects are hallmarks of John Haymore's city and landscape photography. His first road trip through Moab, Utah, was what inspired him to begin his photography journey almost 20 years ago.
Later, he ended up going to design school where he was able to fine-tune his eye for color theory, perspective, and composition, all of which come in handy for land and cityscapes. John also blends conservation-oriented principles into his landscape images, helping to inform his viewers in ways that heighten their appreciation and willingness to help preserve wild spaces.


Landscapes, cityscapes, and how human elements blend into the natural background are what Anthony Roderman's images invite us to explore. His cityscapes are especially diverse, taking us on journeys to Salt Lake City, Venice, Rome, Prague, and other places worthy of his lens. His cityscapes are often captured in especially diverse lighting environments, from the well-lit ambiance of noon to subdued nighttime hues. Clear skies, thick fog, and other aspects also add a distinct mood ranging from chipper to somber. But always interesting and well worth a second and third look!


As a creative landscape and cityscape photographer, Frankie Sutera's work combines intriguing compositions with human aspects to form fine art images worthy of any home wall or office space. Cool and warm color contrasts, deep shadows mixed with bright highlights, and matte color profiles are signature elements of his work. His work carries strong lifestyle messaging as well, inviting us to consider the background story being displayed. Often, that story is one of freedom, adventure, aloneness, and other elements that are a great match to an expansive city or landscape background.
Frankie expertly uses the curved and straight lines cityscapes offer in abundance to better highlight the singular subjects within the frame of his photos. Rather than feeling lost, his subjects give his city and landscapes a sense of scale that would otherwise be missing. They also form a strong focal point to the image that completely transforms its character!
Florence, San Francisco, Salt Lake City, and other places full of architectural wonders are where Francis Wong spends most of his time creating art! Angles, lines, form, and how they come together into dynamic compositions appeal most to his sense of aesthetics. Francis's photography has a very clean character as a result; not minimalist but polished to include precisely what he intends to focus on in each scene.
Diminishing perspectives are another tool Francis uses in his landscapes, with strong foreground elements like bridges often leading the eye off into the far background in appealing ways. And there's always room for intersecting lines, such as roads and power lines, to add extra energy and dynamism to the image.


Pablo Rodriguez is a Salt Lake City cityscape photographer whose work stands apart from the other photographers here. Pablo favors a more telephoto perspective that cleanly showcases distant elements of the landscape without allowing distracting elements to further crowd the frame. The Utah State Capitol, evening shots of downtown buildings, local landmarks, clocks—all are featured in a clean telephoto fashion that's unusual and a delight to see.
That said, he does occasionally offer more traditional wide-angle perspectives as well, especially when hiking just outside of the city. Wide-angle cityscapes, coupled with the dramatic backdrop of the nearby Wasatch Range, offer a perspective that's unmistakably SLC if you're a local viewer. Pablo is also a talented traditional landscape photographer whose eye for afternoon and evening landscapes gives his work a quiet, contemplative flavor. And the lack of light pollution outside of SLC makes Utah a natural hotspot for astrophotography lovers like him.



Get together somewhere better
Book thousands of unique spaces directly from local hosts.
Explore Spaces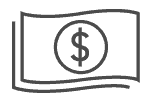 Share your space and start earning
Join thousands of hosts renting their space for meetings, events, and photo shoots.
List Your Space