The 9 Best Cityscape Photographers in San Diego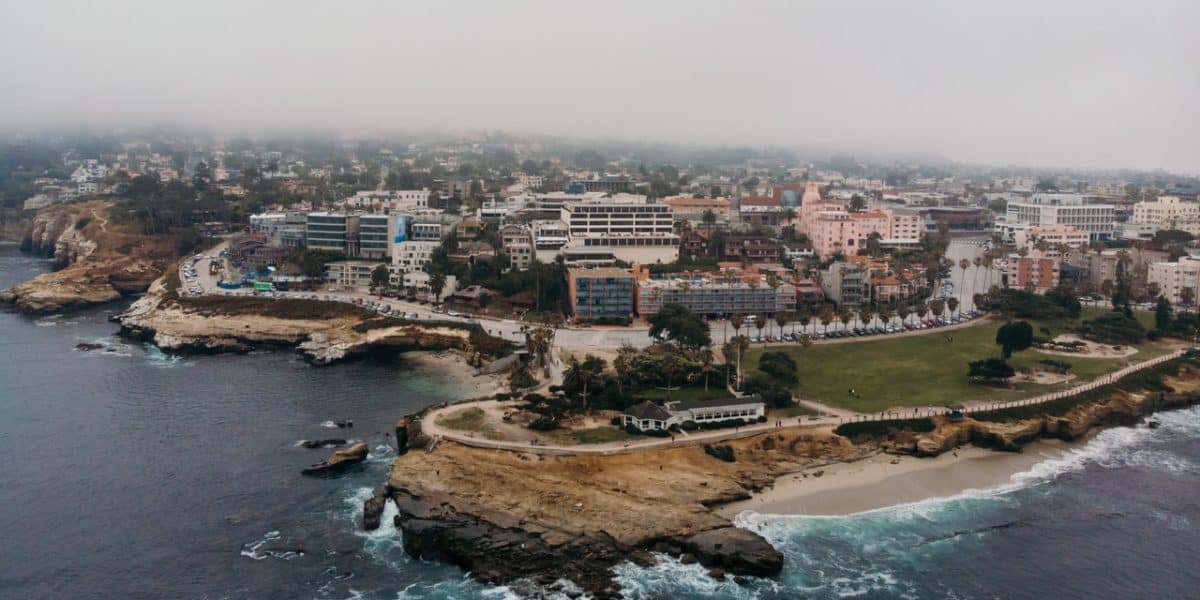 San Diego boasts one of the most unique cityscapes in the country, featuring all the beauty, drama, and wildlife of coastal Southern California. In addition to this, it also has more of a small-town feel and a flourishing arts scene, which is connected to the state university. All of this contributes to San Diego being home to some of the most gifted and innovative cityscape photographers in the country. That said, check out our favorite San Diego cityscape photographers. Enjoy!


Like many young artists attracted to the West Coast, TM (Tracy) Schultz, came West to continue his education and stayed for the scenery. With an interest in storytelling that led him to documentary filmmaking, and a love of the unique qualities of coastal nature, Schultz's cityscape photography is inspired by both. His panoramic urban shots tend to suggest a moment in a longer narrative (whether part of a series or not), and rather than exclude the natural world in his urban work, cityscapes are often framed by the lush California wild.


In her biographical statement posted to her professional website, San Diego cityscape photographer Lisa Layne Griffiths mentions that her love of photography began in the 4th grade, when her teacher created a darkroom for the youngsters. This sort of origin story is a hallmark of a true renaissance artist, and Griffiths certainly is that. With a love of portraiture, theatre, and landscape, her cityscapes often evoke a sense of drama that draws the viewer in. Her work is just the ticket for after-dinner-party conversation or as the backdrop for pre-arthouse cinema viewing parties.


Trent Dang is a man wears a lot of hats, metaphorically speaking. He's not only a commercial fashion, marketing, and cityscape photographer with experience in the film industry, he's also a philanthropist. Dang has the chops and heart, to boot, contributing a large chunk of his profits and time to aid children in foster care and the San Diego homeless population. We're not sure how this man has time to stay on top of his busy schedule, but we will say, we're Dang glad he does! (See what we did there?)
MK Envision Galleries is the brainchild of Sandra Koura, a San Diego cityscape photographer and resident understated decorative genius, as we get the feeling that she's often thinking "this shot would look great over a bed by a window, next to the incredible beach-side light." Her work is the kind of art that compliments a room without stealing focus.
More importantly, it could never be called bland or generic, so you needn't fear the rebuke of more discerning guests and art aficionados. It's part of Koura's mission to make art that works toward bringing balance and tranquility to a room, while also avoiding the pitfalls of universally acceptable landscape and cityscape photography.


Schneider's work is nothing short of epic. While he takes advantage of effects provided by wide angle lens, incredibly fast shudder speeds, and the ability to modify saturation digitally, he also—occasionally—goes one step further, utilizing time lapse (in portions of the composition), and both digital and manual techniques, to create an otherworldly/collage effect.
One example of this is his print of the 2018 "Super Blue Blood Moon," which is a shot of the San Diego skyline at night with the moon in six slightly different colors and positions. This sort of experimentation is what primarily draws us to Schneider's work, as it's a rare artist who has both commercial savvy and experimental tendencies.


San Diego cityscape photographer Terri Ripee seems like the kind of artist/person you'd be tempted to befriend and take along on your next vacation. Although her work is, generally, lighter and airier than that of famed pre-goth photographer, Diane Arbus, it does recall a comment Arbus once made about the effect of the human being behind the camera on their subject.
Arbus noted one of the most important parts of a photographer's job is to quickly create a sense of ease—even intimacy—between herself and her subject. We sense, from Ripee's work, that this is what she does. Instantly sensing something about her subject that other's might not pick up on so quickly, she conveys this sense of understanding through her photographs, even with a subject as big as a whole city.
Before he was an accomplished abstract art and cityscape photographer, Aaron Chang was a California skater and burgeoning photographer. Full disclosure, we wholeheartedly believe that some of the best photographers of anything and everything grew up on a skateboard with a camera slung 'round their neck. (It's like patting your head and rubbing your tummy at the same time, 2.0—or 4.0.)
Chang grew up the coolest, always pushing boundaries and always pushing himself, and he's never stopped. If you look at his IG these days, you're bound to see a lot of experimental manipulations of waves. However, he continues to produce cityscapes, and his view of architecture is equally exciting and unique. 


Occasionally, there's a photographer featured on one of our landscape lists that is also one of our favorite cityscape artists. Often, these "one bird two stone" types grew up in coastal areas and/or near national parks, where a veneration for nature and progress are both strong. Ev Yorobe is one of these artists, every other shot seemingly framed around whatever the moon happens to be doing.
The sky is a state of some witchy nighttime wonder in at least half of Yorobe's shots, which tend to capture overgrown architecture and aged urban infrastructure in unexpected states of spooky glory. Yorobe's work is not typical, in terms of cityscape and urban photography, but it may be exactly what you need to create the mood for your next moonlit cocktail party.


While Dunigan, like many of the photographers on our list, first considered himself a landscape photographer, he has become interested, lately, in cityscapes, as well. In college, Dunigan took an interest in film development, as well as shot composition, and grew to love the dreamy quality of long exposure and the flattening wash of overexposure.
We imagine fully submitting to Dunigan's vision of the world is not unlike hearing Ian Curtis sing "Love will Tear Us Apart" for the very first time in 1980. We know the world isn't really beautiful high contrast black and white, as Dunigan's cityscapes suggest, but what a treat it would be to pass one of his photographs in the hall, a noir heroine for a moment each day.

 
You can't beat these views.
We're all lucky to live in San Diego. We've got the kind of vistas, weather, sunshine, and culture that people across the globe dream about. The best San Diego cityscape photographers delight in the scenery around them every day, and they invite us to do the same. We love that impulse, and we hope you love their work as much as we loved writing about it.



Get together somewhere better
Book thousands of unique spaces directly from local hosts.
Explore Spaces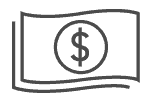 Share your space and start earning
Join thousands of hosts renting their space for meetings, events, and photo shoots.
List Your Space