Dog Photography: What To Know & How To Nail It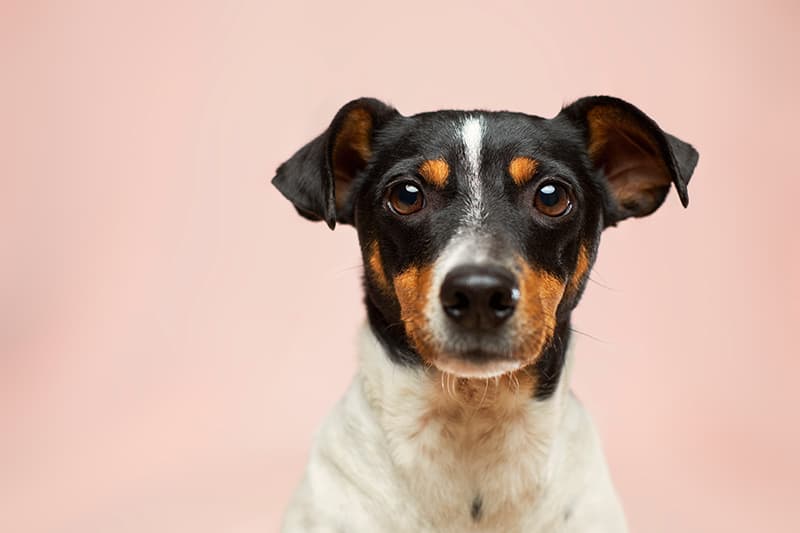 No matter which city or continent you come from, we humans can't get enough of dogs. These adorable creatures end up being the focus of their pet parents' love, occupying a sizable chunk of their phones' camera reels. Pet parents may or may not have a habit of taking selfies, but they won't hesitate to click their pawsome companions frequently. So it should be no surprise to find numerous people all over the world specializing in dog photography.
From holding maternity shoots for their pooches to other adorable family shoots, dogs are a certified muse among passionate photographers today. But shooting a sensitive animal you've only just met can come with its share of challenges. So if you intend to venture into dog photography, we've put together a nifty list of things below that you can sniff at before setting off. 
Firstly: we hope you like dogs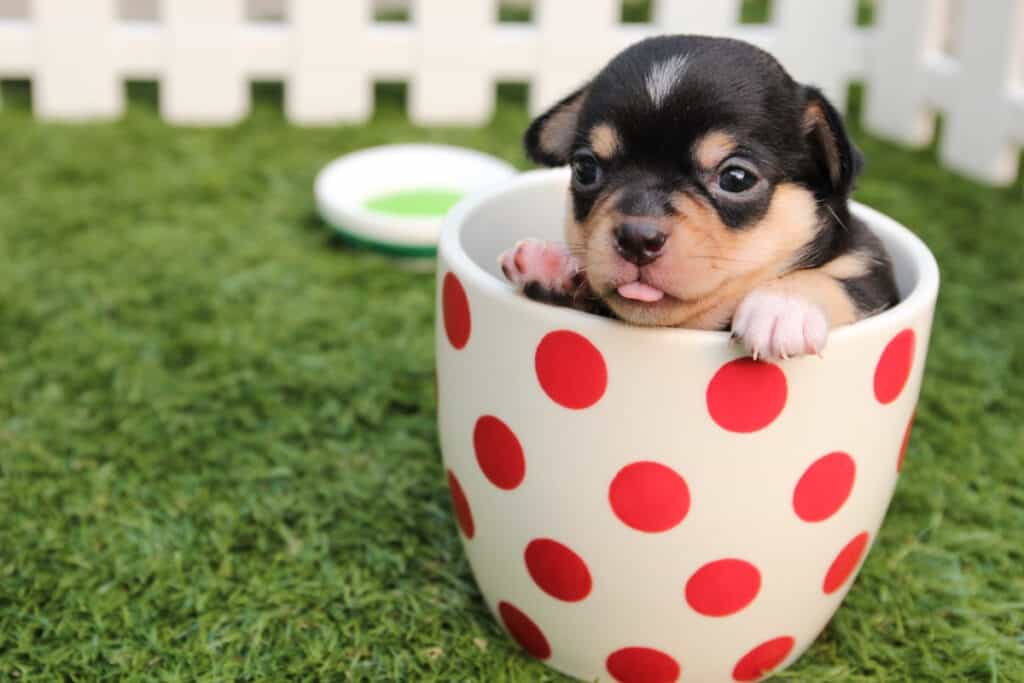 It would be great if you were an animal lover. But to do dog photography, it would be beneficial if you were an ardent dog lover. By that, we mean not just someone who finds them adorable, but also someone conscious and careful of how dogs tend to behave. 
Different dog breeds have other traits, and every dog has a unique personality, just like its owners. Therefore, signing up to photograph dogs indicates an immense amount of patience, ability, willingness to work at the dog's pace and comfort zone, and adapting in the face of animal discomfort or tantrums. Read up on how dogs communicate through their body language, and you'll do a much better job of interacting successfully with your canine subjects.
Get your gear together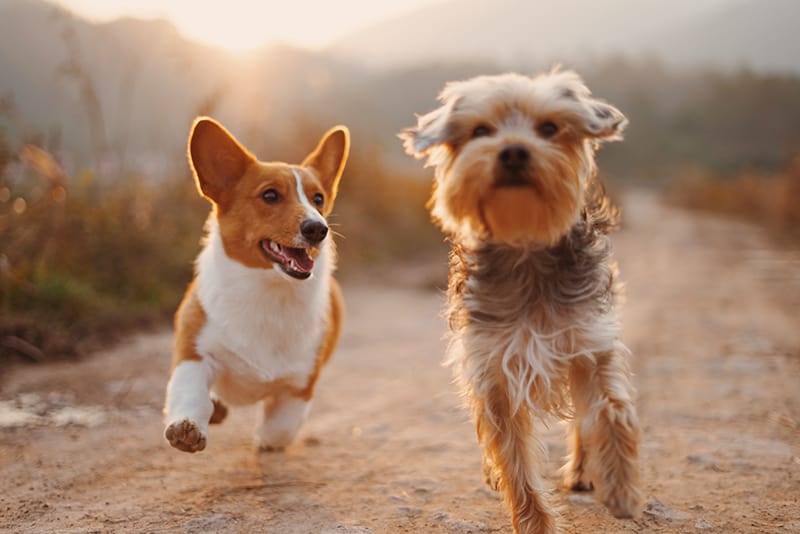 Like any other subject, dogs can be subject to portraits, close-ups, and long shots, in studios or in different outdoor environments. So you will need a DSLR camera, tripod, and lighting sets. 
Since dogs are quick to alert animals, having a fast lens with a high shutter speed is helpful. Many professional photographers use a telephoto lens and shoot in burst mode to capture high-energy shots. So it goes without saying that you can't handle high ISOs at this point. Having a trustworthy flash and shooting at a high frame rate is your best bet. Wide-angle lenses can create a fun distortion and make terrific dog portraits. 
If you are in your studio, ensure that you have all your wires and stands taped down or dog-proofed in some way. It prevents your client's precious pooch from hurting itself or damaging your equipment. If you are outdoors or on location, take some time to get accustomed to the lighting and take some test shots so you can plan your shoot. 
Get familiar with the pooch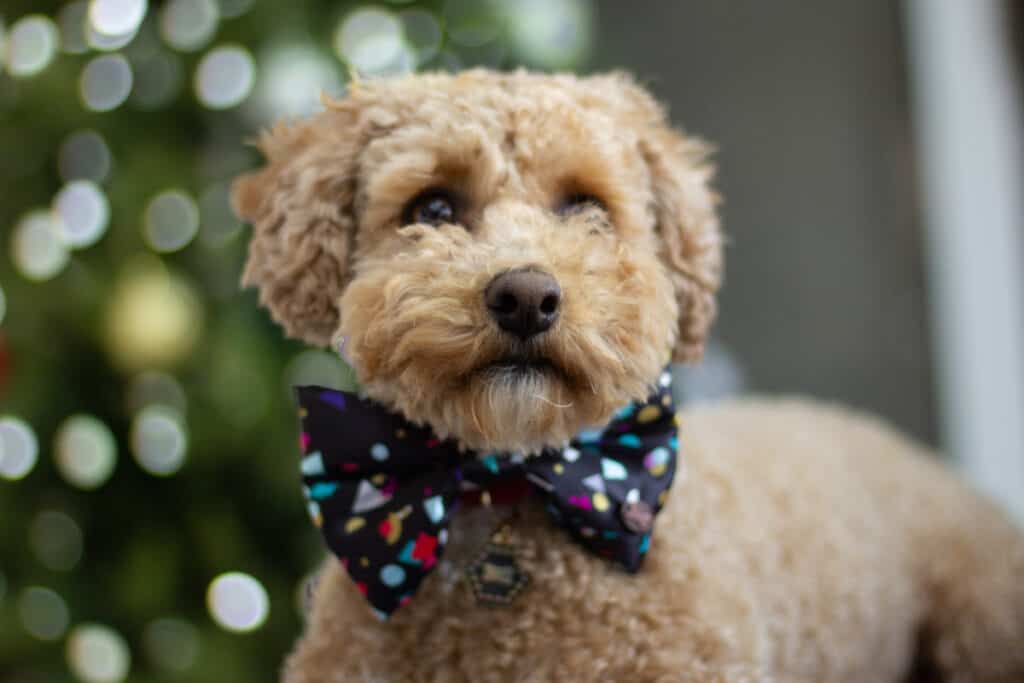 Every dog has a personality. Spend some time with the owner to understand why they intend to have this shoot, and what their dog is like. 
Get close to the dog itself, and try to become friends with it. Do be careful, as some dogs aren't friendly to strangers while others are comfortably social.
This is a great time to note some key things such as:
What is the dog like? Playful? Energetic? Quiet? Observant? Mischievous? Nervous?
Does it have any classic habits that the owners find endearing?
Is it trained to respond to certain commands?
Any hotspots to stay away from? Rescued and rehabilitated dogs often have the baggage of past trauma, so it helps to enquire and be sensitive.
What do they respond to? Commands? Treats? Toys? Or human interaction?
When are they likely to be happy and comfortable for a shoot?
Is the dog vaccinated? If they aren't, have a helpline handy.
Get an idea of places and scenarios, and poses that come naturally to the dog. This will help you execute your shoot with ease.
Preparing a shot list
There are some classic poses and profiles that are usually pictured for dogs. These include,
A full frontal face portrait where the focus is on the eyes of the dog. With the right lighting, these shots are terrific in a studio. 
Side profiles
Dogs sitting down, or relaxing with a toy
Racing to catch a toy/ball
Giving a paw/hi-five to the owners
Cuddling up to children
Other than that, capturing the dog with its owner is great for immortalizing their relationship. You can also shoot the dog in motion, with the owner's help.
Capturing the dog in motion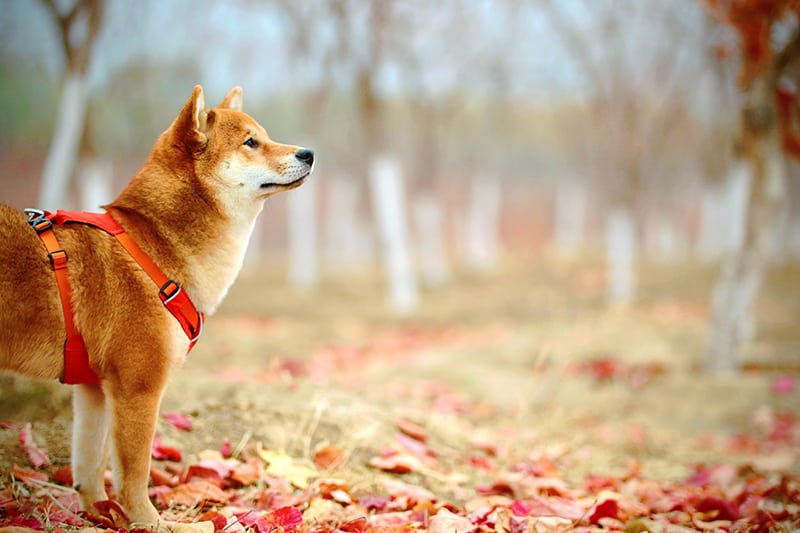 With dogs, having their favorite toys and items goes a long way in making the dog feel comfortable in a new environment, and with a new person. These also come in handy for the photographer to incite some actions from the dog.
Be it dangling a treat, or encouraging the dog to run, jump, catch or play — use what you have on hand to encourage the dog to play.
Shoot in burst mode to capture a variety of poses. It's essential to be quick on your feet and make snap decisions on lighting, framing, and clicking. A large part of a dog shoot is spontaneous.
Props, sets and backgrounds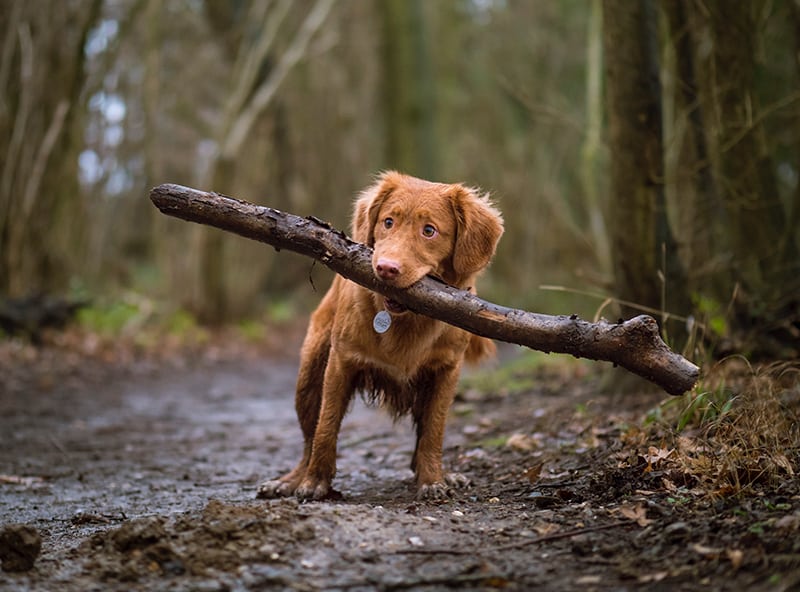 Many owners have cute props that go well with their pet. Dress the dog in these, when they are comfortable and have a pleasant shoot. Reward the dogs frequently with a small treat so they associate shoots with positive experiences.
It's important not to recycle props from one dog's shoot to another, as dogs are extremely sensitive to scent and smell. They may or may not react to a toy used by another dog positively, and you and your props may get peed on in an attempt to mark territory. It's also important to clear the studio of small items and chemicals that may be harmful to a curious dog. After every shoot, clean your studio and equipment thoroughly of smells, spills, and dog hair.
Having shoots outdoors is a great idea. Pick spots that give you and the dog room to run and for you to click freely. Having good outdoor light is also a must, especially since the golden hour is a favorite time to shoot for many.
Keeping things like leashes, garbage bags, a first aid kit, and cleaning supplies ready, to avoid facing undue disturbance on location, such as if the dog decides to pee, poop, or throw up. 
Work with the dog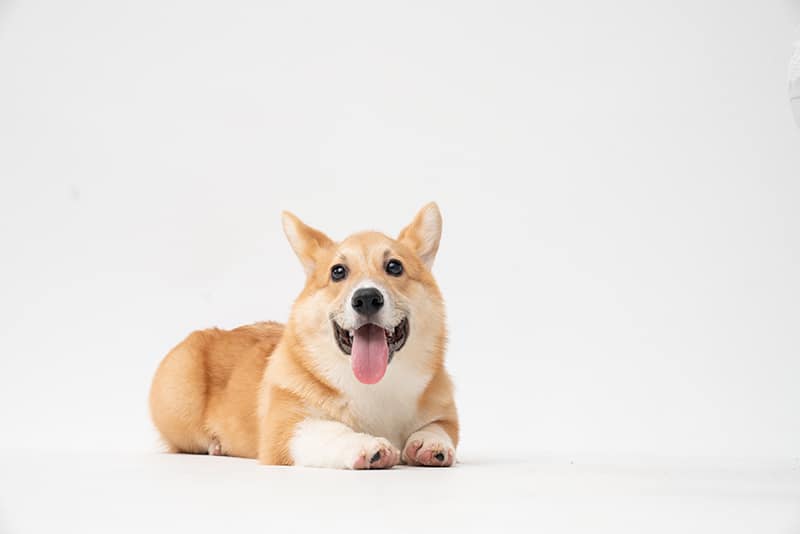 Given each dog's personality is unique, every photoshoot you do can look very different from your last one. If you are working with a relaxed and leisurely creature, expect a soothing and slow-paced shoot. If your furry muse is energetic and prefers to play around, the shoot can move extremely fast. Get to know the dog beforehand, and plan the shoot accordingly.
Accidents, scratches, bites, cuts, pee, and broken equipment are all occupational hazards of dog photography. This is where your personal patience and love for animals come through, as their reactions are rarely intentional. An open mind and the willingness to adjust to the dog's needs are key to good dog photography. Puppies need extra care and attention, as they may accidentally hurt themselves or damage things in their curiosity to explore. It also helps to know a vet, and have them on stand-by on shoot days.
Woof-derfully photogenic good boys.
Dog photography is one of the most enjoyable, fun segments of photography, especially owing to the adorableness of the subject. Their expressive nature makes a dog photographer's work twice as rewarding. They get to go home not only with terrific pictures of very good boys, but, if lucky, licks, and pawshakes from humanity's best buddy. 
Get together somewhere better
Book thousands of unique spaces directly from local hosts.
Explore Spaces
Share your space and start earning
Join thousands of hosts renting their space for meetings, events, and photo shoots.
List Your Space