The 8 Best Elopement Photographers in Austin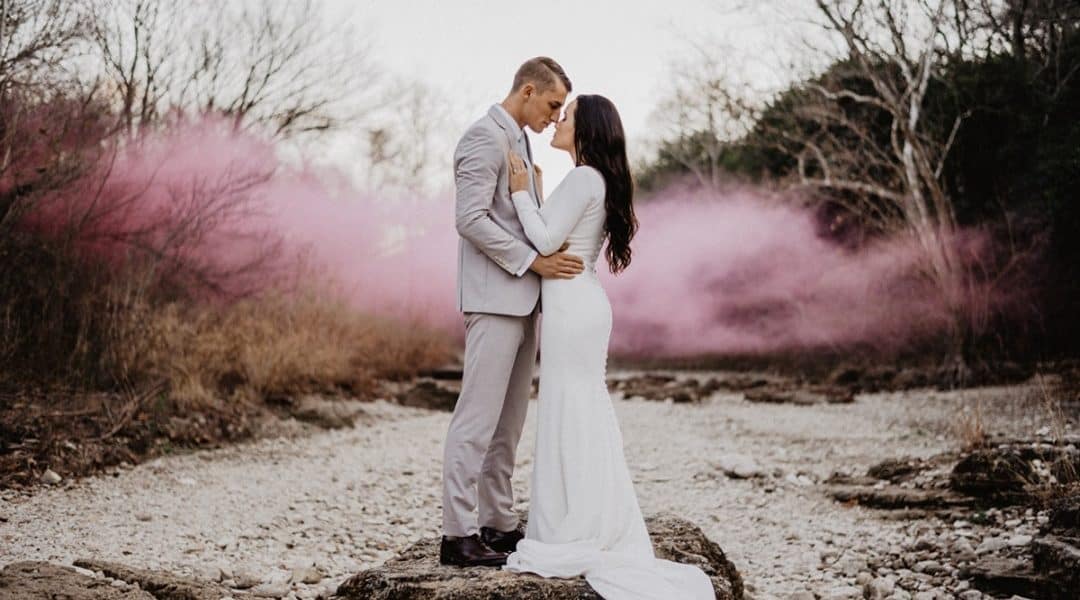 Planning an elopement can be a real challenge. You usually want to get it right the first time since do-overs are a bit of an ordeal—no need to worry, however, as you don't need to come up with everything yourself! Be inspired by ideas from any one of these professional creatives, all of whom have years of experience in the elopement genre to guide you. Without further ado, here are our favorite Austin elopement photographers to partner up with.


As someone excited by the allure of travel, Laura Kathryn is a natural fit for the elopement genre! Her destination weddings in particular shout "elopement adventure wedding!" to folks looking to cross some state or even international borders. The stories told by her images are a natural fit for the elopement genre.
She always picks out warm, tight embraces, laughter, piggyback rides, and wide smiles—all of which feel natural and spontaneous. And the outdoor shooting environments she often works in adds to the story of "escaping the bonds of tradition," which elopements are meant for.


Based both in Austin, TX, and Singapore, Ailin Rachael Hyde is a jetsetting elopement, family, and editorial photographer with a love of heartfelt, intimate weddings. She describes her work as "timeless and personable" and we absolutely agree!

The personable aspect comes from her use of natural focal lengths and strong background compositions to create images that look as good on a wall as they do on a screen. Couples' poses are relaxed and classical in style and her color grading is gentle, with film-like hues that are always in fashion.


Are you not quite certain about aspects of your upcoming elopement, such as locations, planning, or other details? Well, Shelley Montgomery has 9 years and over 150 weddings worth of experience, making her one of the most experienced Austin elopement photographers to work with.

Her work has a strong documentary element to it that we think you'll love! Shelley finds the crying mothers, laughing cousins, and other unposed moments that you might miss during the ceremony. She's also a fan of dramatic environmental portraits, showcasing her couples eloping in stunning natural scenery!
The creative genius behind Light as Gold has been working as a photographer for nearly 5 years now and has channeled her passion into creating images centered on romantic weddings of all sizes. Light as Gold really lives up to her name in terms of editing! Her profile can only be described as rich, warm, and golden in hue.
Highlights are aglow with radiance and wash naturally into the skin tones of each couple. The closeups of embraces mixed with expansive environmental portraits ensure you have every angle covered, from venue to kisses. Yet the artistry in her compositions goes far beyond mere documentation.


Nicole is the master elopement photographer running Map and Compass Photography. While Austin is where she works from, she's been known to serve clients who love her style in other parts of Texas, as well as Utah and Colorado. These states are home to stunning landscapes, which are a great fit for her elopement photography.

When outdoors, Nicole shoots images that are as much fine art landscapes as they are wedding and elopement images! Her way of capturing the story of a couple, hand in hand, trekking through the wilderness under a vast sky is really delightful. If you're a fan of the outdoors and you want mountains, the Milky Way, and other landscape elements to be part of your story, consulting Map and Compass is the place to begin.


Lauren Nicole's photography is about the happy tears, the smiles, the gazes, and other moments that are often missed in favor of sterile poses. She wants you to feel something each time you look upon her work for the rest of your life. That's why the romantic ambiance Lauren captures is stunning as she tends to get up close and intimate with her couples.
The way a couple embraces in the grass or dance on the beach from a perspective that feels like we could reach out and touch them leaves us never doubting the depths of their love. And the settings she works in are as unique as each of her couples—Lauren masterfully composes in mountain meadows as well as she does at a downtown venue.
Lovers of luscious color images should get to know wedding and elopement photographer Shannon Cain! Her work feels as adventurous as she is and speaks directly to the spirit of the elopement genre. Shannon's style is vivid and high contrast, with colors that grab our attention as strongly as the heightened emotions on display.
Dramatic lighting is another strength of hers; fireworks, sunsets, golden-hour tones, and silhouettes framed by gorgeous bokeh make each of her images worthy of being called fine art. And when the mood or couple calls for it, she uses a delightful monochrome palette with deep, rich tones.


Zig Metzler is an artist with broad tastes in photography genres. Her weddings and couples work is what caught our eye. Yet she also works in the fashion and editorial genres, which definitely influences her style. "Love is love" is a central theme to Zig's work that we can definitely get behind.
Her elopement images are very diverse and always artfully composed. There's lightness, playfulness, and delight in each other that we see in each couple's expressions. Zig also crosses over frequently into the fine art and editorial genres with her elopement photography, eliciting poses and using scenery to suggest enchanting stories.



Get together somewhere better
Book thousands of unique spaces directly from local hosts.
Explore Spaces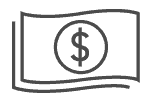 Share your space and start earning
Join thousands of hosts renting their space for meetings, events, and photo shoots.
List Your Space