The 8 Best Elopement Photographers in Boston
Couples eloping in Boston have no shortage of gorgeous places to work with. From beaches and lighthouses to quiet country roads out west, there are tons of potential backdrops for your nontraditional wedding. That's why we've compiled this list of photographers who know the area and how to put together an elopement that stands apart from the rest. Let us know what you think of these talented Boston elopement photographers!


"Moments to last a lifetime" is what Jenna Manto seeks to portray in her photography. As someone who specializes in elopements and micro weddings, she does this by adding adventurous elements and storytelling backgrounds. Her work has a spontaneity and playful character as a result.
Admiring her work, we feel as if we've dropped into the lives of her couples unannounced and are then treated to a romantic story! This gives her work an editorial style that's a great fit for the elopement genre. Jenna also has a keen eye for dramatic skies, especially when sunsets are involved.


If you're looking for a photographer who has a way with dramatic lighting and feels at home in any shooting environment, you need to reach out to Bella Wang. Her family and newborn images are a treat, but it's her wedding and elopement photography that caught our attention.
Bella's website is also a great resource for couples who aren't quite sure how to put together their elopement. From regulations and sample images to times of the day and planning your photoshoot, both Bella and her site can help your elopement run as smoothly as possible!


Couples, businesses, events, portraits, weddings, and more are the focus of Jonny Aperture's photography. But his elopement images are what really caught our attention! He has a masterful ability to capture the uniqueness of an elopement in any environment.
From intimate living rooms to boho van-side ceremonies, Jonny lets us appreciate the delightful settings as much as the joy in each couple's expressions. We also enjoy his subdued, natural color palette, which goes beyond often garish presets to embrace colors that make it easier to imagine being there with each couple.
Sarah Weston learned photography at the knee of her grandfather who was a film wedding photographer. Small wonder she's become one of the finest Boston elopement photographers we've come across. Sarah has a real talent for sharing expansive views of the elopement venue with her viewers!
From forests to quiet country roads, we're treated to images that are works of landscape art as much as elopement images. And the adventurous elements she brings in are quite remarkable. From helicopter elopements to whimsical encounters with forest deer, Sarah can bring any theme to life.


Caroline Giuliano sums up her approach to elopement photography perfectly in her own words: "I'm never going to tell my clients to smile and look stiffly at the camera." As a documentary elopement and wedding photographer, she's always striving to find the in-between moments where you're simply living and being rather than putting on a pose.
Her work, therefore, has playfulness and spontaneity that also tells us a lot about her skill at putting people in front of the camera at ease. It takes real talent to not only document but to get her couples to forget her presence and simply be spontaneous! Combined with her subdued, film-like color palette, Caroline's art is timeless with broad appeal.


Natasha Jimenez is the talent behind Cecelia Jean Photography, her artistic brand named after her daughter! When not working as a Boston elopement photographer, Natasha also captures other life milestones, including newborn images, quinceañera, and first birthdays!
Her style is one of subdued highlights and tones with special attention paid to how colors interact within the frame. Regardless of the genre, her work has a polish that few photographers can match because she's always attentive to how background hues interact with her subjects. Naturally, environmental portraiture is one of Natasha's strongest photography styles.
Kelly of Hourglass Photography is a Boston wedding and elopement photographer with an eye for images that are as honest as they are timeless. What does she mean by honest? Looking through her portfolio, we're struck by her ability to capture what makes each couple unique. While she's still the artist and architect, Kelly always manages to avoid poses and compositions that feel forced.
We love how she rarely has her couples looking directly into the camera. Instead, she cultivates atmospheres ranging from spontaneous to editorial in nature. We always have the sense of walking into an artfully composed yet private moment in the lives of her eloping couples.


Situated a bit south of Boston in Swansea, Caitlin Kershaw has only recently dived into the world of elopement photography, yet her images have an impact that's a testament to her vision as an artist. Caitlin works in some of the best outdoor environments New England has to offer. Lakeside cabins, waterfalls, and forests are just a few of the scenes we're treated to in her elopement images.
She favors compositions that range from close and intimate to moderately wide, preventing her subjects from being swallowed up entirely by the background. Such nicely balanced focal lengths give the viewer a strong sense of being present and part of the scene.



Get together somewhere better
Book thousands of unique spaces directly from local hosts.
Explore Spaces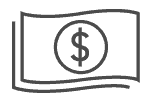 Share your space and start earning
Join thousands of hosts renting their space for meetings, events, and photo shoots.
List Your Space