The 8 Best Elopement Photographers in Charlotte
The Queen City is close to plenty of marvelous places to do outdoor elopement photography! From the mountains of western North Caronia to the beaches of the east, Charlotte couples are spoiled for majestic locations. However, finding the right photographer can take just as much time as location scouting, especially with so much talent in the area. That's why we've taken the time to highlight our favorite Charlotte elopement photographers to partner up with. Enjoy!


Ryan and Courtney are the talents behind Candle & Quill Photography. They aim to capture intimacy in a fun, adventurous, and playful manner, placing a special focus on elopement photography. Candle & Quill are experts at weaving a tale of intimate gatherings, location choices, and the other unique aspects each couple brings to the table. Their shooting environments are super-diverse as a result, taking us to meaningful places as far-flung as Nevada and the Smoky Mountains in search of the right elopement story.


Sincerely Sadie is the place to start if you're looking for wedding, lifestyle, or branding photography from a talented local creative. Sadie's photography is quite consistent in terms of the overall look, which is perfect if you want to imagine precisely what you'll get by working with a photographer.
She prefers a neutral, desaturated color palette combined with abundant natural light. This style allows skin tones and poses to snap into clear focus without any one element within the frame distracting from the main story of each couple! Yet the storytelling background remains for careful study as your eyes wander across the frame.
As a wandering Charlotte elopement photographer, Vanessa Venable has worked not only in NC, but in OR, AZ, and even far-flung places like Mexico and Sint Maarten. Regardless of her location, heartfelt moments are what draws her eye and camera. One aspect of Vanessa's work that really caught our attention is her skill at using both distant and intimate framing with her couples.
We love how she stands far enough to let us see tons of environmental elements that help tell a tale in one moment, only to get close enough to hug in the next frame. It speaks to the flexibility of vision that keeps viewers wondering just what Vanessa invites us to see next.


As an in-demand traveling wedding and brand photographer, Phylicia Willis often finds herself working with clients in places as far-flung as Utah and New York! Phylicia is unafraid to be bold in her artform, using styles that other photographers are too traditional to attempt.
Her kaleidoscopic and double exposure images catch our attention as something freshly delightful for couples photography. Yet she's no stranger to traditional elopement portraiture as well as more candid documentary takes during the ceremony itself. Phylicia's skills as both a documentarian and a passionate artist are second to none.


Jeremy and Debby are the two Charlotte elopement photographers behind Stag and Sparrow Photography! Love in all forms is what they choose to focus on with their people-oriented work, with additional fine art portraiture that meshes beautifully style-wise with their couples photography.
An embrace of deep shadows forms the core of Stag and Sparrow Photography's moody style. This is then combined with an editorial character that suggests the viewer has entered into a story in progress. Details like an open wine bottle, a yacht, natural light from the blinds, and other elements go beyond mere documentary capture to tug at our imaginations and heartstrings alike.

Hannah Bell sees her elopement images as part of the job of being a visual storyteller. And the story she weaves is consistently one of connection, joy, and new life! Hannah tends to favor neither deep shadow nor blown highlights in her work, which many elopement photographers use to add contrast and drama.
Instead, she balances natural light and flash to create expressive images with realistic colors. Her style is a treat for couples seeking to avoid the wedding presets used by the masses. Her use of flash also gives her work substantial pop and a dramatic flavor, especially in low-light environments where the background is quite dark.


Mother, wife, and photographer Brittney Mundy is one of the top Charlotte elopement photographers we've come across. Her love of gorgeous natural scenery and expansive skies in her elopement images likely comes from her roots as a New Mexico native, a state full of natural wonders.

Many of her couples and elopement photographs take place in some of the most stunning outdoor environments you can imagine! Brittney's outdoor elopement images often have fine art elements as a result, with the story being one of a couple escaping away from all that's familiar to be together. There's also a strong traditional element to the poses her couples take on that's timeless yet still playful!


Originally from San Diego, Tori Cordova is a wedding, engagement, and elopement photographer that has spent the past 10 years living and working in the Queen City. Her natural light photography is an excellent fit with her love for outdoor photoshoots under abundant sunshine.
Looking at her portfolio, we're struck by her mastery of capturing moments of spontaneous intimacy between couples. Her work has a documentary style that has us feeling as if we're peering into the secret lives of an eloping couple, rather than a planned photoshoot. This takes a photographer with the ability to keep her subjects at ease in front of the camera, which Tori clearly can do.



Get together somewhere better
Book thousands of unique spaces directly from local hosts.
Explore Spaces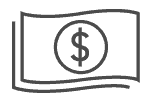 Share your space and start earning
Join thousands of hosts renting their space for meetings, events, and photo shoots.
List Your Space