The 9 Best Elopement Photographers in Dallas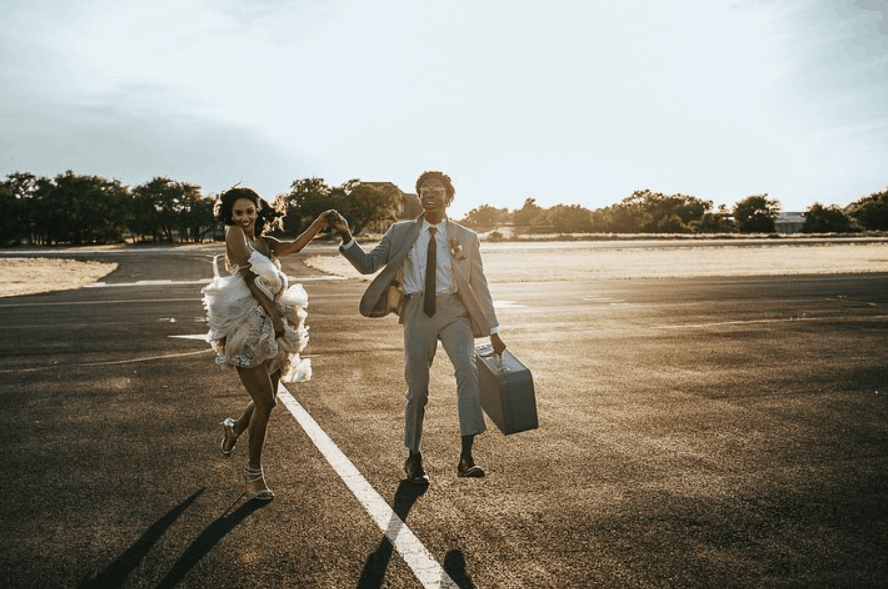 Dallas is also known as the Pegasus City or the Triple D. It's home to nearly 8 million people and a ton of talent in the photography world. With so many creatives available, it can be a true challenge to find someone with an artistic vision that fits an elopement or micro wedding. When you're in need of services from one of the most talented Dallas elopement photographers, look to this list to find the best partners to collaborate with!


As a traveling photographer, Madison is available nationwide for collaborations but is currently based in Dallas. She seeks to take unconventional images of unconventional couples; what could be better if you're looking to plan an elopement? Her images leave no doubt as to her commitment to photographs that stand apart.
Madison's photos have a character that ranges from playful to fine art. Often she explores multiple exposures, strong direct flash, and other avenues that conventional wedding photographers unfortunately avoid. The bold, sometimes moody, and always adventurous nature of her elopement images aren't all that different from her concert and band photography, in fact.


La Petite Mort Photography is the passion project of BJ. She is a Dallas elopement, wedding, engagement, and portrait photographer with a delightful approach to all four genres. BJ's photography excites us because it has an editorial character that we love to see in contemporary elopement photography.
Often, we feel as if we've just stumbled into the story of a couple who thinks they're entirely alone with each other. BJ's images are playful and often fine art in character, with a contrasty, mood style that nicely matches her boudoir and classic portraiture.



Lane Collis is a Dallas elopement photographer that found his life suddenly turned upside down when he picked up a camera for the first time just five years ago. Sucked into the joy of the art form, he realized just how right it was for him and opted to launch his own wedding photography venture.
What catches our eye, looking at Lane's work, is his love of dramatic lighting. He often brings in lens flare and bright highlights to add to the ambiance of his outdoor elopement photography. Indoors, he also often finds angles that express out-of-focus light sources and lens flare in even more creative captures! This level of artistic attention that goes beyond mere documentation is what helps him stand apart as an elopement photographer!
Love is love, and all are welcome to stand in front of Melissa Claire's lens. We're thrilled to see her dedication to diversity because she ensures that everyone she works with knows that they are photogenic and worthy of attention. With over 100 weddings under her belt, we can see the polished style she's perfected since 2012.
Her strongest images often contain the entire story within a single frame, with expressions, backgrounds, and colors that couldn't be more perfect. Melissa mixes natural light with balanced flash use to create photos that have very natural-looking highlights and shadows. Coupled with her very gentle color grading, her style is timeless and appealing to a wide audience.


Holly Roberts is a Dallas wedding, elopement, and boudoir photographer who inspires us through artwork with impact—and the joys of travel van-based living! She tends to park her home in Colorado, Oklahoma, and especially Texas, serving local client's photography needs.

With each image, we're treated to a style that nicely balances the environment with her subjects. Holly doesn't usually use expansively wide views nor does she shoot tightly cropped. Instead, we always get just enough of the background to savor yet her couples are always the main event. Her style is a mixture of playful spontaneity and classic portraiture as well, ensuring you get the best of both worlds.


Texas elopements and intimate weddings are the forte of Bruna Kitchen. She's loved photography since she was 9 years old and a lifetime spent honing her skills has blossomed into a thriving local business. Bruna uses a color palette that's contemporary yet timeless in character, with a subdued tonality and a love of balanced highlights and shadows. The lack of overpowering light environments gives her photography a very broad appeal that can work in any setting or with any complexion.

Bruna's website is also a font of great information on how to plan your next elopement. From excellent locations in Dallas to scout out, to bridal boutiques to work with, Bruna has worked hard to make herself the best possible Dallas elopement photographer to partner up with!
PJ Williams is a Dallas elopement photographer that offers something different to discerning metro residents. If you're looking for an artist with a definitive vision that's been polished to completion, this is the photographer to work with. PJ has a unique style that favors pale tones.
Whites and greys form the base for her light style while deep colors and shadows do the reverse in her dark and moody style. And in both cases, skin tones leap out at the viewer in an enchanting way! Often her couples' outfits are delightfully playful, even whimsical, which gives many of her images a fine art character. Her vision is as much artistic as it is documentary, which is a unique approach to elopement photography.


Given her background in acting and writing, it's no surprise that Christy Archibald is a multitalented artist. Being one of the best Dallas elopement photographers we've come across, she has been in demand with couples from not only Dallas but California, Paris, Spain, and Jamaica!
Christy's photography has a strong environmental aspect to it, favoring wide views that take in both the couple and their expansive surroundings. We're treated to golden hour highlights and lakeside views that are a great fit for the "getting away from tradition" character of elopements. Her style is strong in contrast as well yet often warm and with a classic film vibe for a timeless look! These are images that only get better with time.


Pacific Northwest native Megan Christine is a recent import to Dallas-Ft. Worth but finds Texas really works for her! And we're fortunate to have her here as her photography is an improvement to the elopement scene, with a focus on sincere moments and subtle connections. In the interest of sincerity, Megan's photography has a strongly documentary character to it.
Rather than going around posing her couples, she's in the background capturing the moments that get overlooked. Spontaneous laughter, kisses, and other expressions give her work a playful, natural atmosphere that stands apart from formal posed portraiture. Spontaneity also perfectly plays into the theme of elopements.



Get together somewhere better
Book thousands of unique spaces directly from local hosts.
Explore Spaces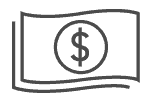 Share your space and start earning
Join thousands of hosts renting their space for meetings, events, and photo shoots.
List Your Space